What insurance do you need if you work from home?
Whether you're running a business from home or telecommuting, working from home has risks that might not be covered by your homeowner's or renter's insurance. There are several policy options to fully protect your reputation and bank account from lawsuits and other risks.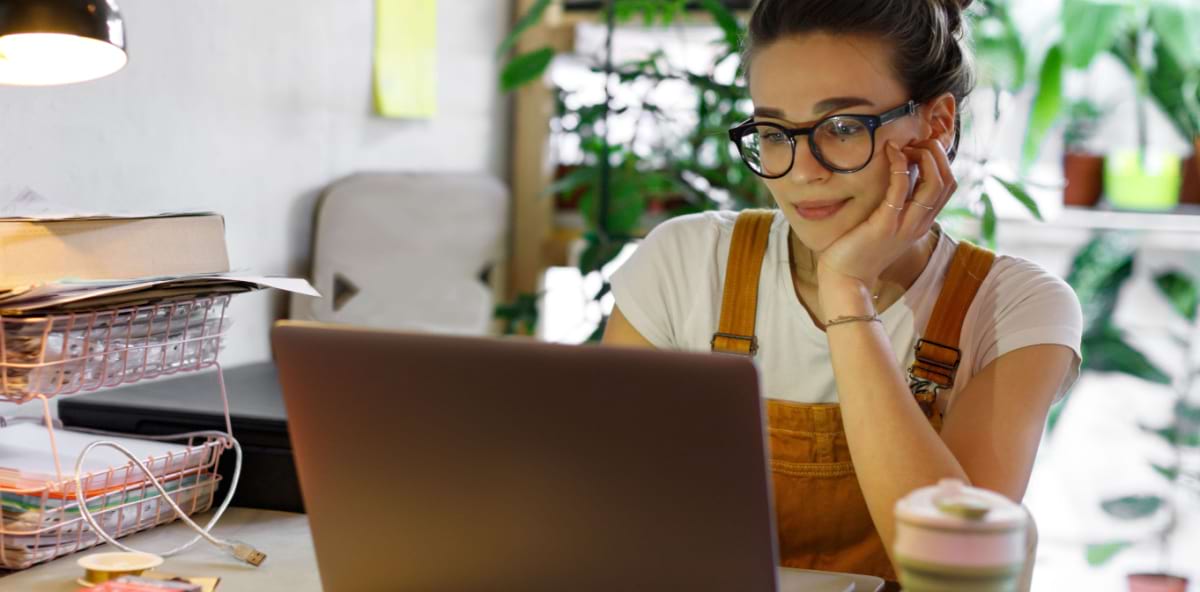 Telecommuting surged during the coronavirus pandemic and many workers still work from home, at least on a part-time basis. Many small business owners run a business out of their home, as well.
Your need for working from home insurance coverage may depend on whether you're a sole proprietor, an independent contractor, or a full-time employee who works remotely.
The coverage offered by your home insurance policy is also a factor, as it might not cover all of the most common risks faced by home-based workers and businesses.
Does my homeowner's insurance cover remote work?
Remote working creates a variety of risks for employers and employees alike. A homeowner's insurance policy or renter's insurance likely provides some coverage for business property, but it may not be enough to fully cover a loss of your business equipment, such as a laptop.
If you work from home, this question becomes even more complicated with issues such as work-related injuries to employees or any customers visiting you at home.
Full-time employees might be covered by their employer's insurance for business-related claims, though it's important for employees and employers to verify the types of insurance their business has, what's covered for remote workers, and if the employee needs any additional insurance.
Any clients or delivery drivers visiting an employee's home office could file a claim against the employer if they have an accident involving bodily injury. This would likely be covered by the employer's liability insurance, though it's important to make sure both the employer and employee are fully covered against such a risk.
Most states require workers' compensation insurance for businesses with one or more employees. This requirement includes full-time remote employees. There have been cases where a home-based employee received workers' compensation benefits from an accident at home because they were working at the time.
Get business insurance quotes from top-rated U.S. carriers
What kind of insurance do you need for an at-home business?
Whether you're self-employed or run a small business with a few employees, your home-based business operations can create risks that may not be covered by your homeowner's insurance or renter's insurance.
It's a good idea to verify what your home insurance policy covers to see if it includes using part of your property at home for business purposes, how much coverage it provides for work-related equipment, and if there are any exclusions.
When homeowner's insurance includes business property, it's typically limited to no more than $2,500, according to the Insurance Information Institute. This coverage could be reduced to as little as $500 for business equipment that's stolen or damaged while traveling.
The Institute reports that for less than $25 in premiums, you could likely increase your coverage limits to $5,000 for your business property, such as office equipment and computers. Some home insurance companies allow business property coverage limits up to $10,000.
Before you consider a home-based business insurance policy, it's a good idea to verify what your home insurance already covers. Ask if any work-related equipment would be considered personal property or for business use, and how it would affect your coverage in case of a claim.
Your homeowner's insurance probably won't cover:
A loss of data or business records
Income loss, if your home office is damaged and you're unable to work for a while
Employees injured at your home office
General liability insurance
General liability insurance covers common business risks such as customer injuries on your property, damage to a customer's property, and advertising injuries.
Your homeowner's insurance would cover a slip-and-fall accident involving a friend or neighbor at your home, but would likely reject a claim related to your business. Your homeowner's policy could also reject a claim for accidental damage to a customer's property being kept or repaired at your home.
Commercial property insurance
Whether you need commercial property insurance depends on your level of risk and what's allowed by your homeowner's property insurance. Commercial property insurance covers the physical location of your business, inventories, and equipment in case it's stolen, lost, or damaged.
It's a good idea to take stock of all your business equipment and consider your replacement costs if your computers and other devices were damaged or stolen. You may need commercial property coverage for your business property or home workspace, if you can't increase your homeowner's coverage enough to fully cover a loss of equipment.
If you have frequent visitors or deliveries to your at-home business, your homeowner's policy might not offer enough coverage in case of a business-related accident involving an injury.
Keep in mind your homeowner's insurance provider might allow you to add a homeowner's liability endorsement to your policy that includes business property coverage, and to increase your coverage limits.
Business owner's policy (BOP)
For those who need both general liability coverage and commercial property insurance, a business owner's policy bundles both coverages together and is usually less expensive than buying each policy separately.
Professional liability insurance / errors and omissions insurance
Professional liability insurance covers the cost of client lawsuits and settlements over unsatisfactory work, such as missing a deadline or making a costly mistake. This policy has a few different names, depending on the industry.
The term professional liability insurance is used by accountants, consultants, and engineers. Real estate agents, IT professionals, and insurance agents refer to this coverage as errors and omissions insurance (E&O). In the healthcare field, it's called medical malpractice insurance.
Commercial auto insurance
Most states require businesses that own vehicles to carry commercial auto insurance. If you depend on personal, leased, or rented vehicles for your business you'll likely need hired and non-owned auto insurance (HNOA).
Your personal auto insurance is unlikely to cover you for a work-related accident, such as making deliveries, picking up supplies, or meeting clients.
Workers' compensation insurance
Workers' comp insurance is required in most states for businesses with one or more employees. It's also required for sole proprietors in riskier professions, such as roofing.
Your personal health insurance is unlikely to cover work-related injuries and illnesses, which is why you may need this coverage.
Cyber insurance
No business is immune from a data breach or cyberattack, and dealing with one can be expensive. This is especially true if you store any personal identifiable information (PII) for your customers, such as credit card numbers, banking data, or Social Security numbers.
Cyber insurance, also known as cyber liability insurance, covers the costs of dealing with a data breach or malicious software attack at your business. It can help pay for customer notifications, credit monitoring services, legal fees, and fines.
IT consultants and other tech professionals can also purchase cyber insurance that protects against third-party cyber risks. For example, a client could blame a consultant for failing to prevent a data breach at their company.
Business interruption insurance
With the increasing risks of floods, wildfires, and other calamities, business interruption insurance could be crucial for any small business owner. If your business is forced to close temporarily because of a catastrophic event, business interruption coverage could help pay for your lost revenue, business expenses, and rent or relocation costs.
One of the best ways to save money on insurance, and business expenses overall, is to manage your risks to avoid claims in the first place.
How do I save money on home-based insurance?
Bundling policies together is an easy way to save money on small business insurance, such as combining your general liability coverage with commercial property insurance in a BOP.
You might be able to bundle other types of coverage, such as professional liability insurance or business interruption insurance, to reduce your insurance costs. Additionally, insurance companies often provide a discount if you pay your premiums annually, instead of monthly.
Choose the right limits
A liability insurance policy has a per-occurrence limit, which applies to individual claims, and an aggregate limit that applies to all claims during a policy period, which is typically a year.
Choosing lower limits will reduce your premiums, though it could cost you more in the long run if you have an expensive claim. A higher deductible can also reduce your premiums but could be more expensive if you have several claims.
Make sure you choose a premium you can afford, while providing enough coverage that a couple of claims won't break the bank. It's also a good idea to review and update your coverage as your business grows.
Consider an umbrella policy
Many small business owners opt for lower coverage limits for their liability policies, with additional coverage provided by commercial umbrella insurance. This policy provides additional liability coverage for your general liability, commercial auto, and employer's liability insurance. If you have workers' comp insurance, employer's liability coverage is usually included.
Manage your risks to keep premiums low
One of the best ways to save money on insurance, and business expenses overall, is to manage your risks to avoid claims in the first place. Here are a few ways to lower the odds of an incident and subsequent claim:
If your business is open to the public, make sure your entryways are safe and well lit.
Inspect your property on a regular basis for potential safety hazards.
Encourage your employees to notify you of potential risks.
Establish rules for social media and advertising to avoid claims of libel, slander, or invasion of privacy.
Use rigorous testing on every product you sell, before it's offered to the public.
Follow your industry's protocols on best practices for risk avoidance.
Document your safety procedures and make sure your employees follow them.
You may also like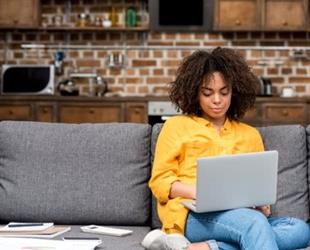 What you need to know about remote working risks
Learn what your workers' compensation, cyber liability, and commercial property insurance policies cover when employees telecommute.
Go to article
How do I get home-based business insurance?
Complete Insureon's easy online application today to get quotes for home business insurance products from top-rated U.S. providers. You can also consult with an insurance agent on your business insurance needs. Once you find the right policy for your small business, you can begin coverage and get your certificate of insurance in less than 24 hours.
Mike Mosser, Content Specialist
Mike spent several years as a reporter and editor covering politics, crime, and the world financial markets. He's worked for several newspapers, a financial newswire, and a monthly magazine. As a copywriter, Mike has produced SEO-based content, marketing, public relations, and advertising work for a variety of companies.