How to protect intellectual property at your startup
When intellectual property is used without permission, having the right insurance and implementing a few best practices could prevent someone from hurting your business or reputation.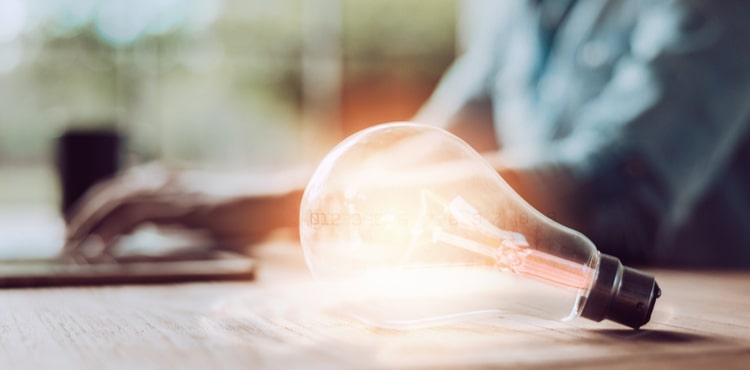 A successful startup doesn't just need a great product or service and a way to sell it. You'll also need to keep people from stealing your ideas or accusing you of stealing theirs.
When someone uses your creations without permission, they could damage your reputation or divert customers from your business. Should you wind up in court over a dispute, such as a patent infringement lawsuit or a trademark infringement suit, a commercial insurance coverage is essential.
An IP litigation could not only take time away from running your business, but the defense costs of infringement claims can also be expensive. By following a few best practices and having the right insurance policies in place, you can stay prepared for situations where intellectual property has been misused.
What is intellectual property?
Intellectual property can be many things created by yourself or your company. This includes computer programs, logos, inventions, trade secrets, product designs, business plans, or literary and artistic work.
What insurance coverage protects intellectual property?
There are a few different types of insurance policies related to intellectual property rights:
Commercial general liability policies provides coverage for advertising injuries related to intellectual property, such as accidental copyright or trademark infringement in an advertising campaign. It also covers customer injuries and other common third-party claims.
Media liability insurance offers advertising injury protection specifically for publishers and other media and advertising businesses. Also called professional liability insurance, this policy helps pay your legal costs if a client sues you over a missed deadline, work mistake, or an oversight that caused them financial loss.
Cyber liability insurance protects your business against liability and expenses from the theft or loss of data, as well as security breaches and privacy violations that carry any loss of IP risk.
Some insurance companies sell IP insurance endorsements, such as infringement insurance to protect the policyholder against IP infringement claims, and abatement enforcement coverage to help pursue an infringement claim against someone else.
Getting the appropriate intellectual property insurance coverage for your small business may take bundling multiple of the above policies. For instance, if you own an IT or tech startup that develops its own app, it may be in your best interest to have general liability insurance in case you are sued for accidentally using another company's trademarked name or slogan for your own product, as well as cyber liability insurance in case someone should try to steal any sensitive data.
Compare small business insurance quotes for startups
7 key steps to help protect your intellectual property rights
Protecting your intellectual property rights can take more than having the right insurance policies. There are additional steps you can take to protect your intellectual property, such as acquiring copyrights and trademarks. Before doing so, however, you'll have to make sure that you're the one who actually created a product or idea.
Make sure you own it
Before you can determine how to protect your intellectual property, you have to be sure you actually own it. If you developed your startup's intellectual property while you were employed by another company, read over the contract with your former employer to ensure that they don't have grounds to claim the rights to the IP.
You could be at risk if you created the idea for your new business during the hours you were working for that employer, or if you used company resources.
Hire an IP attorney
Intellectual property law is extremely complicated, with rules for securing and enforcing your legal rights. An IP attorney can advise you on how to protect your intellectual property and devise a strategy to help you avoid common mistakes that can have significant financial and legal consequences.
Research your intellectual property
Develop a list of every proprietary idea and potentially valuable asset that's unique and that you believe your startup owns, including:
New product or service ideas
Business concepts or inventions
Potential product names
Logos
Slogans
Business processes
Licensing agreements
Your IP attorney can help determine whether any qualify as a potential patent, copyright, trademark, or trade secret.
Register the right IP protection
The best way to protect your intellectual property is by registering your work. Doing so makes your claim public and can discourage people from using your work without permission. You should file the following registrations:
Trademark registration provides the right to use the trademark symbol, legitimizing your claim. Using a symbol on a trademark that's not registered notifies the public of your claim, but it doesn't have any legal backing.
A patent or provisional patent application allows you to use the patent-pending designation, which discourages would-be infringers and patent trolls.
Registering your copyright protects your right to sue people for copyright infringement. And if your suit is successful, it allows you to collect damages and attorney's fees.
Protect your IP with an NDA
If you're going to approach potential investors for your startup, you'll likely have to share some or all of your proprietary information. You can protect your IP by having them sign a nondisclosure agreement (NDA) indicating that they won't copy the materials or share them with others. They should also acknowledge in writing that they will destroy all paper or electronic copies of the materials if they choose not to invest.
Protect against employees
You should also require your employees and the contractors who work for you to sign an NDA to prevent them from stealing your intellectual property and handing it over to your competitors, or using it to start their own business.
The NDA should state that they won't disclose your information to third parties, and that you and your company own the rights to any inventions and intellectual property they develop while working for you. Your IP lawyer can draft this agreement for you.
Protect your IP worldwide
Many startups don't understand how important it is to protect their IP rights outside the United States. In addition to applying for a U.S. patent, you should consider filing for an international patent if you think your inventions and ideas might be sold in other countries.
If you're a U.S. resident, you can file an international patent application with the U.S. Patent and Trademark Office under the provisions of the Patent Cooperation Treaty. This patent application provides protection in more than 100 countries for up to 18 months, enabling you to file patents in the countries where you're seeking IP protection.
You may also like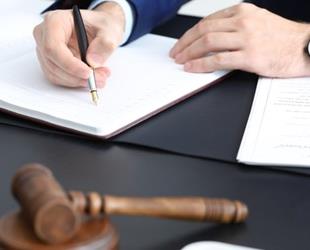 Does general liability insurance cover copyright infringement lawsuits?
Many large companies aggressively protect their trademarks with legal teams. Fortunately, small businesses can rely on general liability insurance if they accidentally infringe on another business's trademark.
Go to article
Compare quotes from trusted carriers with Insureon
Insureon helps business owners compare commercial insurance quotes from top insurers with one easy online application. Start an application today to find the right coverage for your small business.