How to protect intellectual property at your startup
When someone uses your startup's inventions, artwork, or design without your permission, they could damage your reputation or divert customers away from your business.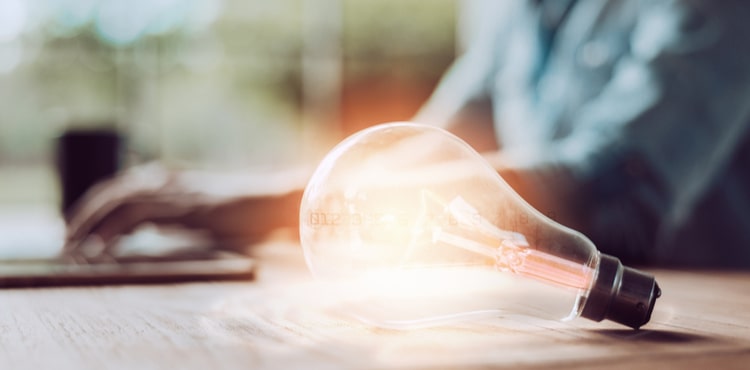 As the founder of a technology startup, you're likely meeting with prospective business partners, investors, and others, sharing your ideas in an attempt to acquire funding for your company.
However, the downside is the risk that someone may steal your concept or ideas if you haven't protected your intellectual property (IP). Since you've worked long and hard to develop your IP, you'll want to protect it from others trying to benefit from it without your permission.
The following tips will show you how to protect your intellectual property.
Make sure you own it
Before you can determine how to protect your intellectual property, you have to be sure you actually own it. If you developed your startup's intellectual property while you were employed by another company, read over the contract with your former employer to ensure that it doesn't have grounds to claim the rights to the IP.
You could be at risk if you created the idea for your new business during the hours you were working for that employer or if you used company resources.
Hire an IP attorney
Intellectual property law is extremely complicated, comprising rules for securing and enforcing legal rights to inventions, artwork, and design. An IP attorney can advise you on how to protect your intellectual property and devise a strategy to help you avoid common mistakes business owners make that can have significant financial and legal consequences.
Research your intellectual property
Develop a list of every proprietary idea that's unique and potentially valuable and that you believe your startup owns, including:
New product or service ideas
Business concepts, inventions
Potential product names
Logos
Slogans
Business processes
Your lP attorney can help determine whether any qualify as a potential patent, copyright, trademark, or trade secret.
Register the right IP protection
The best way to protect your intellectual property is by registering your work. Doing so makes your claim public, discouraging most people from using your work without permission. You should file the following registrations:
Trademark registration provides the right to use the trademark symbol, legitimizing your claim. Using a symbol on a trademark that's not registered notifies the public of your claim, but it doesn't have any legal backing.
A patent or provisional patent application lets you use the patent-pending designation, which discourages would-be infringers.
Registering your copyright protects your right to sue people who infringe on your copyright. And if your suit is successful, it allows you to collect damages and attorney's fees.
Protect your IP with an NDA
If you plan to approach potential investors to raise funds for your startup, you'll have to divulge some or all of your proprietary information. Protect your IP from people to whom you've given your business plan, slide presentation, private placement memorandum, etc., by having them sign a nondisclosure agreement (NDA) indicating that they won't copy the materials or share them with others. They should also acknowledge in writing that they will destroy all paper or electronic copies of the materials if they choose not to invest.
Protect against employees
You should also require your employees and the contractors who work for you to sign an NDA to prevent them from stealing your intellectual property and handing it over to your competitors or using it to start their own businesses.
The NDA should state that they won't disclose your information to third parties and that you and your company own the rights to any inventions and intellectual property they develop while working for you. Your IP lawyer can draft this agreement for you.
Protect your IP worldwide
Many startups don't understand how important it is to protect their IP rights outside the United States. In addition to applying for a U.S. patent, you should consider filing for an international patent if you think your inventions and ideas might be sold in other countries.
If you're a U.S. resident, you can file an international patent application with the U.S. Patent and Trademark Office under the provisions of the Patent Cooperation Treaty. This patent application provides protection in more than 100 countries for up to 18 months, enabling you to file patents in the countries where you're seeking IP protection.
Protect your startup with insurance
Although there's no such thing as intellectual property insurance, a number of insurance policies can help protect your tech startup.
For example, technology errors and omissions insurance can provide coverage for legal fees and other expenses if you are found liable for some types of intellectual property infringement. It also provides important coverage if someone files a lawsuit against you over a missed deadline, work mistake, or oversight that caused a financial loss. Cyber liability insurance protects your IT business against liability and expenses due to the theft or loss of data, as well as breaches of security or privacy.
Compare quotes from trusted carriers with Insureon
Complete Insureon's easy online application today to compare insurance quotes from top-rated U.S. carriers. Once you find the right policy for your small business, you can begin coverage in less than 24 hours.