How can entrepreneurs prevent copyright infringement?
Familiarize yourself with copyright laws to protect your business and ensure that you are not infringing upon the rights of others.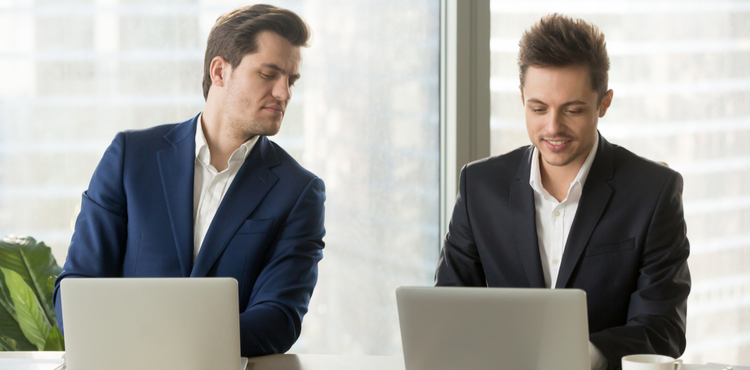 Even if your business is not in a creative industry, you could be at risk of copyright infringement, which occurs when someone uses intellectual property that belongs to you without your permission – often for financial benefit.
When you hear about copyright infringement in the news, it most often applies to a song or artwork by a popular artist that was used without permission. However, copyright infringement can also apply to photos, text, and other content that you use to promote your business and educate your customers.
It's important to familiarize yourself with copyright law for small businesses to ensure your content is not being misused and you are not infringing on the rights of others. Use the steps below to protect your business from copyright infringement.
Register a copyright
The best thing you can do to protect your creative work is to register a copyright online or through the mail. It is never too early to file and register a copyright.
You may think that nobody has created similar work before, but it is very possible that you could be wrong. The sooner you file to register the copyright, the sooner you can protect your work from being reproduced and distributed by another party – and simultaneously keep from infringing on existing copyrights.
Applications to the U.S. Copyright Office must include a non-returnable copy (or copies) of the original work, a filing fee, and the completed application form. These applications may be filed online through the electronic Copyright Office or with paper forms sent in the mail. The Copyright Office also allows for multiple works to be registered on the same application.
Exceptions to the rule include collective works (when independent contributions are assembled into a collective whole), group registrations (when a multiple serial, like a daily newspaper, meets requirements for a single registration application), and unpublished collections (for which the works share the name of at least one author). If you have further questions, visit the U.S. Copyright Office website for more details.
Keep in mind that registering a copyright is not the same as registering a trademark. Trademarks protect business names, slogans, logos, phrases, and symbols. This kind of intellectual property protection varies significantly from copyrights.
Seek help from a copyright attorney
If you registered your copyright, but the work has still been infringed upon by someone else, the U.S. Copyright Office advises entrepreneurs to get in touch with a copyright attorney.
A copyright attorney will help answer questions related to copyright law and determine your legal options. Check with your local or state bar association if you don't know where to find an attorney that specializes in your specific industry.
Legal fees can be quite expensive, so you may want to see if local offices offer reduced or pro bono services.
You may also consider reviewing the Digital Millennium Copyright Act of 1998 (DMCA). This protects the rights of online copyright owners. If your business, for example, notices that its copyrighted photographs are being distributed on another website without permission, the author of the copyright may submit a takedown notice to the website. Work with a legal professional in creating and distributing a proper takedown notice.
Utilize the copyright symbol
If you have filed for a copyright, then you are able to protect your works through a copyright notice. This notice includes three elements that are used in a continuous statement:
The word "copyright," the abbreviation "copr," or the copyright symbol ©
The year of first publication of the work
Name of the copyright owner
By using a copyright symbol, in addition to the other elements, your business publicly displays to the world that the works associated with it have been copyrighted.
Compare quotes from trusted carriers with Insureon
Complete Insureon's easy online application today to compare insurance quotes from top-rated U.S. carriers. Once you find the right policy for your small business, you can begin coverage in less than 24 hours.