Employment discrimination lawsuits: Case studies
Businesses that fail to follow the strict laws surrounding employment discrimination and harassment can suffer expensive consequences.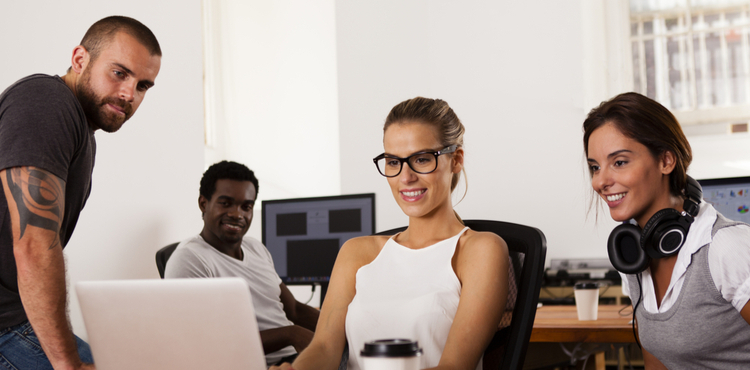 Case study 1: Delivering discrimination
A New York Times article reports that in 2012, FedEx reached a $3 million settlement with the United States Department of Labor. The delivery business faced allegations that it had discriminated against 21,635 job seekers at 24 FedEx facilities in 15 states.
To illustrate the problem at hand, an audit of the FedEx facility in Grove City, Ohio, found that 3,898 applicants were discriminated against in hiring decisions. Here are the numbers:
30% of the 6,178 men who applied were hired.
Only 19% of the 2,277 women who applied were hired.
33% of the white applicants were hired.
Only 22% of black, 19% of Hispanic, and 16% of Native American applicants were hired.
Those 3,898 rejected applicants at the Grove City facility were awarded a total of $617,260 in back wages as a result of the settlement.
The settlement also required FedEx to make wide-sweeping changes to correct discriminatory hiring practices. Plus, the company was ordered to extend job offers to 1,703 of the people rejected for part-time package handling jobs.
Case study 2: Banking on not getting caught
A news release from HuffPost cites a hefty claim against Bank of America Corp. The bank was ordered to pay $2.18 million to 1,147 black job applicants in 2013. An investigation into Bank of America's hiring practices revealed that the company used "unfair and inconsistent selection criteria" to prevent qualified black candidates from being hired.
The ruling awarded…
$964,033 to 1,034 applicants who were rejected for jobs in 1993
$1,217,560 to 113 applicants who were rejected between 2002 and 2005
As a result of the lawsuit, Bank of America must extend job offers, with appropriate seniority, to 10 class members as those positions open up.
For small business owners, the important lesson is to keep records of your hiring criteria. The bank argued for a lower reward because they had failed to keep appropriate records. The judge ultimately dismissed this argument and moved forward with the decision.
Case study 3: A bad aftertaste
A New York Times article from 14 years ago unearths an unsavory truth: America's (arguably) favorite soft drink company had a penchant for insufficiently compensating black and female employees. A lawsuit brought by four black employees accused Coke of sustaining a corporate hierarchy where black employees averaged $26,000 a year less than white workers. The Coca-Cola Company agreed to pay more than $156 million to settle the federal lawsuit, making this the largest racial discrimination case to date.
The settlement also called for significant employment changes, which cost the company an extra $36 million. Another condition of the settlement is that an outside panel can monitor these practices.
In total, Coke had to shell out…
$36 million in programmatic reforms
$20.6 million in lawyer's fees
$10 million in promotions
$23.7 million in back pay
$43.5 million in pay equity adjustments
$58.7 million in compensatory damages
Case study 4: The man with "four strikes" against him
According to a 2014 news article by the Detroit Free Press, Ali Aboubaker was awarded nearly $1.2 million when he sued Washtenaw County for employment discrimination and harassment. The lawsuit claims he was harassed and passed up for promotions because of his religion, race, and appearance.
Aboubaker's lawyer stressed to the jury that his client had several strikes against him that made him a target for discrimination: his name (Ali Aboubaker), his beard (kept for religious reasons), his national origin (he's from Tunisia), and his dark skin.
Aboubaker has four advanced degrees and was an employee of Washtenaw County for 17 years, working his way from bus driver to maintenance technician. In 2008, he was fired for insubordination. It turned out that he had simply refused to start working five minutes before his shift officially began.
This incident set the lawsuit in motion, as Aboubaker suspected the real reason behind his termination was discrimination. He cited that the management never intervened when he reported the ethnic and racial slurs he endured at the workplace. He also noted that he was passed over for a promotion that went to a to less-qualified job candidate.
Case study 5: "I can't hire you because you're black"
In small business news, an article by the NY Daily News reports that the Framboise Patisserie in Queens, New York, was sued for discriminatory hiring practices. It all started when Jamilah DaCosta applied for a "counter-girl" position at the French bakery in 2011. The co-owner Patty Meimetea, who conducted the interview, turned DaCosta away, saying, "I can't hire you because you're black." Meimetea elaborated that she wouldn't be a good fit for the position because "black workers in the front of the store would scare away customers."
You can't make this stuff up, folks.
After the trial, the bakery was fined $25,000 for racial and gender discrimination. Turns out, the Craigslist ad the bakery posted discouraged men from applying for the job by describing the position with gender-specific language.
Lessons learned in discrimination lawsuits
The takeaway from these cases is threefold:
1. Treat employees equally and with respect.
2. Keep accurate records so you can ensure you are being fair in your hiring, promotion, and firing practices.
3. Never underestimate the high cost of a discrimination charge.
Without proper documentation, it may be difficult to realize your supervisors consistently pass up women or minorities for promotions or hires. They might not even be aware that they are doing so! That's why it's essential that you keep your records up to date and stay informed.
Also, be sure your small business has the means to survive a costly fine or lawsuit if it is accused of illegal harassment or discrimination. With employment practices liability insurance, you'll have financial compensation for attorney's fees, settlements or judgments, and other court costs.
The catch is that you must have your policy in force before an incident happens. The same policy must also be active when the lawsuit is filed. When it comes to discrimination claims, there can be 180 to 300 days between those two events.
To learn more, read "What is employment practices liability insurance?"
Compare quotes from trusted carriers with Insureon
Complete Insureon's easy online application today to compare quotes for employment practices liability and other types of insurance from top-rated U.S. carriers. Once you find the right policy for your small business, you can begin coverage in less than 24 hours.