How to protect your business from sexual harassment claims
Sexual misconduct complaints in the workplace need to be taken seriously and handled with great care. It's also important to carry employment practices liability insurance to protect against a claim.
Many small businesses don't have an HR department, which can make it difficult to handle claims of sexual harassment or abuse. That's a big problem, since a mishandled claim could lead to an expensive lawsuit.
Small businesses can protect themselves in two ways. First, it's crucial to invest in employment practices liability insurance (EPLI). This policy protects against claims related to sexual harassment and other violations of employees' rights, and can save your business financially in the event of a lawsuit.
Prevention, however, is the best defense. Your business should have a formal anti-harassment policy and a procedure for reporting complaints. Clear expectations and open communication can go a long way toward resolving employee disputes of all kinds.
EPLI protects against sexual harassment claims and other employee lawsuits
Employment practices liability insurance covers legal costs if you're sued over a sexual harassment claim, which can bankrupt a small business.
This policy covers costs if an employee thinks you didn't do enough to prevent harassment, or if they sue for emotional distress due to a toxic work environment. EPLI also covers lawsuits related to claims of discrimination and wrongful termination.
When an employee files a claim, EPLI will pay for:
Attorney's fees
Court-ordered judgments
Settlements
The cost of this policy depends on the size of your business, which makes it an affordable option for small businesses.
It's better to avoid a claim, even if you're covered. Let employees know that you will not tolerate harassment of any kind, and respond immediately if any incidents are reported. Employees are less likely to engage in behavior that can cost them their job.
The cost of harassment in the workplace
Sexual harassment claims are expensive for business owners, costing anywhere from $75,000 to $120,000 when settled out of court – and twice that if they go to court.
If a jury believes a business owner was aware sexual harassment occurred but failed to take appropriate action, it could award punitive damages to the victim. For small businesses with 15 to 100 employees, the federal limit on punitive damages is $50,000. However, state laws can have different caps on punitive damages – and some may not have caps at all.
If the employee lost their job because of harassment, business owners could also be liable for back pay and the employee's legal expenses.
The high cost of a harassment claim makes a strong case for every business to carry EPLI, as employee conflicts can arise in any workplace.
Let employees know that you will not tolerate harassment of any kind, and respond immediately if any incidents are reported.
How to prevent sexual harassment in the workplace
EPLI protects your business's finances, but that's far from the only consequence of a sexual harassment claim. These claims can disrupt your business, hurt company morale, and make employees feel unsafe, which are the last things you want as a business owner.
Your task is to stop harassment before it happens, which means setting behavioral guidelines and stepping up when an employee feels mistreated.
Create a clear anti-harassment policy
You may be able to stop harassment from happening in the first place by drafting a strong anti-harassment policy. The policy should clearly state that sexual harassment will not be tolerated, and any complaints will be thoroughly investigated.
A formal sexual harassment policy might include:
An overview of what constitutes sexual harassment
A statement that sexual harassment of any kind will not be tolerated
The steps employees should take if they need to file a complaint
Reassurances that anyone reporting harassment will not face retaliation
An overview of the investigative procedure for complaints, including disciplinary actions for perpetrators
Review the policy with your employees, and encourage them to ask questions. New hires should be trained on the policy, with an annual review for all employees. Post the policy in a prominent place, such as the breakroom.
How to handle a sexual harassment complaint
If a complaint does arise, rapid action on your part could prevent it from turning into a lawsuit against your business. Prompt action also shows employees that this behavior will not be tolerated.
Take all allegations seriously
If an employee reports that a coworker sexually harassed them, acknowledge their experience and reassure them you will investigate immediately. Make sure the employee knows they will not face retaliation for coming forward.
Interview those involved, and document everything
During the initial conversation with the accuser, get as much information as you can regarding the alleged incident. That should include specifics such as the date, time of day, what happened, whether there were witnesses, and how many times the incidents occurred.
Make sure to act quickly and take detailed notes.
Interview witnesses and the accused
Ask employees who may have witnessed the incident open-ended questions to determine what they saw. Talk to the person accused of misconduct, too. Notify them about the allegations, and ask for their version of events. Treat them with the same respect as the accuser, and document what they tell you.
Review the information and come to a decision
Once you have completed your investigation, review your notes and determine whether or not you believe sexual harassment occurred. If possible, discuss the matter with a colleague to get their insight.
No matter your findings, it's important to circle back with both the accuser and the accused to let them know your decision. Then take appropriate action, which could include disciplining or even firing the perpetrator if you found that sexual harassment did occur.
Consider hiring a professional
Investigating allegations of sexual misconduct or abuse can be tough for any business owner, but especially if your business is small enough that your employees feel more like a family than coworkers. It might make sense to consider hiring a professional, such as an HR consultant or employment attorney, to get another perspective on the situation.
You may also like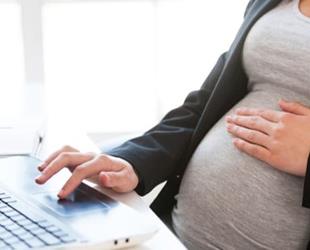 The small business guide to avoiding workplace discrimination and harassment
The best way to avoid lawsuits related to employee discrimination is to create a work environment that is free of discrimination and harassment.
Go to article
Compare quotes from trusted carriers with Insureon
Complete Insureon's easy online application today to compare quotes for EPLI and other insurance policies from top-rated U.S. providers. Once you find the right policy for your business, you can begin coverage in less than 24 hours.