Tips for responding to sexual harassment complaints at your small business
Sexual harassment complaints in the work place need to be taken seriously and handled with great care. Here's how to proceed if an employee files a sexual harassment complaint at your company.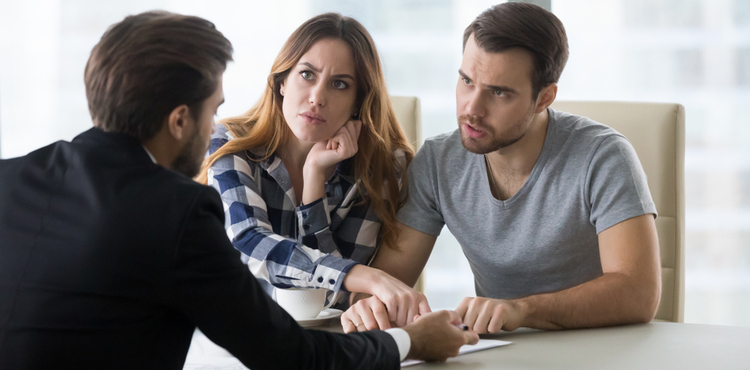 Recent sexual harassment complaints out of Hollywood, such as allegations against Harvey Weinstein, have prompted many businesses to reevaluate how these situations should be handled in the workplace. If you don't have an HR department, handling these incidents can be even more difficult. Employees may not know who to turn to if they are harassed on the job.
Find out how small business owners can manage sexual harassment complaints and hopefully avoid lawsuits.
How to handle sexual harassment in the workplace
Create a clear anti-harassment policy
You may be able to stop harassment from happening in the first place by drafting a strong anti-harassment policy, says Phillip Maltin, an attorney specializing in labor and employment at Raines Feldman LLP. The policy should clearly state that sexual harassment will not be tolerated, and any complaints will be thoroughly investigated.

Maltin recommends you give this policy to employees at the time of hire. You should also explain how employees should report sexual harassment and to whom. Maltin recommends posting the policy in a prominent place, such as the employee lunchroom.
Take all allegations seriously.
If an employee reports that a coworker sexually harassed them, acknowledge their experience and reassure them you will investigate immediately, says Rhian Sharp, president and CEO of Sharp Medical Recruiting and HR Consulting. Make sure the employee knows they will not face retaliation for coming forward.
Interview those involved, and document everything
During the initial conversation with the accuser, get as much information as you can regarding the alleged incident(s). Sharp suggests you ask for specifics, including the day, time, whether there were witnesses, and how many times these incidents occurred.

Deanna Arnold, president and owner of Employers Advantage LLC, suggests you act quickly and take notes.
Interview witnesses and the accused
Ask employees who may have witnessed the incident open-ended questions to determine what they saw. Talk to the person accused of harassment, too. Notify them about the allegations, and ask for their version of events. Treat them with the same respect as the accuser, and document what they tell you.
Review the information and come to a decision
Once you have completed your investigation, review your notes and determine whether or not you believe sexual harassment occurred. If possible, discuss the matter with a colleague to get their insight.

No matter your findings, it's important to circle back with both the accuser and the accused to let them know your decision. Then take appropriate action, which could include disciplining or even firing the perpetrator if you found that sexual harassment did occur.
Consider hiring a professional
Investigating sexual harassment allegations can be tough for any business owner, but especially if your business is small enough that your employees feel more like a family than coworkers. It might make sense to consider hiring a professional, such as an HR services provider or employment attorney, says Mirande Valbrune, an employee relations and compliance professional.

"Assuming that this complaint is still internal, my strongest advice to small businesses faced with this situation is to invest in an HR consultant or employment attorney to investigate the complaint," says Valbrune. "A poorly conducted investigation may actually exacerbate the problem, rather than limit legal exposure and monetary risk."
If you are sued over how your business handled a sexual harassment complaint, employment practices liability insurance (EPLI) can help pay for your legal expenses.
Compare quotes from trusted carriers with Insureon
Complete Insureon's easy online application today to compare insurance quotes from top-rated U.S. carriers. Once you find the right policy for your small business, you can begin coverage in less than 24 hours.