Malpractice lawsuit tips for therapists and counselors
If your client thinks you have overstepped your professional boundaries, you could be sued for malpractice.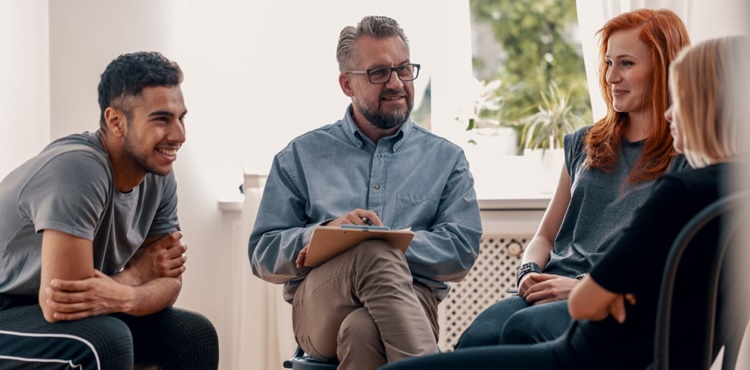 As a family therapist, faith-based counselor, or mental health counselor, you handle people at their most vulnerable. Clients turn to you for guidance so they can make sense of life's many obstacles and their own limitations. But with great trust comes great risk – and if a client thinks you overstepped your professional boundaries, you could be sued for malpractice.
Malpractice (also called professional liability) is another way of saying that a healthcare professional:
Breached a standard of care
Offered wrong or negligent advice
Failed to coordinate treatment with other professionals (i.e., psychiatrists and social workers)
A malpractice claim doesn't have to hold water to be a financial burden on your small counseling practice. A dismissed lawsuit can cost you between $2,000 and $5,000 (or more) in legal defense fees alone.
Perhaps the best way to prevent these devastating claims is to heighten your awareness. Read on to learn the situations that lead to malpractice suits and what you can do to limit your exposure.
Events that trigger malpractice claims against therapists and counselors
Sometimes, the quality of your counseling or therapy services has little bearing on whether or not a client decides to sue. They could simply be upset because they didn't like the advice you gave them, no matter how helpful it may have been.
But in the interest of keeping your practice out of court, be aware of these legitimate triggers that could end in a costly lawsuit:
Excessive self disclosure. While many therapists and counselors use self disclosure as a treatment technique, you could be accused of crossing the line if you divulge for your own purposes.
Boundary issues. These can be instances where you entered a business or sexual relationship with a present or former patient. Out-of-office contact can also be considered overstepping professional boundaries (i.e., meeting clients somewhere other than your office). For example, a case study by HPSO and CNA outlined how a mental health counselor's romantic relationship with a patient led to a $150,000 settlement and $11,780 in legal expenses.
Using techniques without proper training. Let's say you attempt to treat repressed memories without much experience in this technique. You could be sued for leading the client to develop false memories. This happened to a social worker who inadvertently led a patient to believe that her father had sexually abused her when he had not. (Read more about the case here: Hungerford v. Jones.)
Inadequate notes. As with most healthcare professions, if you didn't document it, it didn't happen. Failing to take adequate notes can lead to negligent services. Your notes should accurately portray what you and your client discussed during your session.
Failing to properly obtain / evaluate a client's history. To offer effective counsel to your clients, you need context to make an accurate assessment. Be sure you know what your client is struggling with, their history of mental illness, prior treatment they've had, marital status, education, and their current medications.
You can read more about malpractice lawsuits here: "Liability issues for therapists who offer distance therapy."
How to prevent malpractice lawsuits against your therapy or counseling practice
Implement these tips to reduce your chances of facing a malpractice lawsuit:
Keep your professional boundaries in place. Don't overshare about your personal life and never engage in a personal, physical, or sexual relationship with a client.
Understand your state's standard of care – and stick to it. Standards of care vary based on where you live, your certification or licensure, and your area of professional expertise.
Manage client expectations. Ensure your clients understand what to expect from your treatment, as well as their rights as patients. Get it in writing and have your client sign the document to verify they understand and accept these terms.
Keep thorough and accurate notes. Be sure to keep accurate documentation of client sessions and to protect their information. As long as the client is under your care, you should keep their records. Only dispose of past client records when the statute of limitations for litigation has expired.
Terminate any client who crosses your boundaries. If a client attempts to initiate an inappropriate relationship with you, you should facilitate their transfer to another counselor or therapist.
Know when to recommend a specialist. If a client has an issue outside of your realm of expertise, refer them to a specialist. Attempting to treat a client whose condition is beyond your professional scope is fodder for a malpractice suit – an attorney can easily argue that you should have known better.
Even with adequate risk management measures in place, you should still carry malpractice insurance (also called professional liability insurance) policy as long as your practice is in business. This coverage steps in when you're sued for professional errors and can help you pay for legal defense fees, court costs, settlements, and judgments.
Compare quotes from trusted carriers with Insureon
Complete Insureon's easy online application today to compare quotes for errors and omissions and other types of insurance from top-rated U.S. carriers. Once you find the right policy for your small business, you can begin coverage in less than 24 hours.