What is malpractice (professional liability)?
Professionals of all industries are vulnerable to malpractice lawsuits, even if they don't make a mistake.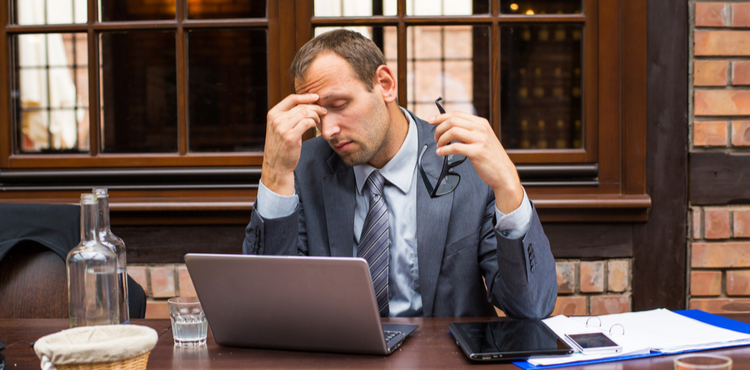 Malpractice is an error made by a professional. The thinking goes that if you are a professional – someone who is skilled or who has received special training to perform a job – then your customers, clients, or patients can expect you to possess a certain level of competency in your line of work.
In other words, professionals should know better than to make certain mistakes while doing their job. A dentist, for example, is expected to be able to recognize a cracked tooth and recommend treatment. An architect should be able to design a new police station without structural flaws. And a lawyer is expected to provide sound legal counsel to clients.
Because of this expectation, professionals of all stripes can be held responsible (liable) for providing less-than stellar services. When someone outside of your business feels you have committed malpractice, they can file a claim against your business in an effort to recoup their financial loss.
Unfortunately, malpractice claims aren't always so cut and dry. Read on to learn how malpractice can affect your business – even if you never make a mistake.
Malpractice claims: Not just for healthcare providers
When most of us hear the word malpractice, we think of healthcare professionals, probably because those cases tend to get a lot of media attention. But almost any small business owner who provides professional services can be accused of malpractice – it just might not be called the same name.
Different industries have various ways of referring to malpractice, but the following terms mean roughly the same thing:
Malpractice. This term is commonly used to refer to cases involving medical practitioners (including therapists and counselors), lawyers, and public officials.
Errors and omissions. This term gets used more often in fields that involve some kind of technical or mathematical finesse, such as accounting.
Professional liability. This may be the most common term concerning professional errors. Some industries will replace "professional" with a more specific term, such as photographer's liability.
Luckily, insurance providers have designed professional liability insurance to protect all kinds of professionals from the high cost of these service-related claims. Let's take a look at some of the situations that can lead to a professional liability claim:
Violations of professional standards. Let's say a veterinarian is accused of misdiagnosing an ailing dog's condition. The pet owner could sue the vet for malpractice to try to recoup the cost of the pup's expensive care.
Simple negligence. This type of professional liability claim deals with human errors – the kind that could happen to anybody. Let's say that when the vet's assistant lets the dog outside, the dog slips his leash, runs across the road, and gets hit by a car. The pet owner could accuse the vet of negligence and sue accordingly.
Errors and oversights. Let's say a tax professional makes a small calculating error that ends up costing her client a lot of money. The client could file an errors and omissions claim against the tax professional.
Breaches of contract. If you are under contract with a company or client, you can be sued if they believe you didn't meet your professional obligations.
Undesired outcomes. Basically, you can be sued any time a client or customer is unhappy with the result of your service. For example, a lawyer could be sued for legal malpractice if the client doesn't like that they didn't win a case.
E&O claims are expensive even when you don't make a mistake
Small business owners can be sued for errors and omissions / professional liability claims even if they perform their work without a hitch. That's because these claims often stem from factors that are largely beyond your control, including a client's:
Unmet expectations (that perhaps suggest he'd never be satisfied)
Fundamental misunderstanding of a profession's limitations
Misunderstandings that can arise because a client didn't read a contract
Personality flaws that you can't reason with
You might be thinking that claims stemming from these issues probably wouldn't hold up in court – or even get there in the first place. But for most small business owners, that doesn't matter. They will still need to hire a lawyer for legal counsel as soon as the formal complaint or lawsuit arrives, which can cost thousands of dollars, even if you never go to court.
In legal-speak, professional liability is considered a "tort liability," a term that concerns civil wrongs (as opposed to criminal wrongs). And small businesses are not safe from expensive settlements or judgments just because they may not have deep pockets. In fact, small businesses are often saddled with the majority of liability costs.
According to the U.S. Chamber Institute of Legal Reform's Tort Liability Costs for Small Businesses report, small businesses bore 81% of America's $105.4 billion in tort liability costs in 2008 – even though small businesses only accounted for 22% of the revenue. Take a peek at some of these other astonishing figures:
$28 billion: Annual medical malpractice costs for small-practice doctors. (Read our "Pharmacist found liable for $1.44 million in HIPPA professional liability case" blog post for an expensive, real-world example.)
$74.8 billion: Annual tort liability costs for small businesses that make less than $1 million in revenue.
34%: Amount of small business owners who said they had a lawsuit filed against them in the last 10 years.
$2,000 to $5,000: Cost of an average "frivolous lawsuit" that never makes it to court.
A Small Business Administration report from 2005 found that the cost of litigation in the cases it studied ranged from $3,000 to $150,000, though only one-third of those cases cost less than $10,000.
How to protect your business from malpractice / professional liability lawsuits
Compare quotes from trusted carriers with Insureon
Complete Insureon's easy online application today to compare quotes for professional liability and other types of insurance from top-rated U.S. carriers. Once you find the right policy for your small business, you can begin coverage in less than 24 hours.