Starting a business: 4 commercial insurance policies to consider
Consider purchasing commercial insurance to protect your assets if you are thinking of opening your own business.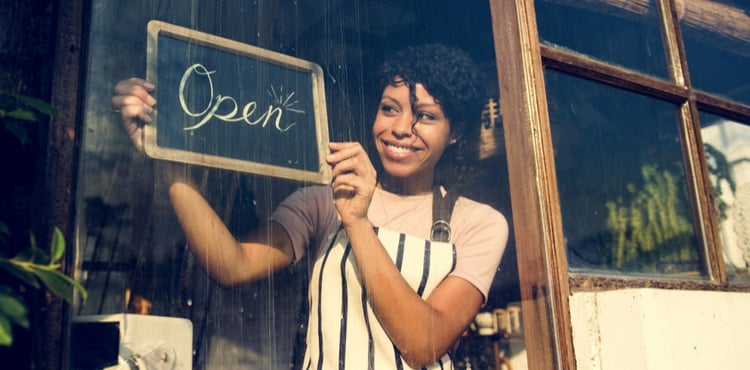 Thinking of joining in the great American tradition of starting your own business? Maybe you've found an untapped market, or you've noticed people really respond to your talents – your delicious baking skills, or your excellent computer know-how& – and you're ready to make some dollar bills.
For a brand-new business owner, there are many considerations before you open up shop, such as which commercial insurance policies you might need. And what do you need insurance for, anyway?
This guide is for you, brave entrepreneur.
Why should I have commercial insurance?
The short answer: you should purchase commercial insurance if you want to better protect your assets. By assets, we mean your property and your savings – both business and personal.
For certain types of businesses, being licensed and legally allowed to work require having specific insurance policies in place (most often for regulated industries like trade skills, construction, medicine, etc.). Make sure you're aware of your insurance requirements before announcing to the world that you're open for business.
Business insurance can help cover the expenses of liability lawsuits and property damage
You might think of it as a kind of business airbag, able to take most of the financial impact of a mishap or accident for you. Covered expenses could include:
Attorney's fees
Court costs
Settlement and judgments
The cost to repair or replace property
Should I get new business insurance right away?
There are a couple reasons you may want to consider getting commercial insurance right when you start a business:
Your homeowner's or renter's insurance is likely insufficient protection.
It's generally inexpensive.
If you're working out of your home, chances are your homeowner's or renter's insurance won't cover you for business-related accidents. So if a customer visits your home office, slips on your kid's toy truck, and sues you for his broken ankle, you may be out of luck if you're relying on your home coverage.
Commercial insurance is made for these kinds of scenarios. You can be protected from day one.
How much does commercial insurance cost?
For many small businesses, commercial insurance is very affordable. The median cost of a policy is around $500 per year, or $42 per month, according to our cost analysis. Considering that the cost of a lawsuit can easily stretch into tens of thousands of dollars in expenses (more on that in "What to do if your business is facing a civil lawsuit"), a small business insurance policy is extraordinarily cost-effective as a means of financial protection.
Still, you probably don't want to "over-protect" yourself. Depending on your business, you may benefit from some types of coverage and not others, so don't throw your money away on a policy if it won't do anything for you. As your business grows and changes, you'll want to consider adding policies to cover new exposures.
4 business insurance policies you should consider
Now we reach the good stuff! When starting a new business, these are the four polices most likely to benefit you. Take a look to see which ones can help your business.
This is the key player right here. A business owner's policy, or BOP, combines the protection of general liability insurance and property insurance into one convenient, discounted bundle for small, low-risk businesses. It can provide coverage for:
Third-party lawsuits over bodily injury
Third-party lawsuits over property damage
Product liability lawsuits (a customer sues you after being hurt by your product)
Immediate medical expenses for third parties injured on your premises
Theft, vandalism, or destruction of your business property, including equipment, buildings, and supplies
2. Professional liability insurance or errors and omissions insurance
These are essentially the same policy, but called by different names in certain industries. This is important insurance to have if you offer professional services, because it provides coverage against claims that you made mistakes or failed to provide adequate service. Professionals that typically carry this coverage include:
Read more in our blog post "Who needs professional liability insurance?"
Cyber liability is a rapidly growing area of concern as more businesses become targets for cyber criminals. If you store lots sensitive of information about clients or customers, you may want this coverage in case of a cyber-disaster.
4. Commercial auto or hired and non-owned auto insurance
Just as your homeowner's insurance isn't likely to cover you for business-related accidents, your personal auto insurance probably isn't sufficient either. If you use a company vehicle (or your personal vehicle is the company vehicle), look into commercial auto insurance. If you rent a vehicle for use or your employees use their own cars to do work-related tasks, then you might want hired and non-owned auto insurance to protect them.
This isn't an exhaustive list of commercial insurance policies, just the ones most likely to benefit a brand-new business. Talk to your insurance agent about what exposures your business has and what kinds of policies can address them. New business insurance doesn't have to be confusing if you know what you're looking for.
Compare quotes from trusted carriers with Insureon
Complete Insureon's easy online application today to compare insurance quotes from top-rated U.S. carriers. Once you find the right policy for your small business, you can begin coverage in less than 24 hours.