Why LLCs need liability insurance as much as sole proprietors
No matter what business structure you choose, you can still benefit from new business insurance.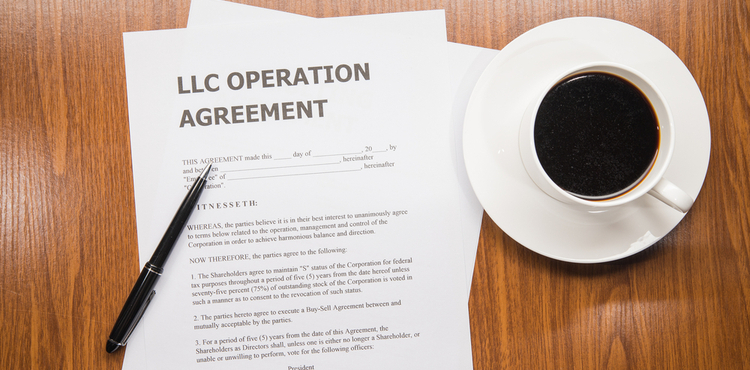 Being a sole proprietor has plenty of perks:
To launch your business, you just need to start working – no need to file startup paperwork.
Tax time is easier because you pay taxes as an individual, not a corporation.
There's no one to boss you around.
But it's not all roses. If you're a sole proprietor, there is no legal divide separating your personal assets from those of your business. If you're sued, that can spell trouble.
That's why many sole proprietors opt to incorporate as a limited liability company (LLC). But no matter which business structure you choose, you can still benefit from new business insurance.
How vulnerable are sole proprietors to liability?
If you're a sole proprietor and your business is on the losing end of a big lawsuit, you could lose your business's money and property and your own, too. Sole proprietor insurance can help make sure you have the funds to cover your business debts so your personal assets aren't in jeopardy.
"Sole proprietors are very exposed to personal liability. Anything that their business is liable for, the sole proprietor is equally liable for," says Charles Krugel, a management-side labor and employment lawyer and HR counselor. "Consequently, it makes sense for sole proprietors to purchase liability insurance, such as errors and omissions insurance, employment practices liability insurance, or other sorts of business insurance."
You may not be legally required to purchase sole proprietorship insurance, but you definitely up your risk exposure by not doing so.
How LLCs help business owners manage risk
LLCs require more paperwork upfront than a sole proprietorship and will add a degree of difficulty to your taxes. But one big advantage? An LLC creates a divide between your personal assets and your business's. This means that even if you face a lawsuit, your personal assets should be safe.
"In theory, the individual who is the owner of the LLC can avoid having the liabilities of the business attached to their home, their bank accounts, their retirement accounts, and other assets they may hold personally," says Philip Crowley, founder and owner of the Law Office of Philip P. Crowley LLC.
For that reason, some LLC owners may think they don't need liability insurance. But while an LLC does offer some protection to business owners, it's not magic.
"An LLC is intended to shield an owner's personal assets from the corporation's liabilities," says Krugel. "But this protection isn't absolute."
Your LLC can still be sued and be liable for huge sums of money, which is why it's still smart to carry liability insurance policies such as general liability insurance and errors and omissions insurance.
What can happen if your LLC doesn't have liability insurance
Basically, if you don't have any type of liability insurance for your LLC, your business has to find a way to cover lawsuit costs on its own.
Take this example: You own a website design company and are hired to design a website for a birdbath business. You and your client both sign a contract spelling out the scope of the work.
After a few weeks, your client demands multiple changes – they now want an animation of birds doing the backstroke. You say you would be happy to make the changes, but for an additional fee. Your client refuses to pay any additional costs and tells you to just "figure it out."
After delivering the website as originally agreed upon, the client sues you, claiming you didn't give them the website they paid for (even though you totally did).
The aftermath: Even if you didn't do anything wrong, you could still spend thousands of dollars of your business's money defending your business against your client. Unless your LLC has deep pockets, the ordeal could be financially ruinous.
"Without the resources to defend that case, the owner of the LLC is exposed to potential judgments or invading their business assets in order to pay for the defense," says Crowley. "So it's really important to have some reasonable level of insurance."
In this case, if you purchased errors and omissions insurance, your insurer may assign you an attorney to defend your LLC against the lawsuit and help pay for the legal fees.
"The benefit of having E&O coverage in place is that the insurer is then responsible for defending the suit, and the proprietor of the business doesn't have to worry about spending their own assets to go out, find an attorney, pay the attorney, and deal with any settlement that may be made," says Crowley.
What other type of liability insurance may benefit my LLC?
In addition to E&O, Crowley recommends a few more policies to small IT businesses.
"Another form of insurance that small IT companies probably should consider is general liability insurance, which provides for the basic liability that can arise from negligence," says Crowley. "Depending upon the nature of the services provided, it may be useful to also explore cyber liability insurance. Many states now have fairly onerous notification requirements in the case of a breach of security, and the costs of notifying all of those people can be considerable."
For more information, check out our article "Technology errors and omissions vs. general liability insurance" to see if either coverage might be right for your business.
Compare quotes from trusted carriers with Insureon
Complete Insureon's easy online application today to compare insurance quotes from top-rated U.S. carriers. Once you find the right policy for your small business, you can begin coverage in less than 24 hours.