Which insurance policies do sole proprietors need?
If you're a sole proprietor, having business insurance can provide useful protection against lawsuits, damaged property, and lost wages.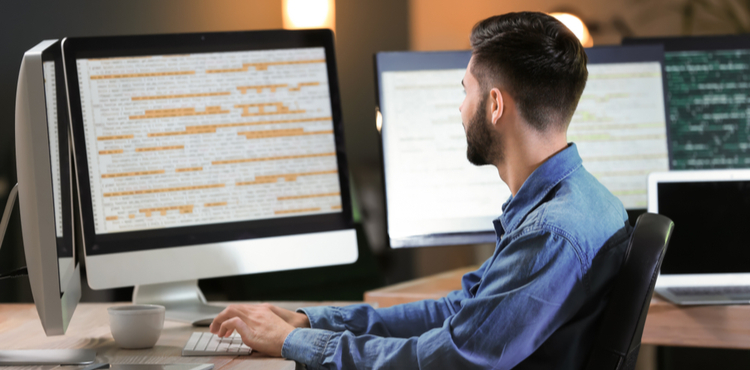 Starting your own IT business can be scary, exciting, nerve-wracking, and exhilarating – sometimes all at once. To ease into entrepreneurship, you may take baby steps to self-employment by moonlighting first. Because let's face it, going from a full-time job to freelancing can be a tricky transition, especially if you enjoy those little luxuries in life – you know, like food and housing.
It makes sense that most of your time is spent lining up work during this phase, but don't forget about sole proprietorship insurance. It can help you protect your budding IT business and land more clients.
Start with the basics: General liability insurance
If you're strictly working nights and weekends out of your home, the risk of a potential lawsuit is fairly low, but it does still exist. Look into a sole proprietor insurance policy like general liability insurance for some basic business liability protection.
"When most business owners think of insurance, they think of what's termed general liability insurance, which covers you if someone trips and falls in your office," says Gina Bongiovi, corporate consigliere at Bongiovi Law Firm.
In addition to the classic "slip, trip, and fall" protection it offers for third-party injuries, general liability insurance can also cover:
Third-party property damage
Product liability
Advertising injury
Get two policies in one with a business owner's policy
According to Whitney Vauvelle, founder and chief catalyst of Americas Business Link, "A lot of entrepreneurs that are starting out or are already in business may not be aware that insurance may not be as expensive as they think."
Case in point: the business owner's policy. Also known as BOP insurance, this policy bundles general liability insurance and commercial property insurance into one affordable package.
"We generally recommend that small IT companies initially obtain a business owner's policy to cover the loss of their equipment, lawsuits, and the loss of income when they cannot run their IT company," says Matthew Odgers, attorney and founder of Odgers Law Group.
Odgers says BOP Insurance packs a lot of protection into one convenient policy, such as coverage for costs associated with:
Customer lawsuits
Defamation lawsuits
Replacing any lost or damaged business property
Income replacement when the company's stolen or damaged property halts operations
Starting to grow? Consider professional liability insurance
According to several legal experts we spoke to, when your business takes off, it may be time for your burgeoning IT empire to buy professional liability insurance, also known as errors and omissions insurance. This coverage can help pay for lawsuits related to professional errors, such as:
Missed deadlines
Incomplete work
Data breaches
"The most important insurance policy (for IT business owners) is professional liability, aka errors and omissions," says Michael Gottlieb, an attorney and founder of Momentum Law Group, a law firm that represents entrepreneurs.
"Something akin to an errors and omissions policy would probably be appropriate for someone doing consulting work," Bongiovi adds. "Attaching a rider to cover intellectual property infringement wouldn't be a bad idea, either, as I've seen IT consultants get in trouble for inadvertently infringing someone else's IP."
Check out workers' compensation insurance when you hire
Once you start hiring employees, you may be legally required to also carry workers' compensation insurance coverage. That way if an employee gets hurt, Workers' Comp can pick up the tab for work-related illnesses or injuries. For example, it may help pay for:
Medical bills
Ongoing care
Missed wages
Every state has its own rules. Some don't require worker's comp coverage until you hit a certain employee threshold. For some states, you need coverage as soon as you make your first hire. Check the rules for your state before you place that "Help Wanted" ad on Craigslist.
Why getting insured helps you win clients
If your first jobs are for friends and family, they probably aren't going to ask for proof of insurance. But as you take on bigger clients, you'll likely find that many businesses won't hire a contractor unless they have a certain level of coverage.
"It is very common for business clients to require an IT business that they hire to carry several types of policies, and sometimes even name them as co-insured," says Odgers.
"Most sophisticated clients will require it," agrees Gottlieb. "They'll require worker's comp for any employees, a commercial general liability policy, and some will even require business interruption."
If nothing else, being able to casually mention that your business is insured gives you an aura of professionalism and financial stability. And clients like that.
Compare quotes from trusted carriers with Insureon
Complete Insureon's easy online application today to compare quotes for general liability and other kinds of business insurance from top-rated U.S. carriers. Once you find the right policy, you can get coverage in less than 24 hours.