Workers' compensation insurance

Workers' compensation insurance covers medical costs and lost wages for work-related injuries and illnesses. This policy is required in almost every state for businesses that have employees.
Workers' comp protects employees at your installation business
Whether you specialize in HVAC, drywall, or appliance installation, physical labor can lead to serious injury. Even a simple accident, such as tripping over a loose cable, can result in costly medical bills. Workers' compensation insurance offers coverage for installation businesses in three areas:
Work-related injury or illness medical bills
State law compliance
Employee injury lawsuits
Workers' compensation can help pay for an injured employee's:
Immediate medical costs, such as an ambulance ride and emergency room expenses
Ongoing medical costs, including medications and physical rehabilitation
Partial lost wages while the employee is unable to work
Workers' comp defends against accusations of negligence
Usually included in a workers' comp policy, employer's liability insurance provides protection when an employee decides the business owner was at fault for an injury. Employer's liability insurance can help pay for:
Attorney's fees
Court costs
Settlements or judgments
Even if a lawsuit is found to be frivolous, you could find yourself paying for a costly legal defense if not adequately insured.
How much does workers' compensation cost for installation businesses?
The amount you pay for workers' compensation is a specific rate based on every $100 of your business's payroll. Your premium is determined by the type of work done by your employees (classification rate), your experience modification rate (claims history), and your payroll (per $100).
The formula is:
Classification rate x Experience modification rate x (Payroll / 100) = Premium
Compare workers' compensation quotes for installation professionals
State laws set workers' comp requirements for installation businesses
Each state has its own set of laws for workers' compensation requirements. For example, installation businesses in Pennsylvania are required to carry workers' comp insurance for all employees, including part-time workers. However, Georgia businesses only need to carry the policy when they regularly employ three or more employees.
While self-employed or independent contractors, sole proprietors, and partners don't have to carry workers' compensation insurance, you can purchase a policy to protect yourself, too.
Find workers' comp requirements in your state
Choose your state to learn about workers' compensation insurance requirements for your small business.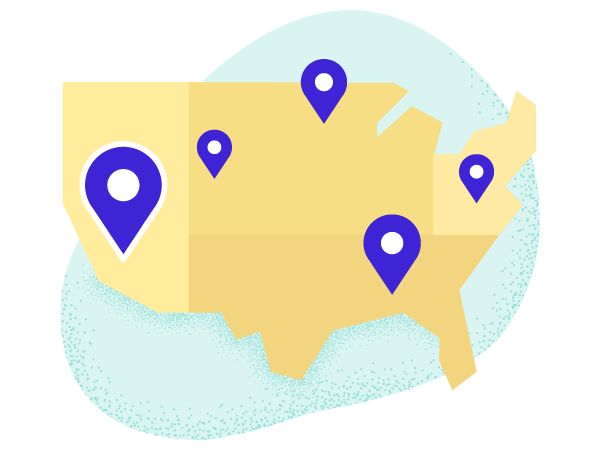 Monopolistic state funds
In certain states, installation businesses must purchase workers' compensation insurance through a monopolistic state fund. Those states are:
If you purchase a workers' comp policy through a monopolistic state fund, it might not include employer's liability insurance. However, you can purchase it from a private insurer to fill this gap in coverage.
Lower your premium with risk management
Work injuries that lead to insurance claims can increase your premium. However, any company can mitigate its risks. For example:
Taking these steps could reduce workplace injuries, along with your insurance premium.
Other important policies for installers to consider
Workers' compensation insurance protects your employees and to some extent your business, but it doesn't offer coverage for every risk. Installation business owners should also consider:
General liability insurance: This policy can cover expenses related to customer injuries and property damage, such as an appliance installer sued for damage to a client's floor.
Commercial auto insurance: This policy covers vehicles owned by your installation business. It pays for accidents, theft, and damage from weather and vandalism.
Contractor's tools and equipment insurance: This policy helps pay for repair or replacement of an installation contractor's tools and equipment if they are lost, stolen, or damaged.
Get free quotes and compare policies with Insureon
Are you ready to safeguard your installation business with workers' compensation or another type of insurance? Complete Insureon's easy online application today. Once you find the right policy, you can begin coverage in less than 24 hours.
Compare workers' comp quotes for installers
Save money by comparing insurance quotes from multiple carriers.