Construction insurance for 3 common contractor claims
An unhappy client might sue your construction business for building defects or work delays. Even if you weren't responsible, fighting a lawsuit can be costly and time-consuming. Learn how to protect yourself with business insurance.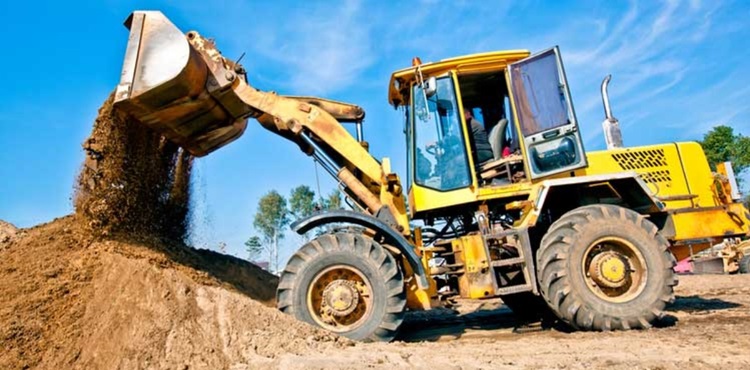 A new construction job is money in the bank and work for you, your employees, and maybe a few trusted contractors. Unfortunately, there's always the chance something could go wrong.
Construction defects, project delays, and stolen equipment can trigger major lawsuits. Here's how your construction businesses can manage these risks with insurance and help prevent these lawsuits in the first place.
1. Construction defects
According to Engineers Daily, design deficiencies, including construction defects, make up 38% of all construction disputes. So if an unhappy client sues, there's a good chance that will be the reason.
Example: South Florida Business Journal reports that Kolter Signature Homes, a construction company, recently reached a major settlement in a construction defects lawsuit brought by a condominium association. Kolter and more than a dozen subcontractors were sued for $36 million over several alleged defects in the condos, such as water leaking through doors, windows, and roofs. To avoid paying the full amount if found guilty, it agreed to a $22.5 million settlement instead.
If you find yourself on the receiving end of a construction defect lawsuit, construction business insurance like general liability insurance can help pay for related legal expenses, such as attorney's fees and damages.
To help avoid these disputes:
Have quality control procedures in place. Make sure someone inspects the job site on a regular basis to make sure work is completed correctly.
Resolve disagreements right away. If the client has an issue during the construction process, it will likely get worse. Try to resolve any problems as soon as they surface.
Being careful and correcting issues as they arise might save you a costly trip to the courtroom later.
2. Delays in construction
Most construction businesses have encountered project delays before, often caused by:
Defective plans
Theft of tools or supplies
Damage to the structure from weather events
But if delays significantly impact your ability to complete a project on time, a disgruntled client might sue.
Example: NBC Bay Area reports that Santa Clara County, California, was on the verge of filing a lawsuit against Turner Construction Company in 2015 that would have been for "tens of millions." The issue? Major delays on a $300 million hospital project. Fortunately, both parties worked things out, and Turner resumed work on the project a few months later.
Depending on the cause of the delay, builder's risk insurance might help out. It can help resolve issues that lead to projects falling behind. It won't pay for legal expenses, but it can pay to repair damage to structures in progress and replace stolen building materials.
You can also avoid unexpected delays by taking preventative measures:
Don't start work until the design plan has been carefully vetted.
Be realistic about potential hurdles that could delay progress when creating your timeline.
Choose contractors you have worked with before and can rely on. Make sure they have their own contractor insurance.
There's only so much you can do to protect your business from a severe weather event. But careful planning before you set foot on a worksite can help you avoid some of the more common causes of construction delays.
3. Equipment theft
Most contractors or construction business owners have had equipment stolen at some point. According to an article in Building Design + Construction, there were 11,625 heavy-equipment thefts in 2014 that were reported to police, adding up to around $1 billion annually.
Stolen equipment is a double whammy for construction business owners. Not only do you need to pay to replace your property, but it will also slow down your project until the missing equipment is replaced.
If your tools or gear are damaged or stolen on the way to a worksite, inland marine insurance can help cover the replacement costs. It can also pay to replace mobile equipment, such bulldozers, forklifts, and backhoes.
To avoid the costly delays caused by stolen equipment, take proactive steps to thwart would-be thieves:
Secure equipment and tools left at job sites overnight.
Increase lighting and add a security camera. Even a fake one might be enough to deter criminals.
Install a tracking system on large equipment so if it is stolen, police can easily track down the culprits.
Make sure you also keep careful records of the equipment and materials that you transport or keep at the job site. Otherwise, tools or equipment could "disappear" without anyone noticing for a while.
You may also like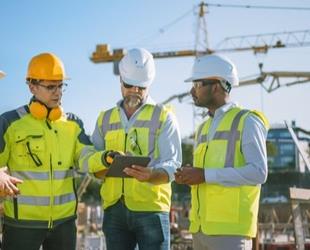 What to know about general contractor licenses and bonds
The licensing, insurance, and bonding requirements for general contractors vary by state. Having the right insurance and bonding can help keep you financially protected, and may be required for some jobs within the construction industry.
Go to article
Compare quotes from trusted carriers with Insureon
Complete Insureon's easy online application today to compare quotes for general liability and other kinds of business insurance from top-rated U.S. carriers. Once you find the right policy, you can get coverage in less than 24 hours.