The small business owner's guide to contractor liability insurance
While many independent contractors buy insurance for themselves, you may need to provide some types of insurance for the contractors you hire as a way of covering their liabilities and your own.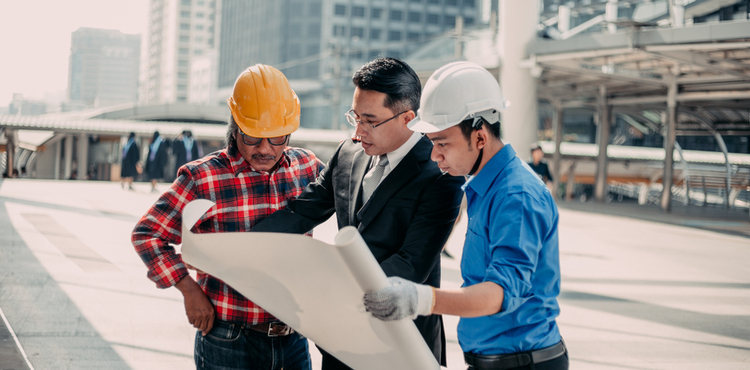 Does my small business insurance cover independent contractors?
If your independent contractors need coverage, you can add an independent contractor to your own insurance coverage as an additional insured, either for a single event or for as long as you have the policy. You can do so by notifying your insurance provider, and your premiums or deductible may be adjusted to account for this.
What insurance coverage am I required to carry for independent contractors?
If an independent contractor is not insured, you may be held liable for any lawsuits related to their work, whether it's for an injury caused by an accident, illegal behavior, or poor workmanship.
Commercial auto insurance is required in most states for any business-owned vehicles. If a contractor is driving a vehicle owned by your business, you ought to make sure they'll be covered in case of an accident.
If they are often driving their own business vehicle, then it may also be a good idea to ensure they have their own coverage in place. You could ask your contractor to show a certificate of insurance as proof of coverage.
Compare business insurance quotes for independent contractors
Do I need workers' compensation for my contractors?
What additional insurance policies should I carry to cover any independent contractors that I hire?
General liability insurance
Many small business owners add contractors to their general liability policy, which is often the first insurance policy that a new business owner pursues.
General liability insurance covers common business risks like customer injuries, customer property damage, and advertising injury. It's often required to sign leases and contracts, and you may have to show a certificate of liability insurance as proof you have liability insurance coverage.
Keep in mind that any lawsuit against one of your contractors will likely impact you as well. Including contractors in your coverage not only provides you and them with protection, but it could also make contractors more willing to work with you, as well.
Business owner's policy (BOP)
A business owner's policy (BOP) combines your commercial property insurance and your general liability insurance policies.
This combined policy is usually less expensive than buying each of these coverages separately, helping you save money while providing extended coverage for your business and your contractors.
Professional liability insurance
Hired and non-owned auto insurance (HNOA)
If you, your employees, or contractors use any personal, leased, or rented vehicles for your business, you should consider hired and non-owned auto insurance (HNOA). Your personal or commercial auto insurance coverage is unlikely to cover such vehicles in a work-related accident.
Surety bonds
You may need to provide a surety bond to qualify for certain contracts. Also known as a performance bond, surety bonds act as a contract between yourself, your client, and the insurance company that issues the bond. The insurance company pays the bond amount to your client if you fail to deliver on a contract.
How to buy small business insurance from trusted carriers with Insureon
If you're ready to get your business and your contractors insured, complete Insureon's easy online application today to compare free quotes from top-rated U.S. carriers. You can also consult with an insurance agent on your business insurance needs. Once you find the right types of coverage for your small business, you can begin coverage in less than 24 hours.