The benefits of professional liability insurance vs. other coverages
Professional liability insurance provides crucial protection for businesses that could potentially be sued by customers or clients.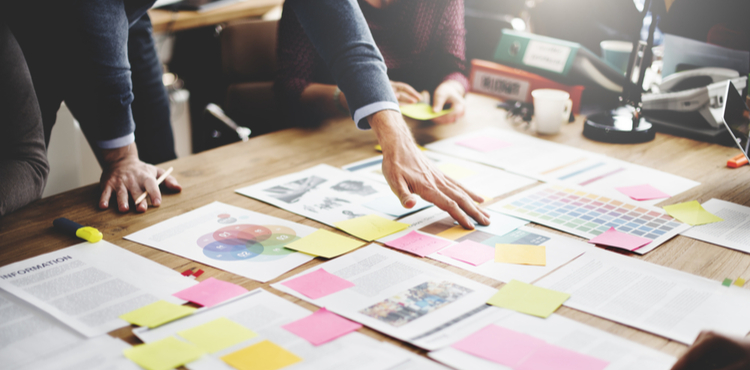 Even though insurance provides important protections for entrepreneurs starting a business, many business owners put off purchasing coverage.
It makes sense – lawsuits and other unexpected events that can impact a business can feel like abstract, far-off eventualities when an entrepreneur is mired in the work of getting a business off the ground. But lawsuits don't just happen to big businesses, and disasters don't discriminate. Fail to prepare, and a single event could undo all your careful work.
The food pyramid of small business insurance
Just like you need balanced meals to keep your health in check, your business usually needs several types of insurance to maintain its financial health when the unexpected occurs. Every business typically needs the following four types of coverage:
Commercial auto insurance. If your business owns vehicles or uses them for work purposes, your personal auto policy usually won't protect you from an accident or damages. You must insure your vans, trucks, or cars with commercial auto insurance to get the appropriate liability and damage coverage. If you rely on your employees to use their personal vehicles to run business errands, you can still be held liable for accidents. For those instances, you'll want to have hired and non-owned auto insurance.
Commercial property insurance. Whether you own or rent commercial space, you need commercial property insurance to protect your business assets from loss or damage caused by theft, fire, windstorms, or vandalism. This policy can provide coverage for replacement or repair costs when your building, its contents, and your equipment are damaged by a covered event. Worth noting: A standard property insurance policy usually can't cover hurricane, flood, or earthquake damage without the appropriate rider.
Workers' compensation insurance. Nearly every state requires you to carry this policy, which helps pay for medical expenses, replacement wages, and disability or death benefits when an employee suffers an occupational injury. You can learn about your state's requirements in our guide "Workers' compensation laws by state."
General liability insurance. This policy can help pay for legal expenses when a visitor is hurt on your property or when your business accidentally damages someone's property during the course of its work (e.g., an employee drops a client's laptop). It can also address lawsuits over advertising injuries (e.g., your business is accused of copyright infringement).
Some small business owners make the mistake of thinking this bread-and-butter insurance policy will cover all their liabilities. This policy addresses accidents, but you'll need professional liability coverage to address work mistakes. (For more on that, read "General liability insurance vs. professional liability insurance.") If your business offers professional services, professional liability insurance should be considered a foundational business insurance policy, too.
How professional liability insurance provides protection
For businesses that offer a service (e.g., consultants, accountants, lawyers, and IT professionals), professional liability insurance is a must-have policy. It's the only policy that can step in when your business is accused of:
Providing incomplete or subpar work
Breaching its contract
Being negligent in its services
Even if you fulfill the terms of your contract and perform your services flawlessly, you could still be sued if your work doesn't meet a client's inflated expectations. Fortunately, professional liability insurance may cover legal expenses even when you're up against a meritless claim.
To learn more about this policy, check out our professional liability insurance FAQ.
Compare quotes from trusted carriers with Insureon
Complete Insureon's easy online application today to compare quotes for professional liability and other kinds of insurance from top-rated U.S. carriers. Once you find the right policy, you can begin coverage in less than 24 hours.