How to buy cleaning business insurance
When purchasing cleaning company insurance, it's important to carefully consider the deductibles and prioritize coverage over cost.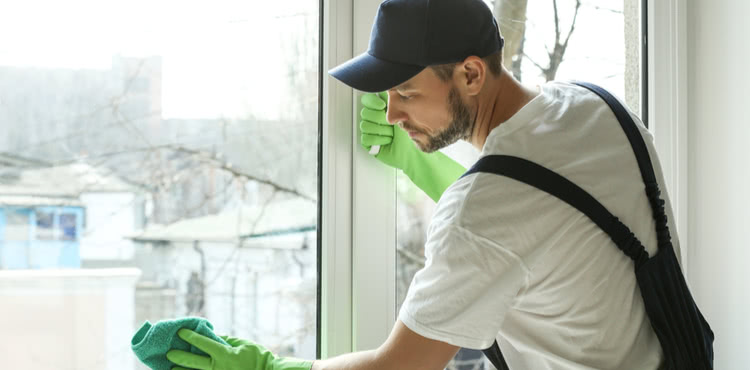 Clients slipping on wet floors, dishonest employees, and damaged equipment are just some of the many risks cleaning businesses face daily.
Purchasing the appropriate cleaning business insurance policies and janitorial bonds should be a cornerstone of your risk management strategy to avoid financial damages if your business is sued. Consider the following points when shopping for cleaning business insurance policies.
Identify your risks and insurance policies that can protect you
Typically, cleaning services and janitorial businesses carry some combination of the following policies:
General liability insurance
Essential for small businesses in most industries, general liability insurance protects your company if you or an employee cause an injury to a third party or damage a client's property.
Janitorial bonds
This type of surety bond is specific to the professional cleaning industry and covers damages if an employee steals client property. It directly compensates the client for their loss.
Commercial property insurance
If your carpet cleaning business owns expensive steam cleaners or other mission-critical equipment, commercial property insurance will reimburse you if gear is lost, stolen, or damaged. You may be able to save money by bundling commercial property insurance and general liability insurance in a business owner's policy (BOP).
Workers' compensation insurance
Most states require businesses with employees to purchase workers' comp insurance, which helps pay for injured employees' medical bills and reimburses them for lost wages. Workers' compensation insurance will also help your cleaning company pay for court costs and attorney fees if an injured employee files a lawsuit.
Commercial auto insurance
If your company owns business vehicles, you need commercial auto insurance to pay for accident damages. Hired and non-owned auto insurance (HNOA) covers accidents that happen when you or your employees drive a personal vehicle for business purposes.
Insureon agents have decades of experience working with cleaning businesses to determine their insurance needs. Complete our easy online application to compare quotes and work with an agent to purchase coverage.
Consider the deductibles
When choosing your cleaning business insurance policies' deductibles, think about how much you can comfortably afford to pay out of pocket if you file a claim.
Policies with higher deductibles have lower premiums but can cause financial stress during the claims process. Policies with lower deductibles typically charge higher premiums but ensure that you will pay a smaller amount if you file a claim.
Overestimate your coverage needs
Many small cleaning companies operate on tight budgets, and it can be tempting to buy the minimum insurance coverage to save money. But keep in mind that lawsuits can cost hundreds of thousands of dollars, so it's safe to have more coverage than you think you will ever need.
You might consider bolstering your coverage with commercial umbrella insurance, which is similar to excess liability insurance. This supplemental policy kicks in after your business reaches the limits of its liability coverage and can help protect you from paying the costs of an expensive lawsuit out of your own pocket.
Learn more about how umbrella coverage works.
Read the fine print in your policy and ask questions
Less expensive cleaning company insurance policies may come with terms such as limited coverage, delayed payouts, or low premiums that increase later.
When purchasing insurance, carefully read the policies to ensure there are no gaps in your coverage so there will be no surprises if you file a claim. If you are unsure about any terms, ask your insurance agent to clarify them before you sign.
Compare online cleaning business insurance quotes from Insureon
Complete Insureon's easy online application today to compare insurance quotes for your cleaning business from top-rated U.S. carriers. Once you find the right policies for your business needs, you can begin coverage in less than 24 hours.