Poll: 26% of small businesses lack workers' comp coverage
Twenty-six percent of small businesses don't have workers' comp coverage, according to an Insureon poll, which could leave them open to liability.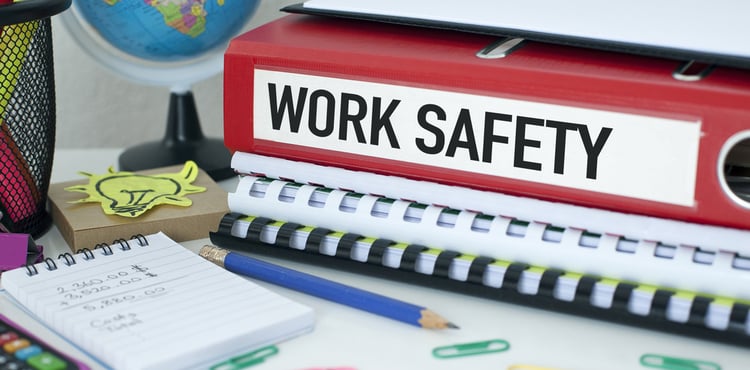 One out of every four small business owners who responded to a recent poll lack basic employee protections provided by workers' compensation insurance, and many employers are unaware of the unique workers' comp requirements in their state.
Of the more than 900 business owners with employees who responded to the joint poll by Insureon and online small business directory Manta, 26% reported they do not have workers' comp insurance, and 30% of respondents admitted they are not sure if they are required to provide coverage for their staff.
Survey highlights:
24% of businesses with at least one employee have employees that work in a state other than where the business is located.
When asked if the state where the remote employees are based requires workers' comp coverage:
74% said yes
7% said no
19% said they didn't know
70% of small businesses purchase separate workers' comp policies for out-of-state workers.
The poll margin of error is +/- 2.06 percentage points.
Workers' compensation protects employees from costly medical expenses
There were almost 3 million nonfatal injuries and illnesses at private employers in the United States in 2016, according to the Bureau of Labor Statistics. If an employee is injured or becomes ill on the job, workers' compensation insurance can pay for expenses such as:
Medical bills
Rehabilitation costs
Partial lost wages
Without this key policy, employees might have to foot the bill on their own, since most health insurance plans exclude coverage for work-related illnesses and injuries.
Workers' comp laws vary from state to state
Whether or not a business owner is required to purchase workers' comp depends on which state the business and the employee are based in. More than two-thirds of states require employers to purchase workers' comp if they have even one employee. However, there are 14 states with less stringent requirements. For example, Virginia requires business owners to purchase coverage once they have at least two employees. In Alabama, coverage isn't required until businesses employ five or more workers. Texas and South Dakota don't require workers' comp coverage at all.
According to the poll, 19% of business owners said they weren't sure if they needed workers' comp insurance for employees who worked in another state. These businesses face a serious risk. Failure to purchase workers' comp can result in penalties ranging from fines to criminal charges, such as:
In Illinois, a business owner can be fined $500 for every day an employee goes without workers' comp coverage.
New York business owners with fewer than five employees could be charged up to $5,000 a day for not providing workers' comp insurance.
Business owners in California could face jail time for not abiding by workers' comp laws.
Even when it's not required, business owners may want to consider purchasing workers' comp insurance. Not only can it help pay for medical bills and missed wages, but workers could file a compensation claim if they think they have a genuine case and their employer refuses to pay benefits.
Business owners should consider consulting a licensed insurance agent to discuss specific requirements and options for their location. Visit Insureon's state guidelines for workers' comp for more information.
Compare quotes from trusted carriers with Insureon
Complete Insureon's easy online application today to compare quotes for small business insurance from top-rated U.S. carriers. Once you find the right policy for your business, you can begin coverage in less than 24 hours.