Do small businesses need employment practices liability insurance (EPLI)?
Employment discrimination lawsuits are among the most expensive to settle. Your small business may benefit from EPLI in order to mitigate potential risks related to employment practices.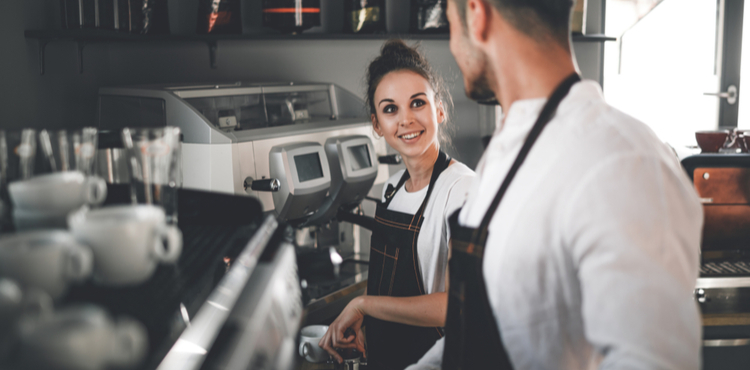 EPLI is a type of small business insurance that helps you pay for lawsuits related to workplace discrimination and harassment.
The United States has several federal laws that make it illegal for employers to treat prospective, current, and former employees differently based on their sex, color, race, ethnicity, age, religion, or disability.
Most of these laws technically only apply to businesses with 15 or more employees. The Equal Employment Opportunity Commission (EEOC) may not be able to intervene when microbusinesses are involved, but employees still have the right to sue your business for discrimination and harassment issues on their own. Additionally, most states have their own employment laws, some of which apply to smaller businesses.
Employment lawsuits are often among the most expensive disputes to settle and litigate. In wrongful termination cases, for example, former workers can sue for back pay – their whole salary – and there is no cap on these damages.
Below, we take a closer look at the types of businesses that may benefit from employment practices liability insurance.
Why do small business need EPLI?
To be clear, any business can be sued for workplace discrimination and harassment allegations. You've read about some risk mitigation techniques in earlier posts such as "The small business guide to avoiding discrimination and harassment in the workplace," but sometimes conflicts slip through the cracks.
According to the Conflict Solutions Center, a California-based nonprofit that specializes in workplace mediation services, managers and supervisors spend 30 to 40% of their time dealing with workplace conflicts. Sure, you can prevent hiring and firing discrimination by following EEOC guidelines. And you can intervene when you're notified that an employee is harassing another employee. But what if:
Communication breaks down and you remain unaware of the conflict?
A supervisor is harassing an employee, making it difficult for the victim to report the issue?
Despite your risk management strategies, an employee feels she was passed up for a promotion for discriminatory reasons?
The Conflict Solutions Center notes that the average cost to litigate an employment practices claim is $160,000. That doesn't include settlement or judgment costs. The average amount of punitive damages awarded in employment cases? $2.7 million.
You can start to see why employment practices liability insurance may be worth your while.
Still, EPLI may not be right for all small businesses. For example, it doesn't make sense for business owners to carry EPLI if they don't have any employees. And microbusinesses with only one or two employees can probably hold off on coverage.
Additionally, your industry may have some bearing on whether or not EPLI is right for you.
Which industries face the most workplace discrimination claims?
The EEOC routinely collects data about employment, charge frequency, and litigation statistics. Their report "Characteristics of private sector employment [PDF]" uses charge receipts from 2002 to examine discrimination allegations based on industry. Below is a list of the top five industries for various discrimination charges:
Race-based charges
Transportation services
Auto repair, services, and parking
Membership organizations
Gender-based charges
Automotive dealers and service stations
Personal services
Transportation services
Agricultural production (crops)
Nationality-based charges
Auto repair, services, and parking
Apparel and other textile products
Personal services
Transportation services
General building contractors
Age-based charges
Motion pictures
Communication
Personal services
Miscellaneous manufacturing industries
Automotive dealers and service stations
Disability-based charges
Miscellaneous manufacturing industries
Transportation services
Personal services
Automotive dealers and service stations
Local and interurban passenger transit
You'll notice that some industries come up more than others. Considering the term came up in all five categories, "personal service" business owners are probably wondering how the study defines the industry. Basically, if you offer laundry services or own a dry cleaning shop, portrait studio, or beauty shop, you're part of the "personal service" landscape.
If you want to talk to a small business insurance expert about your need for EPLI, give an Insureon agent a call. In the meantime, you can learn more about employment issues and risk management by checking out "Small business owners and employee rights."
Compare quotes from trusted carriers with Insureon
Complete Insureon's easy online application today to compare insurance quotes from top-rated U.S. carriers. Once you find the right policy for your small business, you can begin coverage in less than 24 hours.