Celebrating your business on Small Business Saturday
Congratulations to all the small business owners who follow their dreams and are a major driving force for our nation's economy.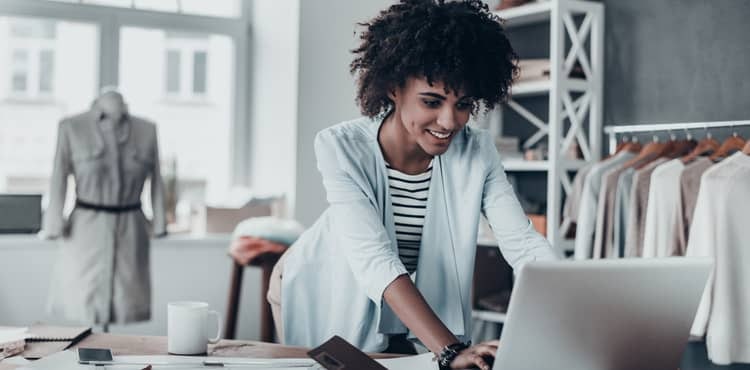 On Small Business Saturday, we at Insureon send our best wishes and sincere thanks for all that you do for our country and our local communities. We're honored to provide you with the insurance you need to protect your business.
Since we began selling insurance online a decade ago, our sole focus has been serving small businesses. And we did not slow down during these challenging times. In a year in which the pandemic has disrupted all of our lives, we worked hard to make sure we were always available for businesses like yours that have shown up for us, our communities, and our families.
As the #1 online insurance marketplace for small businesses, we currently support more than 90,000 customers, providing everything from commercial general liability insurance to workers' compensation to errors and omissions insurance.
Insureon has helped nearly 500,000 businesses throughout our history. We're proud to provide peace of mind while you follow your entrepreneurial passions.
We also admire what you do for the communities you serve. Studies show that 67 cents of every dollar spent at a small business stays local. More than that, small businesses account for approximately two-thirds of new jobs. Your dedication inspires us and that's why we work so hard for you.
We're proud to support you, as you support our local communities nationwide. We employ licensed agents in all 50 states who understand the unique needs of small businesses and have experience across a wide range of industries. We're here to make your decisions easier.
67% of small business income goes back into local communities
65% of new jobs were created by small businesses
44% of the national GDP comes from small businesses
Let's celebrate this Small Business Saturday together. Entrepreneurs across this country like you have the toughest job there is, but your efforts add up to 44% of U.S. economic activity, account for 99.7% of firms with paid employees, and provide one-third of the country's export value. That commercial power is awe-inspiring and Insureon's singular mission is to keep your business protected.
If you're in need of insurance today, please start here. It's a simple process and we'd love to hear from you.
Dan Kazan, CEO, Insureon
Dan oversees all strategic and operational aspects of Insureon's business. Throughout his career, Dan has helped transform and grow companies in a wide range of industries, including financial technology, media, marketing, and information services. Before joining Insureon, he served as CEO and member of the board of directors of Rewards Network and Tribune Media Services (now known as Gracenote, a Nielsen company). View LinkedIn