3 liability issues for mental health practitioners using telehealth technology
Mental health professionals who meet with their clients remotely face unique challenges, including ensuring a secure and private internet connection and making sure they adhere to state regulations. Learn how to overcome these challenges and prevent malpractice suits.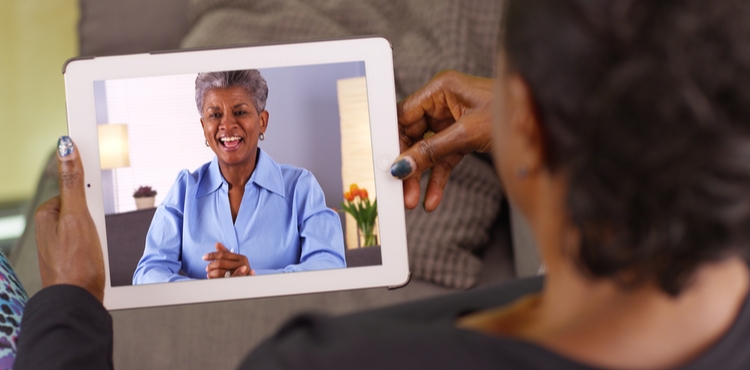 Telehealth – the practice of using video conferencing to offer counseling to patients – has taken off over the last few years. In many ways, teleconferencing technology seems like it would be a perfect fit for mental health practitioners. By using an online video conferencing program, you can meet with clients anywhere in the country.
But this new technology isn't without its risks. When you expand your practice to include this digital service, you'll see an increased exposure to three liabilities:
HIPAA and HITECH violations
Violations of state licensing laws
Failing to meet standards for best practices
Why are these liabilities so important? Lawsuits and HIPAA violations could lead to exorbitant fines and legal costs. While malpractice insurance can pay for professional liability lawsuits, it's best to prevent a dispute or HIPAA violation from occurring in the first place.
In this article, we'll look at each of these liabilities and what you can do to limit your risks.
HIPAA compliance and telehealth therapy
Telehealth is sometimes referred to as Skype therapy, which is a bit of a misnomer because you can't actually use Skype's video conferencing software – it doesn't meet HIPAA requirements.
According to HIPAA and HITECH, the two data security laws that govern how you store and transmit patient data, telehealth software must keep patient data encrypted. Many common video-call programs, including Skype and FaceTime, fail to meet this requirement.
So, what software can you use for telehealth? Many mental health professionals use VSee or pay for secure video conferencing software that will allow them to be HIPAA-compliant.
You'll need to have the company that runs your video conferencing service sign a business associate agreement that lists their HIPAA duties. You're probably familiar with BA agreements because they're standard practice any time you hire a third party that has access to HIPAA-protected data.
State licensing laws and interstate telehealth practice
Each state has its own licensing laws for mental health professionals. To make sure you're in compliance, review your state licensing laws in detail. Let's go over two of the common problems that come up with telehealth practices:
You probably won't be allowed to counsel patients in states where you don't have a license.
While telehealth theoretically means you could counsel anyone in the country, many states don't allow you to practice in their state if you're not licensed to do so. The APA points out that some states will allow you to work temporarily without a license – usually 10 to 30 days.
You may need written and / or verbal consent from your client.
Some states – California and Kentucky – require mental health professionals to receive verbal or written consent from their patients and inform them about the benefits, risks, and limitations of telehealth counseling.
Best practices to avoid technology issues and communication problems
Let's not forget about all the technical problems you could have with software and the difficulties that come with communicating in an online medium.
Here are a few common technical pitfalls that can occur during telehealth counseling and how they affect your malpractice liability:
Spotty connections. Nothing is more frustrating than a lost connection, but lag and dropped connections can be extremely disruptive. If you recognize that a connection is becoming weak, hold off on going into deeper discussions.
Miscommunications. We've all been the victims and perpetrators of miscommunication online. We simply communicate better in person when we can see each other's gestures and body language. Miscommunications can lead to misdiagnoses.
Questions about billing. If your client's connection drops the call, can you bill the client for the time you sit waiting to reconnect? This type of problem demonstrates a technical glitch that can lead to complications.
Emergency contact information. Say you're counseling someone in Florida, but your practice is in Georgia. What would you do if you thought your patient was in danger? Make sure you have emergency contact information. If there is an issue, you should have someone in the area you can reach out to.
You might not think that these glitches and miscommunications represent a significant portion of your professional liability. If you fail to diagnose a patient because of a miscommunication or you don't have contact information that will allow you to help a patient who is in danger, you could be sued in a malpractice lawsuit.
If you have any questions about your malpractice insurance, don't hesitate to talk with one of Insureon's agents specializing in mental health practitioner liability.
Compare quotes from trusted carriers with Insureon
Complete Insureon's easy online application today to compare quotes for professional liability and other kinds of insurance from top-rated U.S. carriers. Once you find the right policy, you can begin coverage in less than 24 hours.