Liability issues for therapists who offer distance therapy
With the adaptation of new technology, therapists are able to offer services to their patients at a distance. If you offer distance therapy, here's what you need to know about professional liability.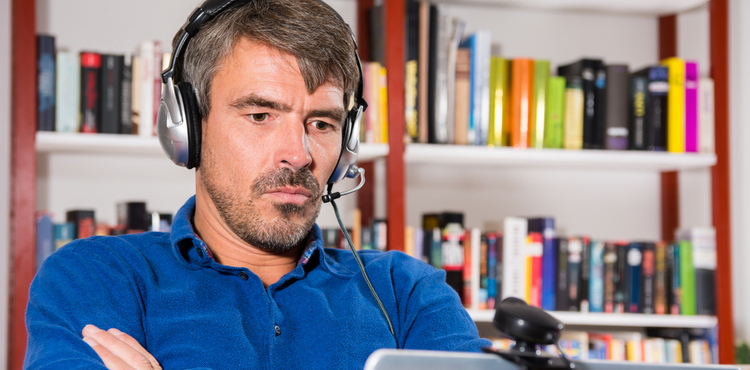 Email, videoconferencing, and other developing technologies make it easier for therapists and other mental health professionals to remotely treat clients who would otherwise be unreachable, such as a soldier stationed overseas, a person with a disability or illness that makes it difficult to travel, or someone living in a rural area without reliable access to transportation.
The U.S. Health and Human Services Health Resources and Services Administrations estimate that about 80 million Americans live in an area where professional mental health services are not readily available.
Combine this fact with the new ACA mental health benefits requirements and our society's general trend toward electronic communication, and it should come as no surprise that the number of therapists who offer distance therapy is on the rise. Unfortunately, so are their liability exposures.
Before your mental health practice adds distance therapy, consider the following:
You may not be licensed to practice across state lines
It's not called distance therapy for nothing! While this arrangement opens the door to new patients, be aware that most state licensing laws do not allow out-of-state therapists to offer treatment.
New technology can pose risks to patient confidentiality
No mental health professional wants to violate HIPAA regulations, but sometimes accidents happen, especially when you're working with new, unfamiliar technology. Something as simple as sending an email through an unsecured email platform violates HIPAA policy. HealthIT.gov recommends that mental health professionals fully understand any technology platform or device before they use it. For more guidance on the use of mobile devices, visit the "Know the risks" website.
New technologies have their limits
While email, phones, and video-chat software offer certain undeniable benefits, it's important to realize that they all have limitations. Email, for example, might be a quick and easy way to communicate, but it doesn't offer the benefit of non-verbal cues when working with a client. Any time there is the potential for communication to break down, there is also the potential for your client to be unhappy with – or even injured by – your services.
The bottom line is this: Distance therapy increases your risk for malpractice / professional liability claims and lawsuits – whether it's because you've accidentally violated compliance laws or HIPAA regulations, or because you failed to meet a client's expectations.
For more information about HIPPA and professional liability, check out our blog post, "Pharmacist found liable for $1.44 million in HIPAA professional liability case."
Compare therapist insurance quotes from top U.S. carriers
Telepractice and professional liability risk: Tips for therapists and other mental health professionals
Because it is still a fairly new practice, the laws regarding distance therapy – also known as telepractice, telepyschology, and telehealth services – are still being developed. Until recently, there weren't even many professional guidelines on the subject. The American Psychological Association (APA) just adopted its Guidelines for the Practice of Telepsychology in July of last year.
And while professional guidelines are always a great resource, they do not (and could not) specifically address the nuances of your local laws. With that in mind, the APA recommends that mental health professionals stay up to date on the latest information by:
Checking your state legislature often
You can do this by logging on to your state's website and checking for new state telehealth laws and regulations. If there are no such laws, the APA recommends that you check for a board policy statement regarding telepractice. As of 2012, three states (California, Vermont, and Kentucky) had laws in place regarding telepractice, outlining rules that mental health professionals must follow.
Check with your state licensing board
They may have already issued policies regarding telepractice. As of 2012, Florida, Massachusetts, North Carolina, Texas, Virginia, and Wisconsin already had such policies in place. Visit the ASPPB webpage to find the contact information for your state's board.
Speak to your insurance agent
You'll need to make sure that your malpractice insurance covers telepractice. Be aware that your policy may cover in-state telepractice, out-of-state telepractice, both, or neither.
Compare quotes from trusted carriers with Insureon
Complete Insureon's easy online application today to compare insurance quotes from top-rated U.S. carriers. Once you find the right policy for your small business, you can begin coverage in less than 24 hours.