5 Twitter accounts architects should follow
From words of wisdom to award-winning designs, Twitter is full of inspiration for architects. Discover which architecture accounts produce the best, most authoritative content in the industry and learn to avoid social media lawsuits.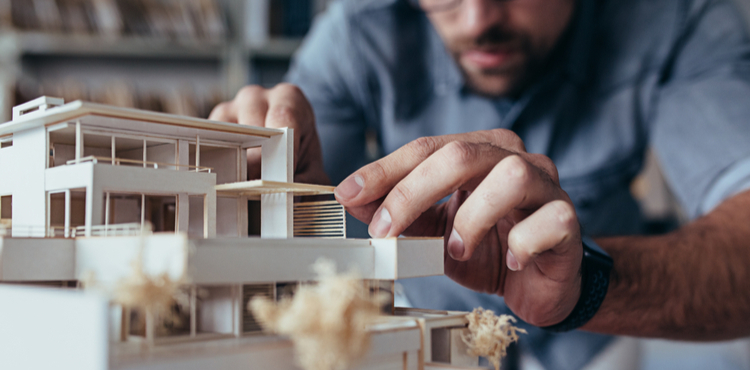 With over 200 million active users on Twitter, choosing which feeds to follow is like trying to hear a whistle in a windstorm. There are a lot of voices vying for your attention. How can you know which ones are worth listening to?
Here's the thing about Twitter: it may be overwhelming, but it also hosts a world of ideas that may be valuable to your firm. Here are our suggestions on where to start.
Let's start with a no-brainer. The American Institute of Architects is the leading professional membership association for licensed architects. Its Twitter feed is full of convention reminders, contest announcements, and commentary on hot industry topics.
ArchDaily is an online resource for architects looking for latest news on project, products, events, and competition. But the coolest part about ArchDaily may be its global reach. Get inspiration from around the world with project photos and architect spotlights.
Socially active architects and designers can make an impact on underserved populations by following Public Architecture's feed. The organization runs the 1+ program, which challenges firms of all sizes to pledge 1% or more of their time to pro bono service.
In addition to reading articles on architecture as a tool for social gain, you can also get alerts for potential pro bono projects.
Bob Borson's Life of an Architect blog is another great resource for the newly licensed. Sure, Borson gives you advice that can help propel you in your career, but he delivers them in such an engaging way that you may end up being a follower for life.
Being an architect requires meticulous attention to detail, and so does running your own business. Unfortunately, you were only trained in one of those arenas.
Enoch Sears, the man behind the Business of Architecture website, wants to help architects learn the ropes by offering free resources, including articles and podcasts on how to manage your firm's reputation. You can also pick up a free copy of his eBook "Social media for architects."
The Twittersphere and insurance
Just because Twitter has a lot to offer doesn't mean you should jump headfirst into the fray. Social media invites a certain amount of cantankerous behavior, and it's easy to get caught up in a war of tweets that ultimately damages your business. Post the wrong thing, and you could end up facing accusations of libel, copyright infringement, or misappropriation.
General liability insurance is your architecture firm's defense against these and other types of advertising injury allegations. Make sure your architect general liability policy has enough coverage before you blast off into the Twittersphere.
Compare quotes from trusted carriers with Insureon
Complete Insureon's easy online application today to compare quotes for general liability and other kinds of business insurance from top-rated U.S. carriers. Once you find the right policy, you can begin coverage in less than 24 hours.