The IT consultant's guide to projecting deadlines for clients
Knowing how to make and communicate deadlines with clients is essential for IT consultants. If something goes wrong, it pays to have IT consultant insurance.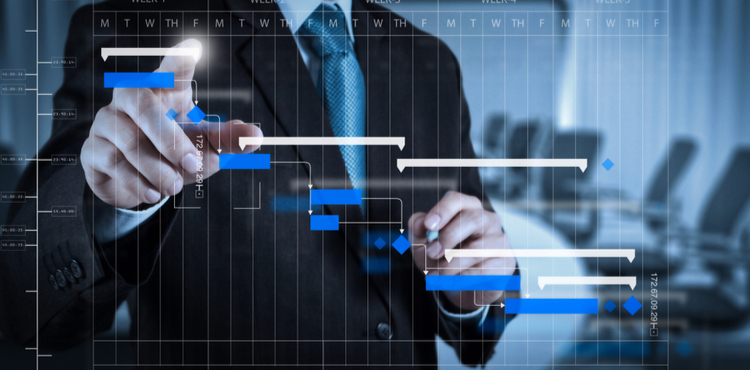 Predicting the future isn't easy, so how can you – an IT professional – master what mystics, seers, and sages have tried to divine for centuries? What's the secret to projecting an accurate deadline?
The answer may be easier than you think. Sally Abbey, project-management expert and owner of Abbey Consulting, offers workable advice for the deadline-challenged among us.
Make realistic deadlines from the get-go
Abbey suggests that IT consultants do three things at the outset of any project negotiations:
Ask your client about their timeframe and ideal final date.
Consider your own workload.
Based on the above, be honest with the client about your working hours, other projects, and note that you'll offer a realistic deadline in your final proposal.
"Be open to negotiating your suggested deadline so that you and the client can fix a date that works for you both," Abbey says.
In other words, give yourself a little wiggle room for what you consider realistic.
Helpful hint: "Your best bet: don't promise something you can't deliver," Abbey says.
Manage client expectations when they want something NOW
Your client wants something ASAP. You're not sure if you can do it, but you don't want to say no. What do you do?
"If you suggest a deadline and your client insists on a timeframe that is too tight for you, try breaking down the project into smaller parts," Abbey says. "Suggest that you can complete one portion of the project (call it Phase I) in the ASAP timeframe but you need more time to complete Phase II."
The key is to ask your client what the most important part of the project is and see if that can be completed as Phase I, Abbey advises.
Helpful hint: "Always ask your client to define 'ASAP,'" Abbey says. "You might think the client means tomorrow, but they really mean in a week or literally as quickly as you can finish, which puts the deadline ball back in your court."
Coax deadlines from subcontractors with careful monitoring
Hiring subcontractors can save you time, but it also removes your control of the project. You need to know what subcontractors are capable of and how they fit into the larger picture.
"Ask as many questions of them as you need to in order to understand their workload, and then you will be better able to gauge if the timeline they have presented to you is realistic," Abbey says. "Don't be afraid to push if you don't agree – remember that they are working for you and must meet your needs."
Still, it's a good idea to build a bit of extra time into your schedule just in case a subcontractor doesn't hit their mark, she says. The client won't be sympathetic if you are having subcontractor problems.
Helpful hint: At the end of the day, make sure to:
Check in early and often with subcontractors.
Maintain an open dialogue so they can be honest with you if something goes awry.
Also, if you don't do it already, implement effective subcontractor agreements.
Update a client when the deadline changes
The same method you use for subcontractors can work with your clients, too. Frequent, transparent updates build trust and confidence, and they help you stay on a client's good side (see "6 client communication tips from top business consultants").
If factors on your end change and threaten to push the deadline back, Abbey suggests the following steps:
Stop working and figure out a solution right away.
Shift internal deadlines so your final deliverable date remains fixed.
If that's not possible, go to your client with a brief synopsis.
Offer something to your client in return for this change.
Depending on the problem, a small extra service at no cost or a small discount off your fee may suffice.
Helpful hint: "Never sit on this type of change until the last minute," Abbey says. "Go to your client as quickly as possible with solutions."
Deadline management is risk management
If you and the client set a specific date in your agreement, failing to meet a deadline can be considered a breach of contract. Depending on the project, the client, and your tardiness with the final product, you could be opening yourself up to a lawsuit. Effectively projecting and managing deadlines can significantly reduce this risk.
If you are sued, your last line of defense should be technology errors and omissions insurance. This policy can help you defend against an e&o lawsuit that a client brings against you by paying for attorney fees, court costs, and judgments or settlements.
Keep an open dialogue with all parties and you'll be predicting the future in no time.
Compare quotes from trusted carriers with Insureon
Complete Insureon's easy online application today to compare insurance quotes from top-rated U.S. carriers. Once you find the right policy for your small business, you can begin coverage in less than 24 hours.