What is key man insurance?
Key man insurance might benefit your business if you have personnel who are irreplaceable.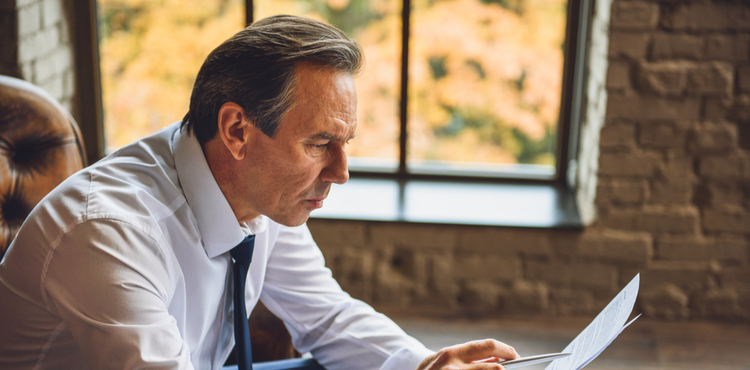 Some businesses depend on the leadership or know-how of certain individuals. Key man insurance is designed for a business that wants protection against losing a crucial member of its team.
This insurance policy is essentially a life insurance policy that small businesses buy to cover the loss that results when an irreplaceable member of the company dies.
Key man insurance covers:
Losses from the death of the insured party
Lost revenue and other damages if the insured party is unable to work due to illness or another covered claim
Key man insurance is one of the less common small business insurance policies. However, it can be crucial for companies whose operations rely on specific employees.
What businesses need key man insurance?
Not every business needs a life insurance policy to protect its founder, CEO, or specialist personnel. Here are a few examples where this insurance is useful:
The founder of your microbrewery is an inextricable part of the business. He's worked for years as a beer distributor and knows every liquor store and bar owner in the area. Plus, he's an expert in beer brewing. Without him, the company would be at a loss. As a board member, you might suggest that your business take out a life insurance policy on the founder. This will help ensure that the company can continue with or without him.
You work at a hybrid car R&D company. The head of the company's research department has been studying hybrid drivetrains for 30 years and is considered a leader in the field. If she became ill or passed away, the company would lose one of its biggest assets. Key man insurance could be the factor that allows your company to keep moving despite that loss.
For companies that have personnel who are irreplaceable because their loss would make it extremely difficult for the business to continue, a key person insurance policy offers important protection.
Does my small business need key person insurance?
Key man insurance is a specialty policy. It might make sense for your small business, or it might not. It depends on the type of business and the personnel you work with. As you think about this coverage, it's important to understand what it does and does not cover.
Key man insurance only covers your losses when the person named in the policy dies or becomes ill. It won't cover other situations that cause your business to slow down or suddenly lose sources of revenue. However, other small business insurance policies can cover these losses:
Business interruption insurance, often included with commercial property insurance, covers lost revenue when your property is damaged or destroyed by a covered property event. If you have to shut down your office for repairs, this policy can cover the revenue you lose while the business can't function at its normal capacity. This coverage can also insure your supply chain. If a storm knocks out one of your suppliers and your business is temporarily forced to shut down, you'll be covered – even if the storm did not directly affect your business.
Worker's compensation insurance covers the wages and medical benefits you owe to employees who are hurt on the job. This coverage is particularly important for small businesses. If an employee suffers a back injury and can't work for a month, you're legally responsible for paying them a partial salary. That cost may mean you aren't able to hire a temporary replacement for the injured worker. While shorthanded, your business might slow down and become less productive. However, by covering injured employee salaries, workers' comp frees up your budget so you can hire outside help and operate at full capacity.
Compare quotes from trusted carriers with Insureon
Complete Insureon's easy online application today to compare insurance quotes from top-rated U.S. carriers. Once you find the right policy for your small business, you can begin coverage in less than 24 hours.