83% of small business owners optimistic about new tax bill
An Insureon poll conducted with Manta surveyed 2,700 small business owners to learn if they support the new tax bill and how they expect their business to be impacted.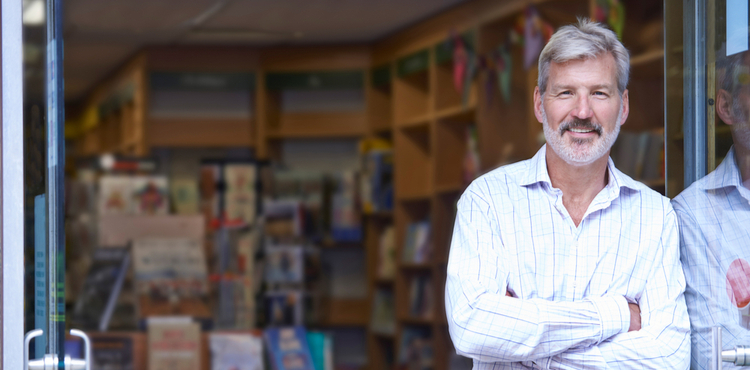 The majority of small business owners believe the tax bill passed by Congress in December 2017 will have a positive impact on their business, according to a recent poll. One potential source for the positive response is the 20% net business income deduction that will benefit most small businesses.
The Insureon poll conducted with Manta, a leading online small business directory, surveyed 2,700 small business owners to learn if they support the new tax bill, and what impact they anticipate the bill will have on their business. Business owners were also asked if they plan to make changes to their small business insurance based on their growth or downsizing expectations.
Eighty percent of small business owners support the new bill, and 83% expect the tax plan will have a positive impact on their business. Thirty-eight percent of those with an optimistic view of the bill plan to hire employees and make other steps toward business growth.
Survey highlights
Of the 83% of small business owners who expect the tax plan to have a positive impact:
38% will hire additional employees.
28% plan to invest in new technology or research and development.
26% plan to offer new services.
21% will expand an existing space or open a new location.
13% plan to give bonuses.
10% will provide new employee benefits, such as healthcare, retirement plans, etc.
4% plan to update their automotive fleet.
Of the 17% of small business owners who anticipate a negative impact:
61% will tighten their budget.
22% plan to downsize their workforce.
18% will cut employee benefits.
6% will reduce employee wages.
3% plan to relocate or downsize to a smaller space.
When asked about their small business insurance plans based on their expectations for 2018:
56% said they won't make any changes to their current level of coverage.
32% aren't sure.
12% plan on changing their coverage.
The poll margin of error is +/- 2.43 percentage points.
Small businesses stand to save with new pass-through deduction
Under the new tax law, 20% of a pass-through business's net income can be deducted from taxes. That is good news for most business owners, considering 95% of businesses are pass-throughs, according to the Brookings Institution, a nonprofit public policy and research organization. A pass-through business structure means the owner is subject to income tax, not the business.
According to American Express, the average income for small business owners is $75,970, which means the majority of small businesses will be able to take the full deduction. However, the deduction lessens as income rises. For example, an individual business owner earning more than $157,500 will still be able to deduct a portion of net business income, but not the full 20%.
The poll shows that many plan to invest the extra money back into their business. Of the 17% of small business owners who think the new tax law will have a negative impact on their business, 61% plan to tighten their budget. In both cases, these changes should prompt business owners to reevaluate their insurance needs.
As small businesses grow or shrink, their insurance needs change
As businesses change, insurance needs often do, too. While small businesses benefit from general liability insurance no matter their industry or business size, the need for other coverage varies based on size, operations, services, and more.
For example:
Small business owners who are downsizing should also reevaluate their coverage. For example, if a business reduces its workforce, the workers' comp policy should be updated with the new number of employees on staff.
Compare quotes from trusted carriers with Insureon
Complete Insureon's easy online application today to compare insurance quotes from top-rated U.S. carriers. Once you find the right policy for your small business, you can begin coverage in less than 24 hours.