Small business spotlight: Prepping for tax season with inDinero
Jessica Mah is CEO and product architect at inDinero. inDinero offers accounting software and service that provides the financial tools and data to help entrepreneurs grow their innovative ideas into successful businesses.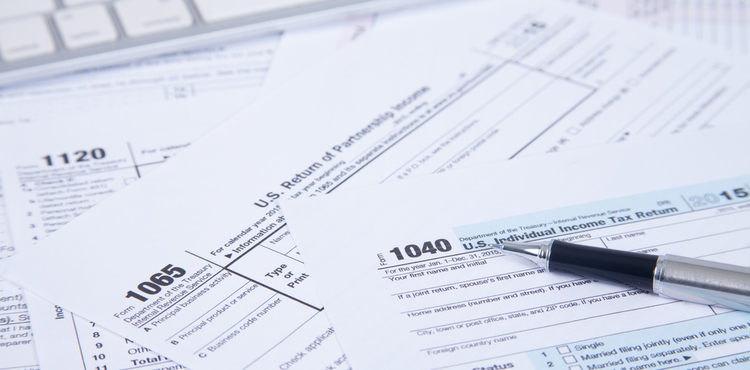 We talked with Jessica Mah about inDinero's time-saving accounting services and its approach to making life easier for busy entrepreneurs. Learn how small business owners can save time – and prevent headaches – during tax season.
Tell us a bit about yourself. What's your background?
I've always been an entrepreneur, as far back as grade school when I was selling sketches on the playground; it's who I am, it's in my blood. I started my first internet business at 11 and founded inDinero at 19 out of my dorm room. I'm originally from New York, but moved west to the California Bay Area for college, and San Francisco is where I call home now.
When did inDinero get its start?
inDinero launched in 2010 and our staff of virtual CFO-level accountants and client strategists provides Fortune 500 level accounting and tax services to small businesses with 0 to 100 employees – no one else does this. Our secret sauce combination of automation software and services is unmatched in the small-business community that just wants to focus on their core business and doesn't want to hassle with accounting.
Where did you recognize the need for these services?
I personally needed a company like inDinero to help me run other businesses of mine over the years; there's always been a gap in the market for what inDinero takes care of for the growing small business.
Our typical client is a startup or small business poised for growth that we can advise on all kinds of business strategies and get them started off to a strategic accounting and tax journey.
What sets you apart from companies with a similar mission?
No one has taken on accounting and taxes for small business in the way we have. No one backs up the level of strategic accounting counsel we provide with accounting software that relentlessly automates away busy work. Our focus is for our accounting services to help our customers make more money faster, not to simply achieve 'compliance.'
Are there disadvantages to inDinero's model?
We ourselves are a growing small business, so we'll have our hiccups as we completely revolutionize the accounting and tax service industry. But once we've built mutual trust with a customer, they realize why they chose inDinero – beautiful software to manage your accounting and business combined with your own virtual accounting army.
What common struggles do small businesses face while dealing with taxes?
Procrastination. But small businesses don't procrastinate on getting their tax info compiled and submitted because they are lazy; there are just so many other competing priorities (e.g., sales, marketing, and building their product).
Do small business owners benefit from doing their own taxes?
Not really, unless they just want to be a one-person, do-everything business. Knowing each year's tax codes, at the strategic level, is no small feat and it's only one of the items we take off an owner's plate.
How would you convince a small business owner to outsource accounting?
Our best sales people end up being our own customers – they can't help but sing our praises to their CEO friends and network. The value of having so many great minds dedicated to your account is easily understood from one business owner to another.
How does inDinero handle its own taxes?
We absolutely do our own taxes and accounting; it's a no-brainer to leverage our own expertise.
3 tips from inDinero on prepping for tax season
Maximize your time management. Carefully weigh the demands on your time and determine if you can dedicate the attention needed to handle your business's finances.
Find a savvy tax professional. You need someone that can do more than just keep your business compliant. Just about anyone can file your taxes, but it takes a true seasoned professional to help you make smart decisions for your business.
Plan for future growth. What might suffice to keep you compliant today will be far too little support once you've grown tenfold, you've incorporated, or you've gone from angel to venture funding. You don't want to put Band-Aids on your accounting, so account for accounting growth!
Compare quotes from trusted carriers with Insureon