Small business spotlight: Crowdfunding with Zest Tea
Zest Tea offers quality teas that have been enriched with antioxidants and caffeine to provide an extra boost of energy. We talked with co-founder James Fayal about the development of Zest Tea and the decision to use crowdfunding to launch the business.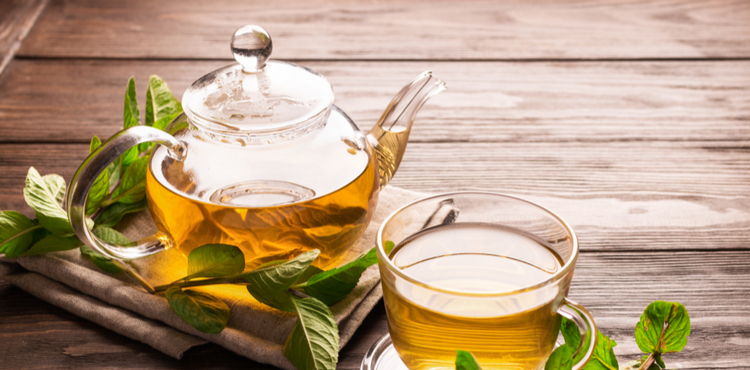 James Fayal is co-founder of Zest Tea. In this interview, he discusses his startup and how other small business owners can use crowdsourced funding to build their business.
Please share some details about yourself. What's your background?
I graduated from the University of Maryland in 2012 with a degree in finance and joined the Venture for America (VFA) program immediately out of college. The program is designed to redirect top students from the traditional routes of banking, consulting, and law to work at startups in developing cities. In short, the idea is that a smart recent grad will have a more material impact at a small startup in a city like Philadelphia, Detroit, or New Orleans than they would at an investment bank in New York.
How did you conceptualize Zest Tea?
I was working as an analyst at a venture capital firm and working very long hours. As an avid tea fan, I was drinking four or five cups a day. Once I realized I had many hours of work left, I would switch over to coffee or energy drinks for the boost I needed to power through the rest of the day.
I started looking for a tea-based product to provide the boost I needed, but I couldn't find anything on the market. I realized I wasn't the only tea drinker begrudgingly switching over to coffee, so I set out to design a new line of energizing tea blends myself.
Is there a story behind the business name?
We were looking for a name that expressed liveliness. After trialing a ton of names, we landed on Zest and it stuck.
What sets you apart from tea sellers?
We use premium base teas and enhance them with a natural tea extract, which boosts the caffeine level to be on par with coffee – that's about three times the level of traditional teas. Also, the amino acids in the tea have been shown to boost cognitive function and reduce the jitters and crash commonly associated with caffeinated products.
What made you turn to crowdsourced funding to jump-start your business?
There was a crowdfunding competition hosted by VFA and American Express around the time I was trying to figure out how to finance the company. I realized it was an amazing way to develop an initial base of customers and fund the initial batch at the same time. When you don't have any traction to raise money (and little or no personal savings to rely on), crowdfunding is a no-brainer way to get a company off the ground.
What crowdfunding site did you use?
The competition through VFA and AmEx was in partnership with RocketHub, so we were required to use the platform. There were upsides and downsides. The founder of RocketHub worked directly with us and the other campaigns in the competition. At the same time, the site receives relatively little organic traffic compared to the "big two" (i.e., Kickstarter and Indiegogo), so we had to drive almost all the traffic to the campaign, which makes going viral difficult.
How does RocketHub differ from other mainstream crowdfunding platforms?
RocketHub works almost exactly like the larger players. Unlike Kickstarter, you can keep any funds you raise, which is also a feature of Indiegogo. You post a campaign with rewards and people can fund you. Once you receive the funding at the end of the campaign, you produce the product and send the rewards or product to the funders. Typically, rewards are sent a few months to a year after the campaign ends.
What was confusing or difficult about the process?
I wouldn't say anything was confusing, but you need to be creative. People fund your campaign as much for the story as the product, so you need to create a good video and spend a lot of time developing good copy. I wish we had spent more time before the campaign to spread the word and develop a community, but we were on a rushed schedule.
How did you spread word about your campaign?
We reached out to some press and bloggers, but had relatively little success. Most of the funders came from our direct network. I developed a lead list of 200 or 300 people I knew and reached out to them before and during the campaign. I used every method of communication you can imagine. Emails, phone calls, texts, Facebook messages – you name it. You need to swallow your pride a little because it's awkward asking for money, but it pays off!
What was your goal? How quickly did you hit it?
Our goal was $4,000. Just enough to get a small batch completed. We reached that about two-thirds of the way through the campaign and ended up raising nearly $10,000 total.
How did you fulfill rewards to backers? Any challenges?
We had some written cards for smaller funders, but most of our rewards were versions of the product itself. We also had video calls with some of the larger funders and incorporated their advice into our business plan. I think we could have been more creative for some of the larger rewards, but it worked out at the end of the day.
Were you surprised by the outcome of your campaign or its reception from the public?
Absolutely! I knew the product had legs, but it was immensely gratifying seeing the public validate the concept.
Would you use crowdsourced funding again or recommend it to others? Why?
I would absolutely use crowdfunding again. I've even thought about doing another campaign to launch new products in the future. It is definitely not a quick buck and running the campaign is a full-time job, so take the time commitment into consideration.
That being said, it can help get your company off the ground and give you time to build traction. Most important, crowdfunding can build a base of brand evangelists. The word of mouth created by our initial funders has led to far more revenue in the long run than the $10,000 we originally raised.
What's next for Zest Tea?
We've had a lot of success selling online, but it's time for us to move into retail. We hope to start picking up regional and national chains this year. Also, we should start extending our line of flavors later this year.
Tips from Zest Tea on crowdfunding
Build interest. Spend a couple months before the campaign launches to build interest in the product and company. Start a Facebook page, get your friends, family, and network engaged, and launch the campaign with a party. That way you can get a quick boost of funding right off the bat, which will help drive additional traffic. We didn't pay for any advertising, but reach out to bloggers, press, and any other outlets that you think will give you the time of day.
Spruce up your content. Include a lot of information about the company's background. People want to feel a connection to the company and know what inspired the founders to get started. Develop a quality video and polish the company's story.
Set reasonable goals. Figure out how much you'll need to finance the project. Once you have that number, you can make a judgment call. If you set the bar too high, it may dissuade people from funding, but that also applies to setting the bar too low. Every company is different.
Compare quotes from trusted carriers with Insureon
Complete Insureon's easy online application today to compare quotes for general liability and other kinds of insurance from top-rated U.S. carriers. Once you find the right policy, you can begin coverage in less than 24 hours.