Poll: 63% of small business owners oppose FCC's repeal of net neutrality
63% of small business owners say they don't approve of the FCC's repeal of net neutrality, with 76% saying they're worried the change could give big companies an unfair advantage.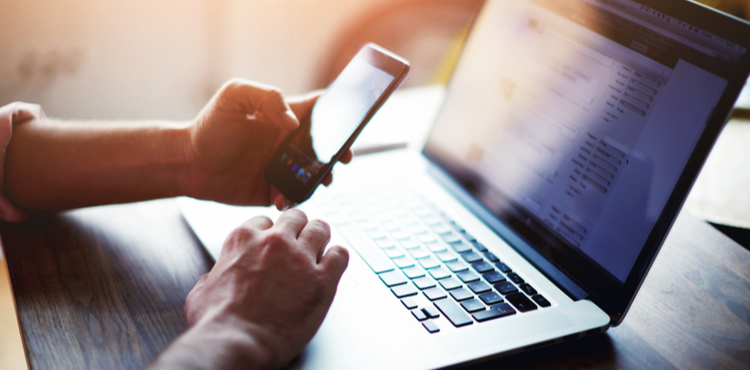 The Federal Communications Commission's 2018 repeal of net neutrality regulations means that internet providers are no longer prohibited from giving preferential treatment to companies willing to pay more for faster service. While many small business owners say they are not familiar with the specifics of the repeal, those who are say they worry about the potential impact on their business.
A recent poll conducted by Insureon in conjunction with small business listings site Manta found that only about half of small business owners are aware of the repeal of net neutrality. However, out of those that know about the policy change, 63% said they do not support the FCC's actions.
Survey highlights include:
48% of small business owners were not aware that the FCC repealed net neutrality.
Of those aware of the repeal, only 37% support it.
76% think the repeal could give big corporations an unfair advantage online.
77% worry that they may not be able to afford to pay higher prices for faster loading times on their website.
The poll margin of error is +/- 1.53 percentage points.
How the loss of net neutrality could impact small businesses
Under the previous net neutrality rules, internet providers were legally required to treat all content equally. Now that net neutrality is no more, internet providers will have the ability to favor businesses willing to pay for faster website load times – essentially taxing businesses if they want a superior online experience for their customers.
Paying more for faster internet speeds shouldn't be an issue for major corporations with deep pockets, such as Amazon or YouTube, but small business owners without the financial resources to pay additional fees could get left behind.
Startups and smaller companies might find their content takes more time to load than established corporations, making it harder to compete. It's not just a matter of who pays more. An internet provider can make a special deal to speed up access to one company and slow down or entirely block another, potentially eliminating competition for the highest bidder. The only condition is that the provider must disclose who it prioritizes and who it slows or blocks. That could explain why 76% of small business owners expressed concern that the end of net neutrality could give an unfair advantage to bigger businesses.
Small businesses that sell products on the web may be hit the hardest by the change in regulations. According to a previous Manta / Insureon poll, 29% of small businesses sell online, with two-thirds selling products on their own website. Given that 43% of respondents in that poll said they experienced a significant increase in revenue once they began selling online, slower website speeds could have a serious impact on their revenue.
Protecting your company's online presence
The end of net neutrality poses a real threat to the revenue of small businesses. But that's not the only danger they face online. Small businesses that sell products on the web face a variety of risks, including cyberattacks and the possibility of a customer being injured by their product.
Business owners who sell products on their own website may want to consider purchasing cyber liability insurance, which can pay for recovery expenses if a cybercriminal obtains sensitive data, such as customer credit cards. This policy can cover costs such as:
Customer notification
Credit monitoring for impacted customers
Legal expenses
Fines
If customers are injured or sickened by a product they purchased on a business's website, product liability insurance can help. This coverage, which is typically included as part of a general liability insurance policy, can pay for customers' medical expenses, as well as court costs if they sue. If business owners want to also sell their products on third-party sites like Amazon, they will probably be required to carry general liability coverage.
There isn't much small business owners can do about the loss of net neutrality, although it looks like the battle over a free and open internet is far from over. However, the right mix of insurance policies can help defend against many of the other online risks their business faces.
Compare quotes from trusted carriers with Insureon
Complete Insureon's easy online application today to compare quotes for small business insurance from top-rated U.S. carriers. Once you find the right policy for your business, you can begin coverage in less than 24 hours.