Productivity apps for business consultants
Small business owners may benefit from these time-saving productivity apps favored by business consultants.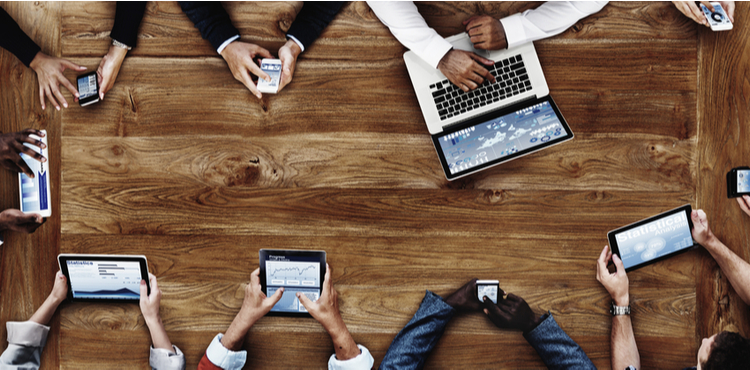 According to The Alternative Board's December 2015 Small Business Pulse Survey, the average business owner works 49 hours per week. That's about 400 extra work hours every year. Unfortunately, most of those business owners also said they spend more of that time managing their business rather than developing strategies that could lead to:
Growth
Increased profitability
Improved morale
Four hundred extra hours and small business owners still struggle to get to the work that could make their businesses stronger? Something is off here. Productivity is too important to the bottom line to let it slide, so let's look at what business consultants in different industries do to make the most of their time.
Productivity apps that help consultants automate
Meet Edgar
When Tammy Cannon, founder of Cannon Social Media, wanted to up her productivity, she turned to Meet Edgar to automate her social media posts. "I can upload my blog posts, interesting articles, social media tips, and anything else I want," she says. "I then schedule when these items get released to my social media accounts and Meet Edgar does the rest for me."
LeadPages
Cannon also swears by LeadPages for simplifying lead generation. The app lets her collect email addresses while simultaneously adding them to her MailChimp lists. "Before LeadPages, I would get an email that someone signed up on my website, and then I would have to copy and paste the email into MailChimp, and then send them the free download they opted in for," says Cannon. "A major time-consuming task!"
Pro tip: Take a look at your workflow to identify your most routine tasks. Chances are someone has made an app to automate the process.
Productivity apps that help business consultants collaborate and organize
Slack
It may take teamwork to make the dream work, but collaboration gets tricky when you're in one place and your client is in another. That's when you may need productivity apps to help you stay in touch.
Slack is a communication app that provides real-time messaging, archiving, and search. Debra Thompson, CEO of TAB Boston, swears by Slack because it "solves the problem of endless copied emails and replaces time-killing status update meetings." She adds, "It would benefit companies to implement this kind of support for their teams, not just for productivity, but for bottom-line profitability."
Asana
Asana specializes in streamlining workflow for teams. However, productivity blogger Paul Minors uses it to manage his personal workflow, too. He says Asana is where he organizes projects and prioritizes tasks. Moreover, Minors likes that Asana syncs easily with his calendar app so he has all of his tasks in one place.
Pro tip: When you're in the market for a project management app, Minors suggests you evaluate your options based on the app's…
Design. You're more likely to adopt a new app if it's visually appealing.
Speed and reliability. No matter how nice an app looks, it won't help your productivity if it doesn't perform well.
Adaptability. See if the app actually adds value to your processes. If it complicates your workflow, it's no good for you.
Productivity app that helps consultants track time
Harvest
"The best productivity apps allow for some sort of analysis to help you improve time management," says Max Cron, a consultant with Point Above Consulting. "Otherwise, it won't force or even help to motivate people who are wasting time."
That's why Cron's favorite app is Harvest. He says Harvest is a "time-tracking extension for browsers that allows you to divide your clients and tasks and track time spent on each." After a week, month, or year, you can analyze where you spent your time and readjust as needed.
Pro tip: Accountability is essential when it comes to improving time management. So the first step may be measurement and the second analysis, but the third is making sure you respond to the new information.
Compare quotes from trusted carriers with Insureon
Complete Insureon's easy online application today to compare insurance quotes from top-rated U.S. carriers. Once you find the right policy for your small business, you can begin coverage in less than 24 hours.