Peak Clean Energy: Helping communities go green
The two coworkers-turned-business-partners who founded Peak Clean Energy talk about the surprises of business ownership, protecting their business from risk, and more.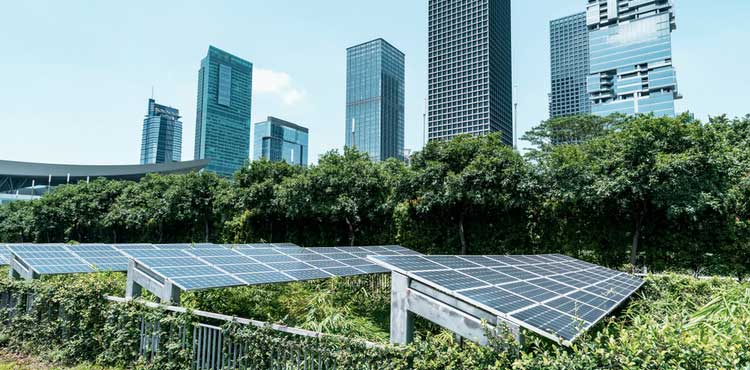 Ilan Caplan and Chris McCall have a combined 35 years of experience in the clean energy industry. The two co-founded Peak Clean Energy in Louisville, Colorado, in 2017 to channel their financial and technical expertise toward helping a variety of community stakeholders and businesses, including landowners, municipalities, and commercial and industrial consumers.
We recently chatted with Ilan to learn more about Peak Clean Energy, what he loves most about what he does, and how he protects his business against risk.
What exactly does Peak Clean Energy do?
We develop utility-scale wind projects in targeted markets in the United States. Essentially, we put the deals together, which includes leasing land, obtaining permits, conducting environmental studies, obtaining the transmission for the power rights, and finding a buyer for the electricity. These are large infrastructure projects so they take anywhere from three to five years to develop, so there's a lot of logistics and planning. We just closed on our first project in March, which was earlier than anticipated, so things are off to a good start.
What do you love most about what you do?
Primarily, the team. We previously worked together and felt that we could provide quality projects for the industry. This was a good opportunity for us to come back and build on that prior experience.
What's been your biggest surprise of owning your own business?
The biggest surprise is the highs and lows within the company are much more personal since we are partners and more invested in our performance. This is compounded by the fact that we are a small team, yet we still need to execute on the same number of functions one would see in a large company. As a result, we're constantly looking for ways to be efficient in implementing our business plan, but also keep our business functions going.
How would you like your business to change in the next five years?
We need to ensure that we stay current on the technological advances within our sector. Renewables has seen significant improvements in technology efficiencies with the traditional sources of wind and solar, which is why the economics have been so positive. Energy storage advances have also been a major focus of discussions. The use of energy storage and incorporating that into our projects going forward will certainly become more prevalent in the coming years.
What keeps you up at night?
Federal legislative changes and competition. Over the past six months, our industry has been subject to tax changes and tariffs. These have had an impact, but we'll weather them. Our primary concern is not knowing what's coming next, and hopefully being in the right place to deal with any future changes to taxes and tariffs.
The price of renewables has declined at such a rapid pace that renewables make economic sense in a wide array of spaces. Because pricing has declined, more parties have entered the industry, so it is more crowded than it was before. From a competitive perspective, that's been the change, which is typical of a growing industry. I mean, it always was competitive and it's more so now.
How do you protect your business from risks?
The key is finding the right partners. That includes the buyers, consultants, and vendors we work with. Of course, where Insureon comes in — insurance — and making sure our level of coverage is adequate to support all the contractual agreements we're signing up for.
We try to work in places where we have a competitive advantage because we are competing with many local players wherever we go, particularly in solar. We only go where we think we have the ability to execute.
The main thing is where we fit into the industry as a whole. Renewables is quite broad and covers a lot of different technologies and spaces, and we're trying to participate in a particular niche in that sector. We still think there is a strong place for small business in the space, but it requires a fair amount of focused effort in order to be successful.
Compare quotes from trusted carriers with Insureon
Complete Insureon's easy online application today to compare insurance quotes from top-rated U.S. carriers. Once you find the right policy for your small business, you can begin coverage in less than 24 hours.