How to fight your 4 big employee risks with business insurance
Employees bring value to your company, but also risks. Protect your business from employee risk with general liability, professional liability, workers' compensation, and employment practices liability insurance.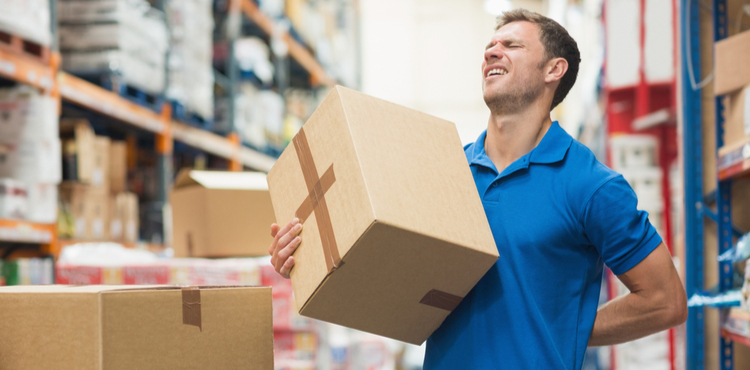 On the one hand, your employees are your most valuable assets. How did you ever get everything done without them? But like most things in life, you take the good with the bad.
Your employees are going to make mistakes. Your job is to make sure those inevitable errors do minimal damage to your business. Business insurance can help minimize these four big risks that come with having employees.
1. General liability risks
Your employees, as necessary as they are, can increase the possibility of a customer having an accident. For the most part, that's simply a matter of math: more people means more opportunities for something to go wrong.
Here are some scenarios that might make that clearer:
Your employee fails to mop up a spill and a customer slip and falls on the spot.
Your employee offers to charge a client's smartphone that later goes missing.
Your employee posts a false statement about your competitor.
Your employee sells a recalled product to a customer despite your instructions.
Any of these incidents could turn into an expensive lawsuit, but general liability insurance can typically cover them. The policy usually pays for your defense, settlements, and judgments that follow a third-party bodily injury, property damage, or advertising injury claim. Some providers even pay for an injured customer's immediate medical bills in hopes of keeping you out of court altogether.
While general liability covers an employee's mistake when a customer is harmed, it doesn't include the employee's injuries.
2. Professional liability risks
You may already know your professional mistakes can trigger a lawsuit, but did you know your employee's errors could do the same? You can be held liable if your employee's work is:
Incomplete
Incorrect
Poorly done
Remember, too, that your employee's faulty work can just as easily be the result of an oversight. For example, let's say you're an accountant, and you send an employee out to advise a client on their taxes. Unfortunately, your employee leaves out some pertinent information and ends up costing the client thousands of dollars. The ensuing lawsuit falls on your shoulders.
Professional liability insurance, sometimes called errors and omissions insurance, is your secret weapon for paying for professional oversights. The coverage can help pay for your defense, and most policies cover claims triggered by your employees' actions, too.
3. Workers' compensation risks
Without employees, your only health concerns are your own. But once you have a staff, you can be held liable for their work-related injuries and illnesses, such as:
Your receptionist's carpal tunnel syndrome
Your stocker's back strain
Your accountant's stress-induced heart disease
Most states require small businesses to carry workers' compensation insurance. It helps pay for an injured employee's medical bills and lost wages.
The coverage may be a smart investment even if it isn't an obligation because it may spare you a lawsuit brought by a work-injured employee. However, claims can make your policy premiums go up, so avoiding them is pretty smart, too. Find some tips in "How to prevent workplace injuries."
4. Employment practices liability risks
Once you have a staff, you have to be careful that your employment practices are fair.
Before you protest that you and your employees are like family, understand that may be one of the things that actually gets you in trouble. People are more apt to make inappropriate statements around friends, and disgruntled parties are less likely to complain if they see a tight-knit group. Moreover, few small businesses have an HR department, and that means problems often go unaddressed.
Employment practices liability insurance (EPLI) can pay to defend your business against accusations centered on the employee-employer relationship, such as:
Discrimination
Harassment
Wrongful termination
Deprivation of career opportunities
Remember, the best way to avoid these claims is to run a fair workplace. Learn more in "The small business guide to avoiding workplace discrimination and harassment."
Compare quotes from trusted carriers with Insureon
Complete Insureon's easy online application today to compare quotes for general liability and other kinds of business insurance from top-rated U.S. carriers. Once you find the right policy, you can get coverage in less than 24 hours.