How general liability insurance can help with slander and libel lawsuits
Even if a slander or libel lawsuit is unfounded, legal fees add up quickly, which is why it's always a good idea to have general liability insurance.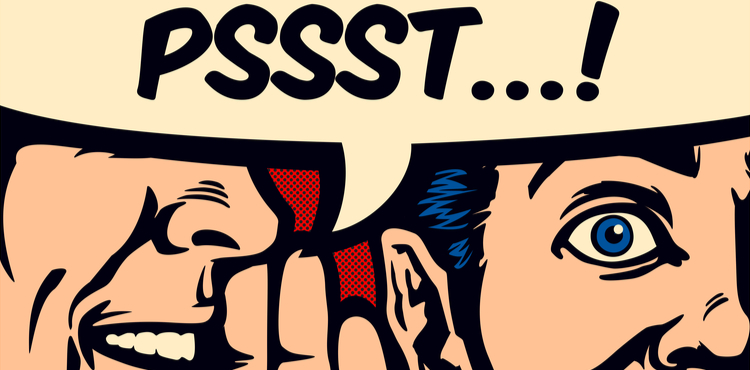 Say the wrong thing at the wrong time, and you can land in an awkward situation. Say the wrong thing in a professional capacity, and you can land in a lawsuit.
Read on to find out how easily your business can be accused of slander or libel, and how general liability insurance can help.
How slander lawsuits happen
Both individuals and businesses can fall victim to slander, libel, and defamation. They can choose to file a lawsuit against whoever's allegedly badmouthing them if they believe the comments have hurt their reputation.
Defamation laws vary from state to state, but Deborah Sweeney, CEO of incorporating service MyCorporation, says corporate defamation suits must generally meet three requirements:
1. The defamatory statement must be untrue.
2. It must be made in writing or verbally to a third person.
3. It must cause the person or business damage.
This occurs more frequently than you might think.
The Oregonian reports that the former CFO of software company Viewpoint is suing his old company over slander and unpaid benefits. Ben Ertischek alleges that Viewpoint not only failed to pay severance benefits it had promised, but also disparaged his work performance, hurting his new business.
Although Viewpoint isn't exactly a small business, the interesting part of the lawsuit is the accusation that business managers slandered the CFO after Ertischek left. This could happen at nearly any business, regardless of industry or size.
A slander or libel lawsuit could pop up in a number of circumstances. For example:
A business competitor accuses you of slandering them to customers.
A person alleges libel after you post something about him on your business social media account.
A former client believes you're talking bad about them to other people in the industry.
With all the potential for defamation claims in the business world, you'd think a business would have to walk on eggshells all the time. Luckily, there's general liability insurance.
How general liability insurance can protect against slander lawsuits
General liability insurance typically includes advertising injury protection – a type of coverage that can be especially useful when it comes to claims of slander.
This insurance policy can help cover the costs of defending against a lawsuit if someone alleges your business slandered them. With general liability coverage, you don't have to dig into your business assets to resolve the suit because it may help pay for:
Attorneys' fees
Court costs
Settlements or judgments
Most importantly, by having general liability insurance, you don't have to worry about how you'll defend against an unfounded lawsuit.
Preventing slander and libel claims in business
Even with insurance coverage, you'll still want to do your best to avoid dangerous situations.
"It's important, especially in social media and the speed with which communications are disseminated, to educate employees and partners about libel, slander and customer privacy," says Sweeney. She recommends that business owners have policies in place to educate their employees about the risk of lawsuits and make sure they have an understanding of the law.
Part of it is common sense, too. Avoid saying untrue, mean-spirited things about other people and businesses, and you should be fine. If you absolutely must say something negative about somebody's work, make sure you have evidence to back up your claims.
Compare quotes from trusted carriers with Insureon
Complete Insureon's easy online application today to compare quotes for general liability and other kinds of business insurance from top-rated U.S. carriers. Once you find the right policy, you can get coverage in less than 24 hours.