Bookkeeping tips for small business owners from someone who's been there
We talked with Felix Dubinsky about the difficulty of bookkeeping for small businesses. He offers some tips for managing your books.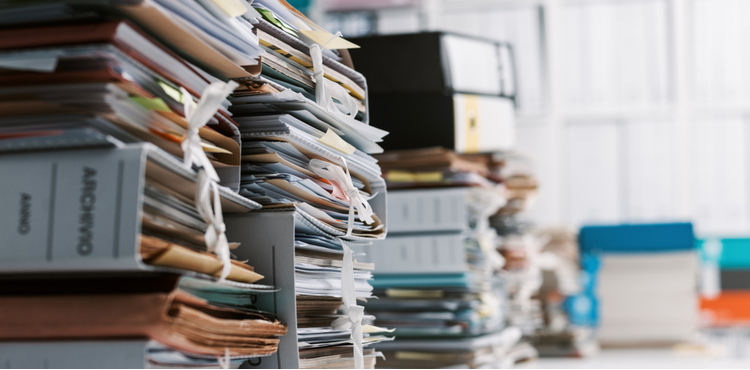 Felix Dubinsky is co-founder of SimpleTexting, which provides text message marketing and SMS solutions to businesses of all sizes.
How did you start your business, SimpleTexting?
SimpleTexting is a fairly new venture we started about three years ago, but I've been in the online marketing space for about five years now. Our versatile clients include restaurants, medical offices, spas, gyms, churches – you name it. We use small business data and advertising, helping clients build a subscriber base. Customers are kept informed via text about inside communications and appointment reminders. For example, we've had universities use our services to notify students and faculty about emergency closings, upcoming events, etc.
They come up with the use – some things we've never thought of. Like a church group that sends out Bible quotes. It's simple. Users opt in and businesses or organizations are able to message them quickly and efficiently about special deals or news. Sometimes it's a tough sell to businesses, but once they use it, they love it. It's a text message platform for whatever service they need.
What's your background with bookkeeping?
I knew a lot about bookkeeping. I did some when I was younger and in college. For my own business, I didn't have the time. And honestly, I didn't think we needed to. But around tax time, I realized, what do we spend our money on? What do we show the accountant? Bank statements weren't enough. Our accountant was requesting things we didn't have. We didn't have any records of the right things. And we quickly discovered it's overwhelming to find a good bookkeeper.
What were the challenges of starting bookkeeping? Where did you find guidance?
Small business owners wear many hats, and we can't spend too much time away from concentrating on the business. When running a small business, the last thing you care about is the books. When tax-filing time comes around, you start scrambling to get them in order. At that point, it's much more difficult to get organized and find what we needed. We can't do it ourselves – no time.
Referrals from sources you trust are a good idea, but we didn't have much luck. At first, we went with a recommendation from a friend. For us, she wasn't reliable. Our books aren't that complicated, but mistakes were made. There was a language barrier and poor communication.
We tried outsourcing to a firm. We paid twice as much. The firm assigned two or three bookkeepers to learn our business. They did it fast, and if a bookkeeper leaves, two more know our business. But it was an expensive solution.
Eventually, we went through three or four more people. Each time someone does our books, everything the previous person did is useless. It's like starting over every single time. We spent a lot of money on our books being done wrong. You see this pattern across anything you outsource. It's trial and error. It's difficult to find someone trustworthy.
Searching and hiring a bookkeeper takes time and money away from your business, too. And when you're first starting out, that's time you need to spend building up the business.
How did you solve your bookkeeping dilemma?
We hired a full-time bookkeeper. She's knowledgeable and does various admin work for us. After an initial learning period about our business, she just knows everything. We ask, "Where's this expense or that expense?" She knows. Our bookkeeper puts statements on Dropbox where they're easily accessible. She takes care of our books, reports, and miscellaneous needs. We pay her a little more, but there's no hassle. It's worth it. We're doing well.
What's your advice for other small businesses struggling with bookkeeping?
Get a good bookkeeper you like. Consider how much revenue you're bringing in. You really shouldn't skimp on the books. There are a lot of really good do-it-yourself tools, if you prefer that. If you're using your own cash or you're part-time, try to figure out a way to use simple tools, such as QuickBooks. Do your homework. It depends on the person. If you're not good with numbers or accounting, maybe you shouldn't try to take it on.
Small business owners make the mistake of trying to do it all themselves. Bookkeeping should be a priority. If an owner is serious, it's essential to have someone reliable to take care of the books so they can focus on the day-to-day stuff. Because we have someone informed and dependable taking care of our books, it allows me to keep my eyes on the cash flow and be ready for tax season.
Small business bookkeeping tips from Felix Dubinsky
Evaluate what works for your business
Should you hire a bookkeeper or use do-it-yourself software? Consider your experience, business size, and revenue when making your decision.
Educate yourself
Determine what sort of major expenses you may face. Track your expenses to prepare.
Build a budget
Figure out what and who you can afford. Set aside money for paying quarterly taxes.
Find someone you trust
A bookkeeper handles your business's financial interests. Get referrals or recommendations to find someone dependable and knowledgeable.
Compare quotes from trusted carriers with Insureon
Complete Insureon's easy online application today to compare insurance quotes from top-rated U.S. carriers. Once you find the right policy for your small business, you can begin coverage in less than 24 hours.