Create efficiencies with small business automation
When you automate your small business processes, your whole operation runs more smoothly. Discover how to automate marketing, customer service, finances, and sales for better operational efficiency.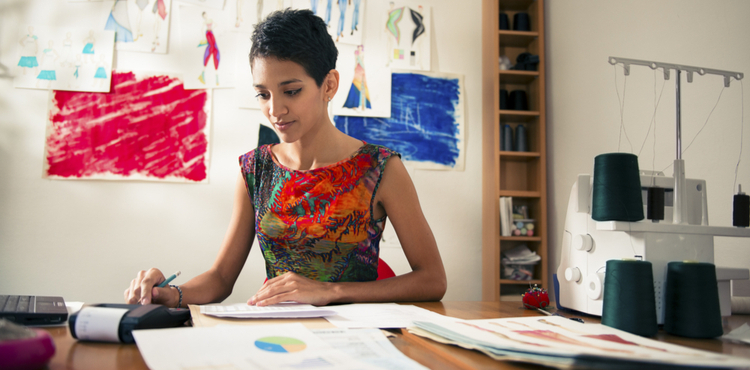 Small businesses are often the last to jump on technological bandwagons, and in the case of automation, many may feel that it's just not needed because their size and revenue don't justify automation. However, there's no business so small that it couldn't benefit from automating its processes.
Automation isn't just about saving time. It's also about making your entire business run more smoothly. From capturing leads to keeping efficient track of your finances to keeping track of your customers' preferences and purchase history, automation helps you manage your business better.
Most automation tools do have a cost. However, their time saving, efficiency boosting, and customer service improving abilities make them worth the expense over time.
Here are some departments and tools that small businesses should start automating today.
Marketing
Marketing can take up a huge chunk of any small business's time. But there are several tools available that make marketing tasks much easier, saving both precious time and money. Marketing automation can also increase sales.
For example, look at stationary business Paper Style, which automated its marketing process by sending automated emails based on triggers, such as clicking on wedding links in its emails, buying wedding or bridal shower products, or visiting a wedding website.
The result was a 330% increase per mailing. Want results like that? Here are some marketing processes that can be automated:
Email
Why sit down and compose a fresh email every time you want to send a message to a customer or lead? Create email templates and run an automated drip campaign that sends messages out periodically without you manually pushing the send button. This way you cut down time spent on composing and sending email marketing messages. Tools like GetResponse have this down to a science.
Blogging
Get all your blogging out of the way and schedule your posts ahead of time so you can focus on other tasks. A little bit of organization can make this task much smoother. Platforms like Wordpress make it easy for you to schedule your blog publishing ahead of time so you don't have log in and publish manually. Consistent posting is an important aspect of maintaining your blog's readership, and automated publishing can ensure you stay on schedule.
Social media
In order for your social media marketing efforts to be successful, they must also be integrated. Doing this manually takes a lot of time and effort, but tools like Hootsuite allow you to integrate and automate your posts so that you can schedule and publish posts for optimal exposure to your client base. Other social media tools track customer posts and automate responses. SocialRank enables your business to respond to customer needs in real time. For example, if a customer writes on Facebook that they need a new dress for an event, you can send an automated promotional message for your boutique's dresses.
Customer service
An automated email that's triggered when customers perform certain actions – such as a sign-up form on your website – can help you quickly reach out to leads who express interest in your product or service. For example, Knowtify is a great email automation tool that allows you to send automated emails based on your app customer's behaviors and engagement.
You can also take advantage of SMS messaging. Texting is a great tool for small businesses. It's efficient and a popular platform for customers. Studies show 66% of customers prefer to communicate with brands via messaging over any other means. TextMagic is a business text messaging tool that allows you to automate your text message replies so that customers don't have to wait for a response from you.
Finance
Accounting and expense reports can be time consuming. Tools that help you automate these tasks should be welcome additions to your small business's financing department. Expensify allows you to track expenses and automate your expense reports.
It allows you to scan receipts so you can get rid of those shoeboxes full of loose receipts for good (your accountant will thank you). The software also automatically finds the relevant information to create a report. This tool eliminates manual data entry, allows you to create reports quickly and easily, and gives you the peace of mind that your receipts are documented.
Due is another accounting software. Businesses use it to keep track of their finances, make and accept payments online, and generate an accurate tax report based on the year's numbers.
Sales
Automating your sales process can provide a better customer experience and help you track and manage your customer base. CRM software such as Salesforce helps you manage your contacts, giving you a full picture of their habits and preferences so you can enhance your lead generation efforts.
It offers real-time data that easily turns into reports to share with staff members. It also automates workflows that automatically guide sales reps through the sales process. That makes sales transactions seamless, a plus both for management and customers.
Its mobile access allows you to collaborate and communicate remotely, an important ability in a culture where customers increasingly expect 24/7 service.
Besides saving time and money, automation can enhance all aspects of your small business. Think about the business processes you can automate now and stop wasting your time on tasks that can be easily automated.
Compare insurance quotes with Insureon
The right insurance can simplify your business processes when something goes wrong. Complete Insureon's easy online application today to compare quotes for general liability and other kinds of business insurance from top-rated U.S. carriers. Once you find the right policy, you can get coverage in less than 24 hours.
About the author
Tracy Blanchard of TextMagic is an experienced writer and business blogger. She mainly writes about communication, small businesses struggles, and customer service.