Poll: 43% of small businesses experience sizable revenue growth with online sales
A poll conducted by Insureon and online small business directory Manta revealed that only 19% of businesses did not experience any growth in revenue from selling products online.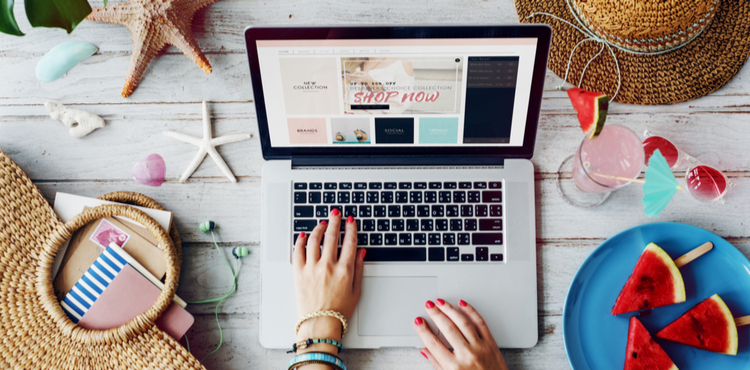 Forty-three percent of business owners who sell products online say they have experienced significant revenue growth, according to a recent poll, echoing a predicted trend toward increased sales beyond brick-and-mortar locations.
The poll of more than 2,400 business owners conducted by Insureon and online small business directory Manta also revealed that 38% experienced a moderate revenue increase because of online sales, while only 19% did not experience any change.
Of the 29% of small businesses that reported selling products online, 66% use their company website for sales, while 24% sell products on Amazon, and 22% use eBay.
The e-commerce trend is expected to grow this year. Business forecaster Kiplinger predicts a 15% increase in web sales in 2018.
Survey highlights:
81% of small businesses say online sales are important or very important to their business's success.
Small businesses that sell products online use the following platforms:
Company website: 66%
Amazon: 24%
eBay: 22%
Shopify: 7%
Etsy: 4%
Alibaba: 2%
Jet: 2%
Magento: 1%
When asked if their revenue has increased as a result of selling products online:
43% say it has had a significant impact.
38% say their revenue has increased moderately.
19% say selling online only had a minimal impact on revenue.
When asked about the impact of online retailers on sales:
68% report a positive impact.
32% report a negative impact.
72% of small businesses surveyed have general liability insurance.
69% of those with general liability say their policy includes product liability coverage.
The poll margin of error is +/- 1.99 percentage points.
The future of retail is online
Seventy-one percent of small business owners surveyed do not currently sell products online. This could be due to the fact that some companies are selling services, not products. But those that do sell physical goods may soon turn to the web to boost sales. As reported by the U.S. Department of Commerce, online sales in the United States totaled $119 billion in the fourth quarter of 2017 and accounted for 9.1% of all retail sales. By comparison, online sales accounted for only about 3.5% of retail sales just 10 years ago.
These numbers could explain why the majority of small business owners who sell products online say that online sales are very important for their business. While 32% say that Amazon and other online retailers have had a negative impact on their business's sales, the remaining 68% report a positive experience.
Product liability insurance can protect your business from faulty product lawsuits
Only 2% of small business owners received a customer complaint over a product that caused an illness or injury. While not common, defective products can trigger expensive lawsuits. For example, if a business sells a faulty chair that breaks and causes an injury, the customer could sue.
Product liability insurance can protect business owners against these types of lawsuits by paying for:
Legal expenses to defend the business
The injured party's medical bills
Additional damages owed to the injured party
This coverage is typically included with general liability insurance, but check with your insurance agent if you sell products in store or online. Both general liability and product liability coverage offer essential lawsuit protection for retailers.
Compare quotes from trusted carriers with Insureon
Complete Insureon's easy online application today to compare insurance quotes from top-rated U.S. carriers. Once you find the right policy for your small business, you can begin coverage in less than 24 hours.