Still working a day job? How entrepreneurs can avoid work burnout
Busy entrepreneurs are in danger of work burnout, which can negatively affect your health along with your small business. The following tips could prove helpful for anyone feeling overworked.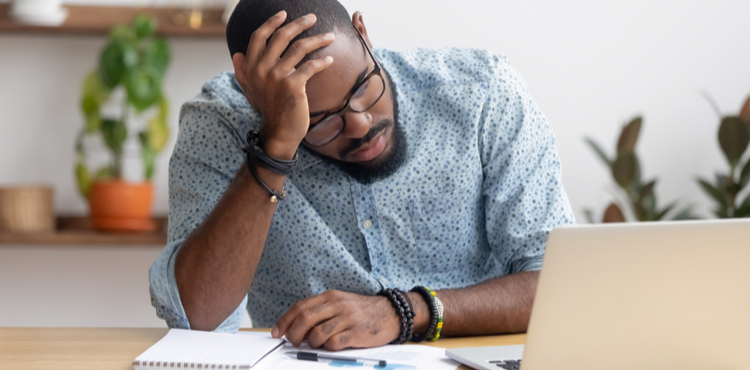 On television, a character can quit a job and open a business in just a few days. But in real life, most ambitious entrepreneurs have to support their startup dreams by working a day job. And while their efforts move them closer to the life they want, the time spent running between gigs can lead to stress and burnout.
Working two jobs may be necessary, but it doesn't have to take a toll on your health. See what experts have to say about avoiding burnout.
Recognize the signs of work burnout
Working two jobs can exhaust anyone. But burnout is more than just feeling tired. Business coach Candace Yaege organizes the symptoms into four categories:
Health. These symptoms may include fatigue, weight gain, decreased immunity, and an increase in "maladaptive coping mechanisms, such as drinking, overeating, or smoking."
Emotional well-being. Yaeger says stressed out business owners often experience depressive symptoms and anxiety or panic attacks. They may even have a moment when they question their worth, "regardless of the current success of the business."
Relationships. Burnout might cause you to get easily frustrated with employees, partners, and other people both inside and outside your business.
Performance. Stress may also impact your ability to do your job. You may find yourself making silly mistakes, struggling to make decisions, and being more reactive and less proactive in business situations.
Even if you haven't experienced symptoms of burnout, Leah Weiss, author and lecturer at the Stanford Graduate School of Business, says your personality can make you more susceptible. For example, these traits may set you up for higher burnout rates:
You have a strong moral duty.
You have a sense of responsibility.
You have a high tolerance for stress.
You act as an emotional buffer at work.
Having these traits or symptoms of burnout doesn't necessarily mean you're headed for a nervous breakdown. However, we can all do a better job of taking care of ourselves. And that may be especially true for an entrepreneur who burns the candle at both ends.
Avoid burnout
Stress is a way of life when you're trying to get a business off the ground. You can't avoid it, so you might as well deal with it. Elizabeth Minei, founder and CEO of EMinei Consulting, offers three coping mechanisms for stressed-out business owners:
Appraisal-focused coping. Build mental strategies that shift your perspective in tough situations. Minei recommends a "self-created mantra you can understand and repeat."
Emotion-centered coping. Take care of your non-work relationships. Minei recommends scheduling a regular happy hour with friends or daily or weekly time with family.
Problem-focused coping. Look for practical solutions to mounting pressure. For example, you might outsource bookkeeping if that falls outside of your wheelhouse.
Bonus tip: Many solopreneurs balk at the idea of spending money. But paying a contractor is better than banging your head against a wall just to complete a task someone else can do faster.
As a final note, Weiss points out that while opening a business is stressful, entrepreneurs may be in the right situation to handle it.
"One of the best ways to conquer burnout is to find purpose – and what better way to find purpose than to do what you love to do?"
Compare quotes from trusted carriers with Insureon
Complete Insureon's easy online application today to compare insurance quotes from top-rated U.S. carriers. Once you find the right policy for your small business, you can begin coverage in less than 24 hours.