Small business insurance saves the day in trademark infringement cases
Forethought and general liability insurance can give your small business the financial power to fight back when faced with trademark infringement.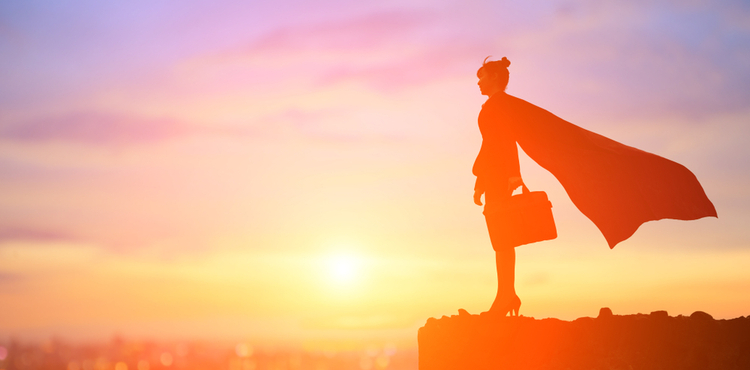 You'd think it would take a grand affair to put Barefoot Bucha, a small Virginia-based kombucha tea business, on the radar of one of the world's biggest wine companies. But according to the news site The Daily Progress, owner Kate Zuckerman simply filed for a trademark for her business's name. A year later, she's staring down a long trademark trial with E&J Gallo, the company that owns Barefoot Wines.
It may seem strange that a wine company would pick a legal battle with a small kombucha business that takes its name from the desire to leave a small carbon footprint, as the report notes. In truth, this kind of thing happens all the time. (See: "Under Armour copyright infringement lawsuits: probably covered by general liability" and "7-Eleven's lawsuit against mom-and-pop store shows value of general liability insurance.")
Large companies have the resources to aggressively defend their trademarks, and they often do so that businesses or products with similar names don't dilute their brand. It's a burden to be on the receiving end of that attack, especially if you're a small-business owner with an already stretched-thin budget.
Good thing there's a small business insurance policy that can help you defend yourself: general liability insurance.
How general liability insurance can help level the trademark playing field
Big corporations watch trademark filings carefully for logos, business names, and product names. If yours treads too close on their guarded turf, chances are you'll see a demand letter. (See how a brewpub incurred the legal wrath of Starbucks over such a transgression in "How to protect your bar or cafe from a Starbucks lawsuit.")
You might not have the deep pockets it takes to mount a similar offense, but you can defend yourself when your business has general liability insurance. Most policies include coverage for advertising injuries (i.e., personal injuries), which means it can help cover legal costs when you're sued over:
Trademark, brand, or copyright infringement
Slander or libel
Privacy invasion
Misappropriation of someone's name, words, or likeness
In other words, this coverage gives you the financial power to fight back and make a case for your business's chosen name. However, it can't fund a lawsuit you initiate.
Get smart about trademarks
Obviously, no coverage takes the place of using good business sense. It's important to always carefully do your research when choosing a business or product name, especially if you want to trademark it later on. That forethought can save you a lot of legal woes down the road.
Tips to help you avoid potential trademark struggles:
Make sure your trademark describes your brand, product, or business. The more specific the term is to your business or product, the more protection the law affords your trademark.
Check your work. You can work with a trademark attorney to make sure your term isn't already taken by a similar business. You can also search all registered trademarks on the US Patent and Trademark Office's Trademark Electronic Search System
Understand what trademark registration does. If you register your trademark with the USPTO, you have exclusive rights to use your trademark in connection with the goods or services listed in your registration application. It's not a blank-check kind of protection – it's only applicable to the listed goods and services.
For more tips on limiting your business's risk of facing advertising injury lawsuits, check out our free guide about personal and advertising injury.
Compare quotes from trusted carriers with Insureon
Complete Insureon's easy online application today to compare insurance quotes from top-rated U.S. carriers. Once you find the right policy for your small business, you can begin coverage in less than 24 hours.