Can businesses use customer photos on social media?
Sharing customer photos as they engage with your business comes with unique risks, and you'll need to take steps to make sure your business is protected.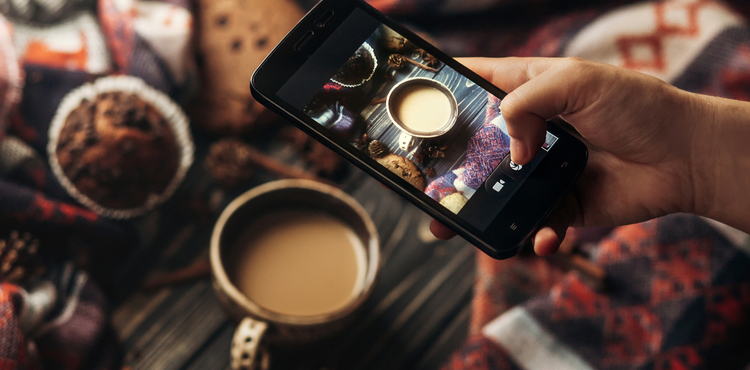 Sharing customer photos on social media can be a great way to promote your business. People love to see that others have used a product or service and had a positive experience – it's a time-tested marketing technique that was used long before Facebook, Instagram, Twitter, and Pinterest were introduced to the world.
However, sharing customer photos as they engage with your business also comes with unique risks, and you'll need to take steps to make sure your business is protected.
Obtain consent before using customer images online
If you routinely take pictures of customers using your products or services, you must get permission to use the photos on your website or social accounts. Anything you share on social media with a business account is considered commercial use. It's presumed that if your business maintains social networks, it's for the purpose of marketing your products or services.
If you photograph customers trying on the clothes you sell in your store, even if the caption is, "Happy customers having a blast trying on shoes!," it's a commercial communication because it's for the purpose of demonstrating to the viewer what's appealing about your store and why they should shop there.
However, if you take customer photos, you can publish them if the person is not identifiable. Images that show the back of a customer's head or one body part (such as a foot or hand), or an angle where you can't see their face, would be permissible even without the person's consent. Be sure that if you put employees in charge of photography or social media for your business, they're aware of this rule, too.
If you want to use customer images, obtain written consent and keep the document on file. If this is something that you would like to do often, have a boilerplate consent form that includes all the ways you might use the photo and the duration for which consent is granted.
Laws against posting pictures without consent vary from state to state. If you're planning to use customer photos for your business, check the invasion of privacy laws in the state where you plan to take pictures.
How to avoid invasion of privacy with customer images
Invasion of privacy includes any circumstance in which someone's personal information is shared publicly when there are legal protections to prevent that from happening.
If someone is doing something in a place where they would have an expectation of privacy, then publishing a photo of them in that situation is not permitted. People also have the right to control the commercial use of their image.
Invasion of privacy has four elements:
Publication of private facts includes content that shares information a person did not intend to have shared publicly. For example, a longtime client shares on her Facebook page that she lost 30 pounds in six months by using your product. You might love the idea of sharing that post, but use caution. The customer's intent could be to only share her posts with her friends or a subset of her friends. If you re-share her content without permission, you might be disclosing information that she never intended to make public with a larger audience.
Intrusion on seclusion occurs when someone wrongfully intrudes into another person's private activities. When someone is out in the street, they're in the public domain. However, a photo of someone in public cannot be used for commercial use without permission. If someone is photographed anywhere outside of the public eye, that person also has an expectation of privacy. For example, the owner of a boutique can't share a photo on social media of a customer at a private party without first getting consent.
False light is published information about someone that is inaccurate or misleading. This could occur if a customer photo is manipulated and shared without permission.
Misappropriation happens when a person's name or likeness is used for the benefit of a business without permission. For example, a newscaster routinely purchases clothes from your store. If you see her on the news wearing your merchandise, you may not use that image on social media without permission.
Even a frivolous claim of invasion of privacy or copyright infringement can be financially devastating to defend.
Avoiding copyright violations
The other factor in using photos online is whether you're violating someone's copyright. This applies to photos taken by another person. Unless an image has a Creative Commons copyright, which is rare, you could face legal action if you share something that was taken by another photographer on social media or your website – this applies to customer photos using your product or service that you did not take yourself.
Is it legal to repost, retweet, or share someone's content online?
You need to assume that the copyright for any photo or content online is held by the individual who posted it. If you're going to share photos that someone else has posted online, you need to make it absolutely clear that the content is not yours, and you must credit the creator. You should also get written consent to avoid any claims of copyright infringement.
If you're reposting content, you should also tag the owner of the content and attribute it in a caption so that there can be no question as to who was the creator. If you're asking customers to submit photos for an online promotion or contest, it's essential that you tell them the purpose of the submission and how the images will be used.
Protect yourself against lawsuits with social media insurance
Social media has opened a lot of doors for small businesses. You now have options outside of traditional advertising to grow your business and cultivate a community around your products and services. However, copyright and privacy laws are nuanced, and it's important to understand their limitations.
It's also essential to protect your business with social media insurance. Even a frivolous claim of invasion of privacy or copyright infringement can be financially devastating to defend.
General liability insurance typically covers copyright and privacy issues if your business is forced to defend legal actions or pay a settlement. It can also provide protection against claims of libel or slander in social media communications.
You may also like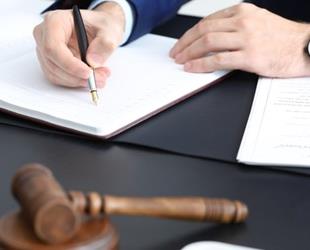 Copyright infringement insurance: A must-have for small businesses
Many large companies aggressively protect their trademarks with legal teams. Fortunately, small businesses can rely on general liability insurance if they accidentally infringe on another business's trademark.
Go to article
Compare quotes from trusted carriers with Insureon
Complete Insureon's easy online application today to compare insurance quotes from top-rated U.S. carriers. Once you find the right policy for your small business, you can begin coverage in less than 24 hours.