Do small businesses really need umbrella insurance?
You may be curious about whether or not umbrella liability insurance is an investment worth making at your company. Read about three situations where this policy is invaluable.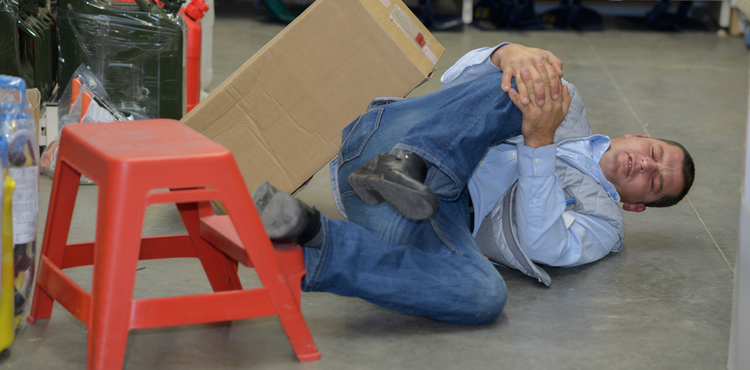 Here at Insureon, we get a lot of questions about the insurance policies that are best suited for small businesses. Many of these questions involve umbrella liability insurance: what it is, how it works, and what exactly it can do to protect small businesses. We'll explore the answers to those questions here.
Generally speaking, umbrella insurance kicks in to cover costs that exceed the limits of certain liability insurance policies, including general liability insurance, employer's liability insurance, and hired and non-owned auto liability insurance.
To illustrate how this might look in the real world, let's look at some specific examples of cases where umbrella insurance might have come in handy.
Umbrella liability insurance and workers' compensation claims
Earlier this month, a state trooper was awarded a workers' compensation claim for a traumatic accident in which a woman stepped in front of his cruiser. The trooper, Phillip Payes, was denied workers' compensation benefits from his employer on two separate occasions, but in the end (through a costly appeals process) was awarded compensation from a judge based on the fact that the incident caused him post-traumatic stress, and that it was considered to be an "abnormal working condition."
So what does this mean for your small business? While the department Payes worked for may seem cold-hearted for denying his claim, it's important to point out how an incident like this can affect your bottom line. You may not be dealing with state troopers who have the propensity to develop PTSD, but it's still cause for concern when you consider the likelihood that you could take on a workers' comp claim you don't necessarily agree with (in fact, even if you do agree with the claim, you still have to pay for court costs!).
Employer's liability insurance (a policy included in most workers' compensation policies) protects you from paying for costly litigation and other expenses associated with liability cases regarding workplace injuries, including the cost of hiring a lawyer to defend against the allegation of abnormal work conditions, the cost of hiring an expert witness to testify on the business's behalf, and the cost of any wages the employee is unable to earn while he's in court.
Here's the point: your workers' compensation policy may be adequate to cover medical bills related to an employee injury, but what happens when that injury is accompanied by a lawsuit? At that point, umbrella insurance can pay for any financial shortfalls.
General liability claims and umbrella insurance
Another news item of interest involves an Ohio woman who was seriously injured at a skating rink. The woman injured her arm in a serious fall and now has to deal with permanent injuries that affect the quality of her life. Scenarios like this are unfortunately common for small businesses – you never know when you may face a third-party lawsuit (a claim filed against you by a non-employee). These claims, when successful, can be catastrophic to a small business without adequate insurance.
For instances like those involving life-changing injuries, umbrella insurance comes in handy. Your general liability limit may be $1 million, but a judgment against you due to an injury like this could easily reach $1.5 million if it compensates the injured party for a lifetime of missed opportunities. Who will shoulder the $500,000 beyond the limit of your general liability policy? Answer: your umbrella insurance policy.
Hired and non-owned auto liability and umbrella insurance
Last, but certainly not least, there's hired and non-owned auto liability. Imagine you send an employee out to meet with a customer across the country. Your employee has to take the red-eye and when he gets into the airport hasn't slept a wink. In renting a car to get to his hotel for a quick nap and a bite to eat, he neglects to get insurance on the car. An accident ensues in which there's property damage and traumatic injuries. Now, because he's there on company time, you're looking at hefty bills and potential lawsuits.
For situations like this, hired and non-owned auto liability protects you from paying out of pocket for damages. It also protects you from accidents occurring in employee-owned vehicles, which is useful for small businesses that allow their employees to run errands or pick up customers in their own cars, trucks, or vans.
We all know that traffic accidents can be costly. When you factor in medical expenses and property damage, and then consider what would happen if an employee was in an accident with multiple vehicles, you could be looking at hundreds of thousands of dollars' worth of damages. The bottom line: even with hired and non-owned auto liability, your insurance may not be enough to cover these costs.
With umbrella insurance, you're protected. It's all about making sure you're financially secure no matter what happens, and since life has a way of testing us at every junction, it's important to protect yourself in the face of any foreseeable danger.
Compare quotes from trusted carriers with Insureon
Complete Insureon's easy online application today to compare insurance quotes from top-rated U.S. carriers. Once you find the right policy for your small business, you can begin coverage in less than 24 hours.