What to know about electronic data liability coverage
Data breaches cause businesses to lose money and customers. Learn about data insurance policies that can protect your business.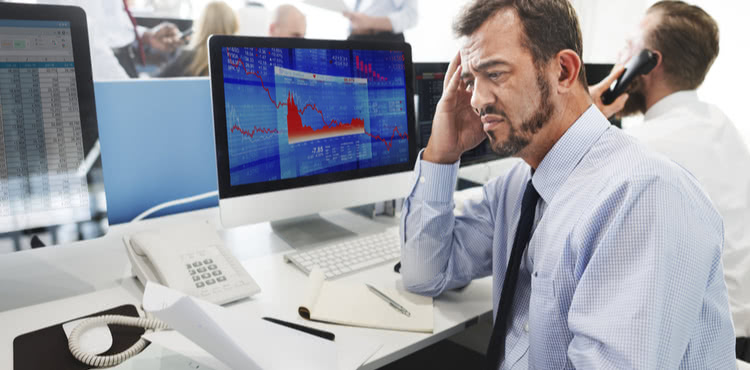 A digital data breach can significantly impact a business's finances, with incidents costing an average of $3.9 million, according to 2019 research by IBM.
Exposing sensitive customer or client information can tarnish a business's reputation and cause the public to lose trust in your company. In fact, a 2018 Gemalto report found that two-thirds of customers are willing to abandon a business that compromises their sensitive or financial information because of a data loss incident.
Managing electronic data liability and risks entails a mix of IT security best practices, employee training, and the right insurance coverage.
General liability insurance vs. cyber liability insurance
To assess your business's electronic data insurance needs, it's important to understand the difference between general liability and cyber liability insurance and what each policy covers.
General liability insurance
General liability insurance is a necessity for most businesses and protects against lawsuits stemming from physical injury to a third party, damage to someone else's property, or advertising and copyright infringement claims.
When writing policies, insurance carriers make a distinction between tangible property and digital property because each comes with its own risks. Many general liability policies only cover tangible property and exclude information stored, created, used, or transmitted digitally.
Some policyholders may get confused because their general liability insurance has a digital data protection endorsement, but this typically only covers data loss caused by physical damage, such as an employee breaking a server.
Cyber liability insurance
Businesses that store or transmit digital information will likely need to purchase cyber liability insurance to respond to a data breach and protect themselves from related lawsuits. There are two different types of electronic data insurance coverage with a cyber policy:
First-party response: First-party cyber liability insurance helps your business recover from a cyberattack or data breach. It covers costs such as notifying customers that their data has been compromised and providing them with fraud monitoring services. It also covers PR and advertising campaigns to help rebuild a business's reputation. You might see this coverage called data breach insurance.
Third-party defense: Third-party cyber liability insurance can help pay legal costs if a client blames your business for failing to prevent a cyberattack or data breach. It's strongly recommended for IT consultants and other professionals who are responsible for cybersecurity.
Note that states have different guidelines and requirements for managing data breaches, so check your local laws before you finalize a policy.
Tips for buying cyber liability insurance
When considering cyber liability insurance, there are a few things you can do to ensure that you have adequate protection.
Assess your industry risks
Your business's industry, employee count, and the amount of electronic information you handle will determine your risks and data insurance needs. Nearly all IT and e-commerce businesses should carry cyber liability insurance, but healthcare organizations actually stand to lose the most from a data breach.
IBM puts the cost of an average incident in the healthcare industry at nearly $6.5 million. Healthcare practitioners can greatly reduce their digital data risks by complying with the HIPAA security rule.
Work with an agent experienced in your industry
It's always smart to seek out an insurance agent who has expertise writing policies for businesses in your industry, as he or she can best determine how much coverage you need and how to tailor the policy.
Put coverage before cost
Since a data breach can cost a business millions of dollars, resist the urge to make decisions solely based on price when purchasing cyber liability insurance. Buying a policy with a lower deductible might save money in the short term, but if a data loss disaster strikes, you could end up paying more out of pocket to respond to it or defend yourself in court.
Review and ask questions about your coverage
Take time to review your cyber liability insurance policy, and ask your agent for clarification about any unclear language.
Compare cyber liability insurance quotes from trusted carriers with Insureon
Complete Insureon's easy online application today to compare cyber liability insurance quotes from top-rated U.S. carriers and protect your business. Once you find the right policies for your business needs, you can begin coverage in less than 24 hours.