Could general liability insurance cover false advertising claims?
Jim Beam and Maker's Mark were sued over false advertising. Learn about advertising injuries and how general liability can help with these mistakes.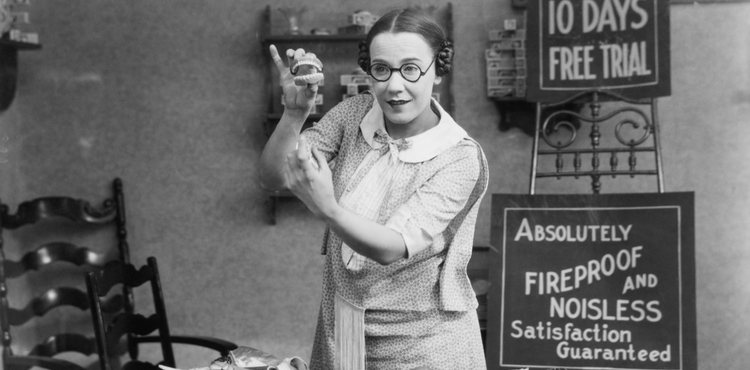 False advertising may seem like a problem from the early days of marketing. While snake oil sales have certainly taken a dive in modern times, false advertising is alive and well. Take, for example, a couple recent lawsuits aimed at prominent whiskey brands.
Jim Beam may be up against a class-action lawsuit in California, according to a report by The Consumerist. The allegations? That the famous whiskey company is falsely advertising by using the term "handcrafted" to describe its Jim Beam White Label bourbon.
Maker's Mark was sued over a similar claim last year, according to the Lexington Herald-Leader. In both instances, the plaintiffs claim the whiskey companies misled consumers into thinking the product was handmade by craftsmen, rather than in an automated process with little human involvement.
It's still too early to tell if these lawsuits have any merit. Technically, any human contribution to the creation process could be construed as "handmade." Then again, a court may agree that the application of the word is inaccurate at best.
And that's the interesting thing these lawsuits highlight: inaccuracy in your marketing word choices could lead to legal action. On that note, let's take a look at how general liability insurance may be able to help out if you're sued (rightfully or not) over personal and advertising injuries. (Of note: when a business knowingly engages in false advertising, coverage may be excluded by a general liability policy. Read more about Advertising Injury exclusions from IRMI's article, "No harm, no coverage.")
General liability insurance: Protection for advertising mishaps
Marketing mistakes are often called "advertising injuries" in the insurance world. This is an umbrella term for the following wrongs:
Copyright infringement (i.e., when you publish copyrighted content without permission)
Slander or libel (i.e., when you say or write defamatory statements about another person or entity)
Misappropriation (i.e., when you use someone's words or image to endorse your business without their consent)
False advertising (i.e., when you make misleading statements about your products or services)
The bad news: these mistakes can be pretty easy to make if your business relies on social media marketing. For example, if a follower uses your business's hashtag to show off something they bought from you, it doesn't necessarily mean you have a right to use the photo to promote your business. If you repost the image without the user's permission, you run the risk of being sued over invading privacy, infringing on their copyright to the work, or misappropriating their image.
Good thing many general liability insurance policies offer advertising injury coverage, which can help pay for your legal expenses when you're accused of advertising wrongs. Policies vary from provider to provider, so while some GL policies may cover everything from slander to false advertising claims, others may not.
If you are particularly concerned about false advertising coverage, be sure to ask your insurance agent about your policy. Of all the advertising injuries, false advertising coverage may be harder to come by than, say, libel coverage.
Compare quotes from trusted carriers with Insureon
Complete Insureon's easy online application today to compare insurance quotes from top-rated U.S. carriers. Once you find the right policy for your small business, you can begin coverage in less than 24 hours.