The key to successful sampling with Terry Frishman of Culinest
Free samples help business owners demonstrate the value of a product to potential customers. In this interview, Terry Frishman of Culinest explains how to do food samples the right way.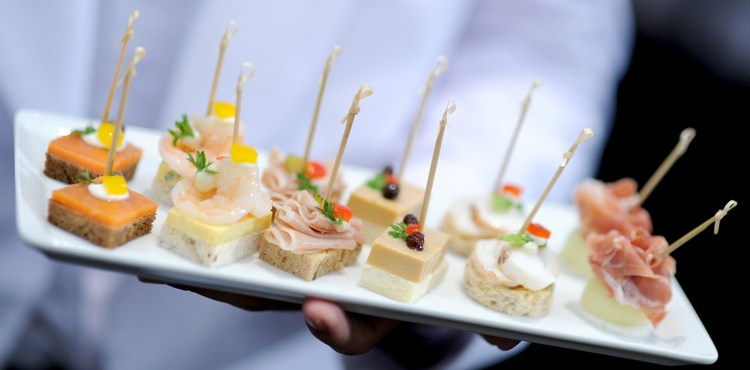 Multiple-award-winning Terry Frishman, principal of the boutique food consultancy Culinest, inspires and helps food startups and more established culinary businesses profitably excel. Frishman has been a repeat industry expert on Food Network, International Restaurant Show, and the Fancy Food Show, served on many professional boards of directors and taught food business classes to thousands of aspiring food entrepreneurs. As product manager at Kraft, she won six team awards, launched a $20 million brand, and successfully managed a $120 million brand.
You can't blame restaurant owners if they balk at the idea of giving away food. Tight inventory control is crucial for surviving the industry's slim margins, so watching product go out without any cash coming in can make even the most generous restauranteur a bit tense. However, Terry Frishman, principal of the food consultancy Culinest, says giving away samples is an "under-leveraged marketing opportunity that can be a win-win."
The art of active sampling
According to Frishman, the essence of marketing is achieving awareness among your target customers, and sampling can accomplish that.
"When someone is given something, it causes them to stop," she says. "That's the awareness. And that awareness often causes them to try it." The ultimate goal is turn those who try into those who repeat – hopefully, in the form of paying customers.
However, while a tray of tasty treats may get customers to stop and try, it's probably not enough to get them to come back. That's why Frishman prefers active sampling, or physically handing out samples. That gives owners the opportunity to provide information the consumer might find relevant.
"People love the story behind the product or recipe or the store or the chef," says Frishman. "They want to know the benefits of the product. They want to know if it's nutrient dense or high protein. They want to know if it's using exotic ginger from Fiji, and sampling gives you an opportunity to share that information."
Try it: Frishman says you want to be thoughtful in how you sample.
"Just leaving samples out during lunch time when people are hungry without providing any information is an opportunity for people just to eat."
Instead, consider educating your staff on the products you want to showcase and give them authority to offer samples to interested customers.
Sampling for your restaurant
Imagine how you might feel if you were dining out and the chef offered you a taste of a new recipe and asked for your feedback. Whether or not you liked the dish, there's a pretty good chance you would feel a greater connection to the restaurant.
In business lingo, that connection is called engagement, and Frishman says it's the kind of thing that:
Creates repeat customers
Generates goodwill
Gets people talking
All of these are good things for a restaurateur hoping to get more people into their place.
Sampling doesn't have to be limited to inside your restaurant either. Frishman says an event, like setting up a table at a street fair, is a great way to get people trying and talking about your food.
But Frishman warns against doing anything that generates buzz for the wrong reason, like jumping on a trend that doesn't fit your brand. She points to a recent trend of cooking with cricket flour. Some people may love it; others may find it inappropriate. But if it doesn't tie back to your brand identity and your voice, you may end up losing customers in the end.
Try it: Frishman recommends getting creative about reaching people. For example, if your restaurant is a health-food joint, see if you can set up a tent at a local 5k. Hawking beer and chicken wings? Consider freebies at game night for the local softball league. Your opportunity to market your restaurant through sampling is limited only by your imagination.
For more marketing ideas, check out "5 Twitter accounts for food business owners to follow."
Compare quotes from trusted carriers with Insureon
Complete Insureon's easy online application today to compare insurance quotes from top-rated U.S. carriers. Once you find the right policy for your small business, you can begin coverage in less than 24 hours.