5 ways to reduce liquor liability exposure at your bar or restaurant on Super Bowl Sunday
Super Bowl Sunday brings out patrons in droves to establishments serving alcohol. Learn how to manage liquor liability risk while hosting a good time for all.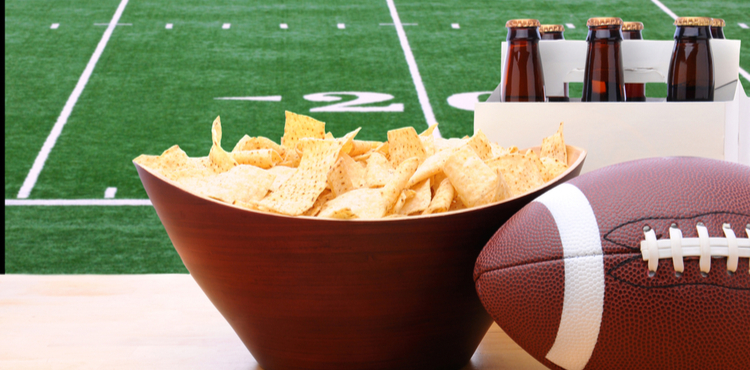 The hype and excitement of the Super Bowl can bring droves of enthusiastic fans to your restaurant or bar. If you own an establishment that serves alcohol, an increase in patrons can mean a big boost in profits – and risk.
That's because, as suppliers of alcohol, restaurants and bars have some legal responsibility for public safety. Andrew Vines, personal injury plaintiffs' attorney and partner at Johnson Firm, says intoxicated patrons can be a danger to themselves and others.
"In many states and under certain circumstances, when patrons cause injury to other people, establishments that caused or contributed to the patron's intoxication can be liable for those injuries," Vines warns.
And even if your patrons are usually a calm bunch, emotions can run hot during a high-stakes game, which can make a fight more likely, says Tammie Kip, FCIP CEO formerly of ProFormance Group Insurance Solutions.
Luckily, these five liquor liability reduction strategies can help reduce your risk exposure on Super Bowl Sunday.
1. Plan for bigger crowds
It's no secret that the Super Bowl means crowds for many bars. According to event planner Yodit Gebreyes, owner of luxe boutique event management and design company Favored by Yodit Events, that usually means people are thinking about fun, not safety.
"You're getting together with friends, ready to have a good time," Gebreyes says, "but your judgment gets a little blurry along with the 'let's go with it' attitude."
Cut your risk
Follow these three steps so that more people doesn't mean more problems:
Review best practices with your staff. Kip suggests having written policies and an incident reporting system in place before the day starts.
Have extra servers and bartenders on hand to help keep track of alcohol consumption.
Beef up your security. Bradford Cohen, criminal defense attorney and managing partner at Cohen & McMullen, P.A., recommends having people in charge of looking for problems before they become problems. "If the bar fails to provide adequate security, they may be opening themselves up to potential claims, as well as if they fail to adequately train their security staff," Cohen says.
2. Be prepared to refuse service
The Super Bowl is an all-day event, which can lead to "prolonged periods of drinking by patrons before and / or after they arrive at the establishment," Vines says.
Cut your risk
While you can't make better choices for your guests, you can make good choices easier. These four steps set the stage for less intoxication all around:
Keep water on hand. Gebreyes recommends making sure water is readily available, even if patrons don't directly ask for it. "Remain actively attentive and bring a pitcher of water to let patrons properly hydrate," she says.
Serve food. This might mean having specials, keeping pretzels out, or allowing patrons to order pizzas. Food slows the absorption of alcohol and can prevent extreme drunkenness.
Serve responsibly. "Bartenders may be heavy-handed pourers, hoping to get a tip," Gebreyes says. "But giving out extra liquor hurts your bottom line and creates heavily intoxicated patrons – that doesn't have a good effect."
Have a plan for denying service. Establish a clear policy on how and when to refuse service to someone who meets the standards of intoxication, Vines advises."When in doubt, refuse service, he says.
3. Card everyone
This one may seem obvious, but serving underage patrons is one of the biggest reasons venues get in trouble, Gebreyes says. If you slip up and you're caught serving alcohol to minors, you could lose your liquor license – and when you own a bar, that's your bread and butter.
Cut your risk
Establish a zero-tolerance policy for underage drinking by checking IDs for every patron. Period.
4. Call a taxi
An intoxicated driver behind the wheel of a vehicle is a huge liability for a restaurant or bar.
"As with any personal injury case, a dram shop / liquor liability case is based in principles of negligence, which require that people act with ordinary care to protect their own safety and the safety of others," Vines says. "When this duty of ordinary care is breached and the breach causes injury, the negligent parties can be held liable for damages."
Kip says the case isn't any different with car accidents. "When there is any indication of alcohol, the serving establishments(s) are almost always brought in to the action as a co-defendant," she says.
Calling a taxi for a patron may cost you money, but that's a small price to pay for the safety of your patrons and the public at large compared to exorbitant lawsuit fees and damages.
Cut your risk
Display numbers of transportation or call a ride for a patron who shouldn't be driving. You might even partner with Lyft or Uber to offer discount rides for first-time users.
"Any numbers you provide for alternate transportation helps," Gebreyes says. "It reinstates the idea of 'don't drink and drive.'"
5. Buy liquor liability insurance
Even if you do everything right to manage your risk, alcohol-fueled situations are anything but predictable. In the event of a liquor liability lawsuit against your establishment, liquor liability insurance may help pay for:
Attorneys' fees
Assault and battery coverage
Employee coverage
If an establishment does not have liquor liability coverage, "then a judgment against it will have to be satisfied with the assets of the establishment and possibly of the owners themselves," Vines says. Those are out-of-pocket expenses that could leave you bankrupt.
Compare quotes from trusted carriers with Insureon
Complete Insureon's easy online application today to compare insurance quotes from top-rated U.S. carriers. Once you find the right policy for your small business, you can begin coverage in less than 24 hours.