6 things your janitorial bond does for your business
Are you underestimating the impact that a janitorial bond can have on securing new clients for your cleaning business? Learn how having insurance can protect your business from liabilities and attract new clients.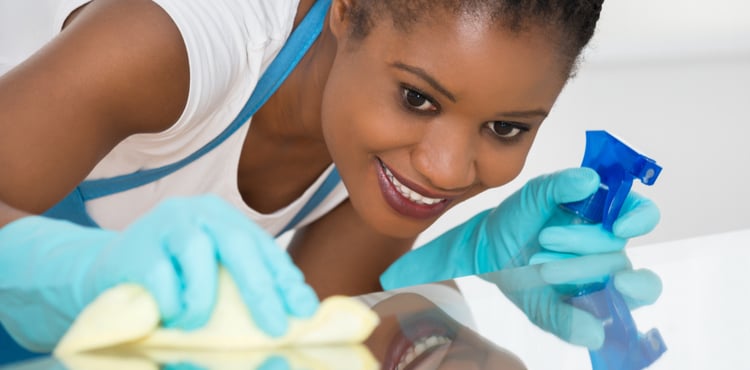 First things first: janitorial bonds work a little differently than your janitorial insurance coverage, because you don't receive the direct benefits of a bond's coverage as you would with a typical insurance policy. Instead, a bond primarily benefits your clients by reimbursing them if one of your employees breaks or steals something from them.
But that's not to say a bond has nothing to offer your cleaning services business. Let's take a look at six ways being a bonded janitorial or cleaning business benefits you in the long run.
1. A bond protects you if an employee steals
It's true: you vet your staff carefully. You conduct background checks on each of your hires. But even with all those precautions in place, you just can't account for the whims of human nature. So if an employee steals from a client, your bond ensures you can make things right. Even if your business is falsely accused of the loss, your janitorial bond can cover the claim all the same.
2. It protects you if an employee breaks valuable items
Family heirlooms, original art, and fancy electronics – these things can be the stuff of nightmares for a cleaning company. If an employee accidentally breaks one of these items, your bond can cover replacement costs, which can be a lifesaver if you don't have a lot of expendable money on hand at any given time.
3. It fills in your coverage gaps
Though your general liability insurance policy does cover many of your cleaning business's liabilities, it can't account for client property losses caused by employee theft. Only your bond can do that.
4. It helps you attract customers
In your business, trust is the foremost selling point. Whether you clean homes or office buildings, your customers want a cleaning company they can trust with their prized possessions and intimate spaces. That's why a bond is a powerful marketing tool – it communicates to your clients that you take your responsibilities seriously and that their comfort and their property's security is a top priority.
5. It gives you peace of mind
You can't predict the future and you don't know when your business may be accused of misconduct. However, so long as you have your surety bond in place, you can rest easy knowing that if an awful accusation is levied against your business, you have the financial tools to handle it.
6. It's fairly inexpensive
While your bond premium depends on how many employees you have, where your business is located, and what kind of services you offer, in general, janitorial bonds are pretty affordable. Typically, businesses with five or fewer employees can get bonded for about $120 for a year of $10,000 in coverage. For tailored bond quotes, fill out an online application.
To learn more about the myriad ways surety bonds can boost your business, read, "Surety bond benefits for small cleaning businesses."
Compare quotes from trusted carriers with Insureon
Complete Insureon's easy online application today to compare insurance quotes from top-rated U.S. carriers. Once you find the right policy for your small business, you can begin coverage in less than 24 hours.