5 questions to ask about liquor liability coverage
Liquor liability insurance isn't always intuitive. These five questions will help you find the best coverage if you're a business owner exploring your liquor liability options.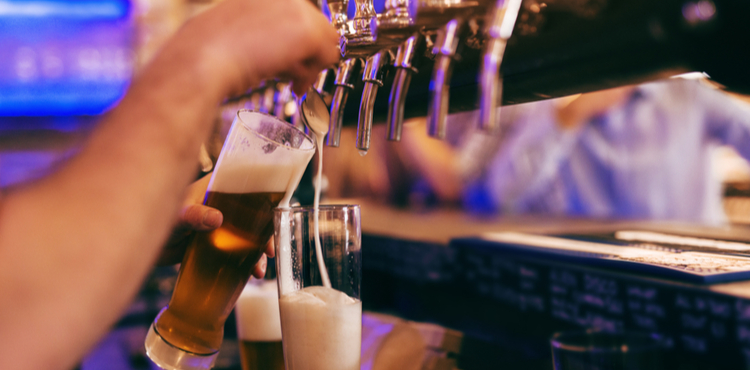 Too often, the bottom-line price of liquor liability insurance is a bar owner's only concern. You could opt for the cheapest insurance that you can possibly find online, or you can take your time scouring searching the internet and talking to agents to the best deals. The issue at hand is that finding the best bar insurance takes more effort than just comparing costs and quotes.
Bar owners should ask as many questions as possible in order to protect themselves from (sadly inevitable) costly incidents on their premises. If you ask your insurance agent these five questions, you should be able to find the most value out of your bar insurance coverage.
1. Do you have the duty to defend me against lawsuits?
You should pay close attention to the wording of your insurance policy – every single word of it. Don't make the mistake of glossing over the details. Some insurance coverage states that your insurance carrier has the "right to defend you," but does your insurance carrier have the right AND duty to defend you in court?
Having only the "right" to defend you, as opposed to the "right and duty" to defend you means that your insurance carrier does not necessarily have to accept your claim. Unless your policy includes "right and duty" language, you may be on the hook for the cost of defending yourself in court.
2. Am I covered if I serve alcohol offsite?
This oversight is common when buying liquor liability insurance, so you should not assume that your policy protects you if you serve liquor offsite. Often, a catering add-on can be added to liquor liability coverage to provide coverage for offsite service. Before you pop a single beer away from your premises, you need to know for sure if your policy includes a catering supplement.
3. What are the exclusions in my liquor liability insurance?
If you pay very close attention to the fine print of your policy, you'll notice clauses that exclude coverage. These exclusions are not necessarily bad for business. Exclusions let you know where you stand as far as the scope of your protection. One common exclusion relates to having a valid and up-to-date liquor license at the time of an incident. If you are liable for damages and have no liquor license, insurance exclusions are the least of your worries. You could completely lose the right to renew your liquor license in your home state!
4. Exactly who Is covered in the liquor liability policy?
You need to know exactly whom your policy covers. Your insurance policy will contain clauses that outline any additional insureds, or parties beyond the policyholder who enjoy coverage. One example of an additional insured would be your landlord if you are a tenant. Sometimes, property owners will require that you include them as an additional insured before they agree to offer you a lease. You would also be smart to make sure that your business partners have coverage, too.
5. Will my liquor liability policy cover all of my expenses?
Some insurance carriers have the duty to cover your legal fees, but does the policy cover all of your other expenses? You can find this information in your policy's "supplemental payments" clauses. Insurance coverage limits do not necessarily cover every single cost you'll incur during a lawsuit. Coverage limits usually coincide with "damages and awards" against you. One example of a supplemental payment would be taxes attached to a lawsuit against you. Your insurance carrier may also add coverage for any first aid expenses you incur at the time of an incident.
In short, liquor liability Insurance cost should not be the only factor that affects your choice of policy. Ensure that you choose a policy that meets your bar's needs by asking your insurance agents these five questions.
Compare quotes from trusted carriers with Insureon
Complete Insureon's easy online application today to compare insurance quotes from top-rated U.S. carriers. Once you find the right policy for your small business, you can begin coverage in less than 24 hours.