How are workers' compensation premiums calculated?
Workers' compensation insurance is a must for small businesses with employees. A number of factors can affect the cost of your business's coverage.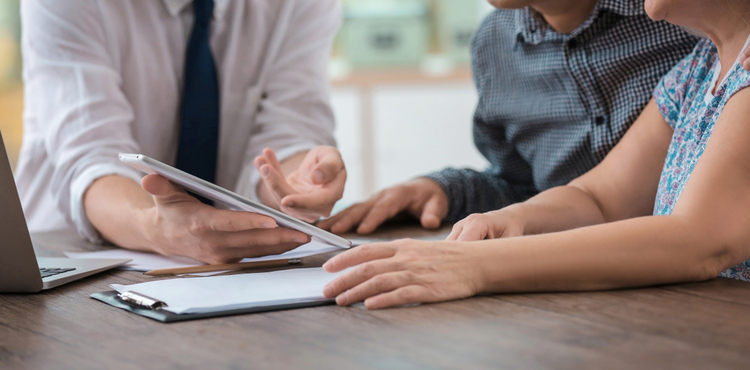 Workers' compensation insurance is one of the few small business insurance coverages regulated at the state level. In most states, employers must carry occupational injury insurance even if they only have one employee. The policy covers medical and disability expenses related to your employees' workplace accidents or illnesses.
If your business is ready to hire new team members, it may be time to consider a workers' comp plan. And as you shop around for the policy that fits your needs, you may wonder how the premium estimates are determined. Here, we'll discuss several factors that determine your quote.
Workers' comp price factor 1: classification and number of employees
Your workers' compensation premiums are calculated based on your gross annual payroll. This may include:
Wages or salaries
Commissions
Bonuses
Stock bonus or purchase plans
Holiday, vacation, and sick pay
Statutory insurance or pension plans
Meals and lodging received as part of pay
Store merchandise, certificates, or credits
As you can see, the more employees you have, the higher your premium will be. But the tax classification of your employees will also affect your premium quote. For example, in most states, you need to cover full- and part-time employees, but any subcontractor or contract worker with a valid workers' compensation insurance certificate may be excluded.
Workers' comp price factor 2: experience modification factor / claims history
One of the main forces behind the workers' comp market is the idea that businesses are sharing the risk of experiencing a loss. That's why state regulators created "experience modification," a factor that increases or lowers a business's premiums based on its actual losses. The "ex mod" compares your actual losses to the expected losses for all members of your industry.
For this calculation (actual losses / expected losses = experience modification), a greater emphasis is placed on the frequency of the losses, rather than the severity of the claim. The rationale is that one severe workplace injury could simply be a matter of chance, whereas smaller, more frequent occurrences should be controllable.
Your experience modification is applied to your workers' comp starting premium. As you can infer, if your business experiences more losses throughout a rating period, you will pay more for your coverage. To learn more about the cost of workers' comp, check out our workers' comp insurance cost analysis.
You may also like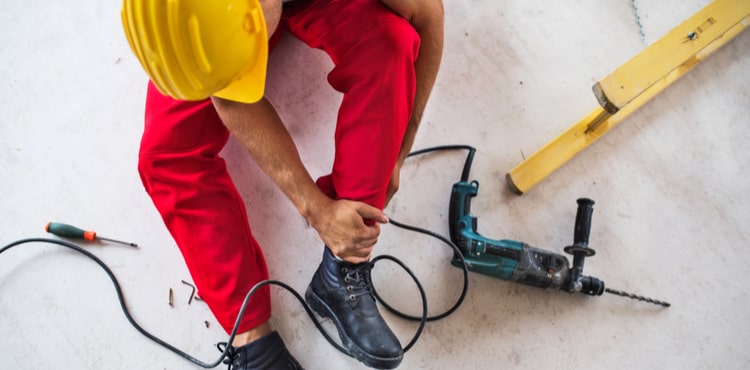 5 ways a workers' compensation claim will impact your business
Workers' compensation insurance protects your business and your employees in case of a work-related injury or illness, although a claim can still impact your bottom line through higher premiums and indirect costs.
Go to article
Workers' comp price factor 3: employee activities
There are hundreds of workers' comp classification codes that identify risks related to different professions. Even professions within the same industry do not necessarily have the same risk profile. For instance, in the restaurant industry, a chef's injury risks vary considerably from the hostess's.
Each class code indicates the level of potential injury or illness. If you accidentally classify your entire staff under the same code, you not only run the risk of an audit, but you could also end up overpaying for occupational injury coverage.
Workers' compensation state laws
Most states require employers to carry some sort of occupational injury insurance once they hire employees. However, the laws vary depending on where you live. In some states, the mandate only kicks in once you hire a certain number of employees. Other states require that you carry a minimum amount of workers' compensation coverage.
To ensure you're complying with your state's laws, check out our guide: "Workers' compensation insurance laws by state."
Inclusion / exclusion of owners
Most states allow sole proprietors to cover themselves with workers' compensation insurance. However, if you want to save money on your premium, consider excluding yourself from the coverage.
Protect your small business with workers' compensation insurance
Employer's liability coverage
Many workers' comp policies already have employer's liability coverage included. This coverage can help pay for legal defense fees, settlements or judgments, and other court expenses when an employee sues your business for certain negligence claims. Though workers' compensation plans that have this coverage are desirable, they do increase your premiums.
The limits you choose for employer's liability insurance will affect your rates, too. If you decide to go with the minimum amount of coverage to reduce your workers' comp rates, consider purchasing an umbrella liability insurance plan.
Umbrella coverage acts as a safety net when you surpass your employer's liability limits. Say, for example, an employee sues your business for ignoring the conditions that contributed to her workplace injury. The court awards the employee $1.2 million in damages, but your employer's liability limits cap at $1 million. If you had an umbrella policy, you could draw on its funds to cover what you owe on the original claim.
State-run workers' comp pools
If your state has a workers' comp fund, your premium prices may be lower because more people are paying into the pool. Some states that have these funds will still allow you to purchase from private insurers, while others run monopolistic pools. To learn more, read about workers' compensation state insurance funds.
Compare workers' comp quotes from trusted carriers with Insureon
We understand that insurance can be a tricky thing to navigate on your own, which is why our industry-trained insurance agents do the hard work for you. Our licensed agents compile quotes from multiple carriers based on your specific risks. Plus, we're already familiar with your state's workers' comp laws, so we can help you find the policy that complies with those regulations.
Complete Insureon's easy online application today to compare insurance quotes from top U.S. carriers. Once you find the right policy for your small business, you can begin coverage in less than 24 hours.