How are commercial auto insurance premiums calculated?
The cost of your commercial auto insurance policy is based on several variables, some of which may surprise you.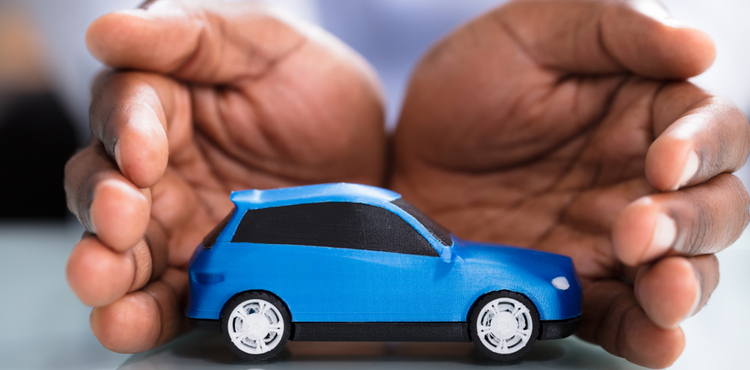 Commercial auto insurance is must-have coverage for small businesses on the move. Whether you own a food truck or a lawn care business, you know there are certain risks that are unavoidable when you drive to different venues or job sites. Not only are auto accidents dangerous, they can lead to costly court battles.
When you start your search for commercial auto insurance, you may wonder how providers determine your coverage rate. You might be surprised to learn which variables can affect your commercial auto policy cost. Let's take a look.
Determining the cost of commercial auto insurance
Your premium quote is essentially a risk assessment. Your provider is determining how much risk it's willing to cover – and at what price. That's why your insurance application will ask you pointed questions about your insurance needs, the use of your vehicles, and the nature of your ownership. Specifically, your premium will be affected by the following factors.
1. Type of insurance
Whether you own, lease, or rent your vehicle will determine the kind of commercial auto insurance you need. For business-owned vehicles, a regular commercial auto policy is typically required. For those who rent or lease, hired and non-owned auto insurance (HNOA) can protect against some risks.
Owned auto insurance is generally more inclusive (covering property damage and liability suits), whereas HNOA only covers your business for lawsuits related to accidents in a non-owned vehicle. Usually, the less coverage a policy offers, the less you can expect to pay for the plan.
2. Where and how much you drive
Where your company car is parked during the business day and overnight can also affect your policy premium. For example, if your car is regularly parked in high-crime or accident-prone areas, you may pay more for your policy. By contrast, if you park in a locked parking lot that deters theft, you may qualify for lower premiums.
Or let's say your business operates in a region that often experiences heavy windstorms and traffic. These conditions increase the chance of damage to your vehicle and collisions, both of which affect your insurance rates.
Similarly, if you commute 50 miles each day to offer your services, your premium may be higher than someone who only commutes 10 miles. After all, more time on the road means increased risk for an accident.
3. Your demographics
Providers can assess risks based on the demographics of the driver, too. So if you are the person operating your company's vehicle, the carrier will need to know your:
4. Driving record / claims history
Anyone driving on behalf of your business should have a relatively clean driving record. A history of claims, collisions, and moving violations can mean higher insurance rates.
Compare commercial auto insurance quotes for your business
5. Type of driving
Another consideration for commercial auto insurance quotes is how the vehicle will be used. For example, your provider may ask if you use the vehicle to:
Transport people and work supplies
Deliver packages or food
Carry hazardous materials
As you may have guessed, transporting hazardous materials poses more liability risks and compliance issues, which can drive up the cost of your premium.
6. Type of vehicle
The kind of vehicle you choose to represent your business can also alter premium rates. Before you purchase, lease, or rent a vehicle, you may want to check the insurance rates before you make your final choice.
7. Safety devices
You can potentially reduce your premium costs by choosing a vehicle with:
Anti-lock brakes
Side airbags
Automatic seat belts
Daytime running lights
Alarm and global positioning systems
Though these features may seem minor, they can decrease the severity or chance of accidents and thefts.
8. Coverage limits
The higher your coverage limits, the higher your commercial auto premium will be. Before you select the lowest coverage option, consider the fact that inadequate protection could leave your business vulnerable to the high cost of collision liability suits. If you're unsure what amount of auto liability coverage is appropriate for your business's vehicle, one of our Insureon agents can help.
Learn more about how your policy limits affect your premium.
9. Deductible amounts
Your deductible is the amount you pay on a claim before your coverage kicks in.

For example, say a collision leaves you with $1,000 in damage and your deductible is $250. You would pay the $250 before your insurer pays the remaining $750. If you choose a high deductible, you can expect to pay a lower premium for your auto insurance.
More ways to save on commercial auto insurance
Looking for ways to save on your commercial auto insurance without cutting corners? Here are some tips:
Work with an independent insurance agency that isn't tied to any single provider so they can find you the best rates.
Find an agent trained in your industry, such as the agents at Insureon. Our agents can find policies designed specifically for your industry (no gaps or extras!).
Fill out an online insurance application with Insureon. We can send you competitive quotes from multiple providers within 24 hours of your application.