Project insurance vs. traditional business insurance: Understanding the differences
Knowing the differences between project insurance and traditional business insurance can help business owners make informed decisions, protect their businesses legally and financially, as well as provide reassurance to clients and customers.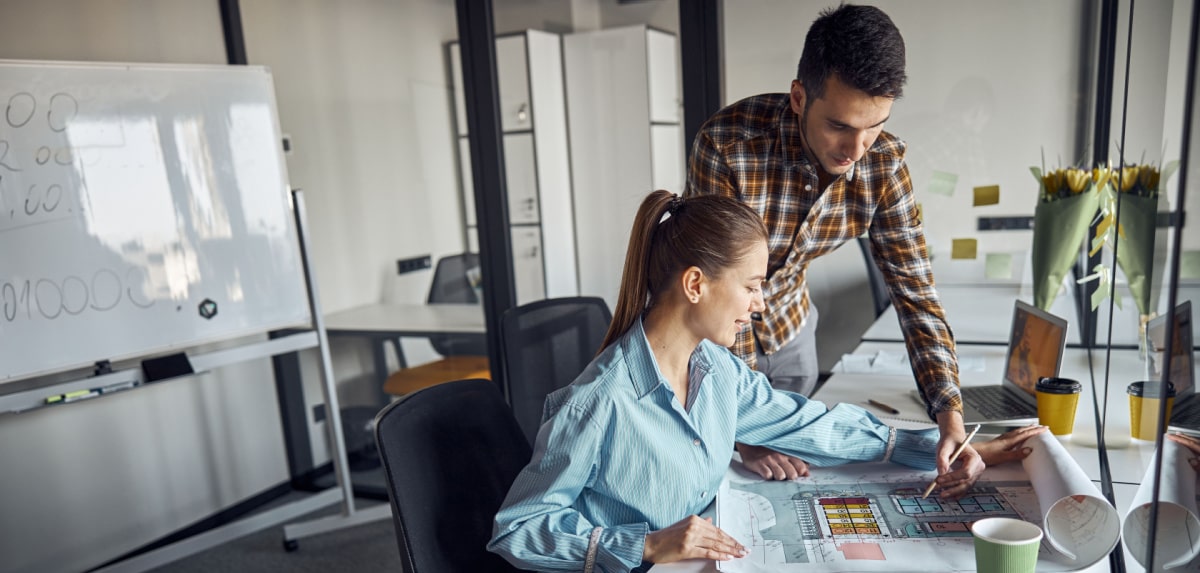 Choosing the appropriate insurance coverage can make the difference between being able to take on certain projects and having to turn them down. For example, if a contractor is bidding on a construction project, they'll likely need to show proof of insurance to be considered. In some cases, this could include proof of project insurance.
What is project insurance?
A project specific insurance policy is typically required for specific industry projects such as construction, engineering, and other large-scale projects where unique risks are involved, and specific insurance coverage is needed to protect businesses from those risks.
Project specific insurance can encompass several different policies designed for handyman services and general contractors. These policies are designed to cover short-term projects from the start of the work to the date of completion.
For example, a one-time construction job may require project-specific coverage that includes builder's risk insurance, liability protection, and coverage for subcontractors.
Protect your business with year-round coverage
What is traditional business insurance?
Traditional business insurance is the standard coverage and policies that business owners purchase to protect their companies from certain risks. These insurance policies often include:
What are the differences between project insurance and traditional business insurance?
Overall, project insurance is focused on covering a specific project or event, while traditional business insurance provides more comprehensive liability coverage over a longer period.
Project insurance
Covers a specific project or short-term contract
Typically has a set duration
May have lower coverage limits
Premiums are based on the specific project
Traditional business insurance
Provides continuous coverage over a longer policy term
Covers a broad range of risks that small businesses face
Typically has higher limits for coverage
Premiums are based on the business size, industry, location, and other factors
You may also like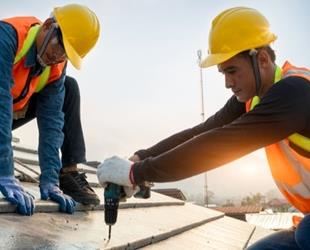 What types of construction insurance do you need?
The construction industry is full of risks. However, there are several types of construction insurance that can keep your small business protected from the most common hazards.
Go to article
Are project insurance and wrap-up insurance the same?
A wrap-up insurance program is a type of project insurance. It's also sometimes called a controlled insurance program (CIP).
This type of insurance program typically applies to large-scale construction projects where the general contractor or construction manager provides comprehensive coverage to all subcontractors on the job.
In almost all cases, traditional business insurance will not cover OCIP or CCIP projects. Because of this, subcontractors must purchase into the project insurance.
A key distinction in wrap-up insurance is who sponsors the insurance coverage. When the coverage is obtained by the project owner, it's called an owner-controlled insurance program (OCIP). When it's obtained by the general contractor, it's called a contractor-controlled insurance program (CCIP).
Most small businesses will not have to work with wrap-up insurance unless they take on a large-scale job, work as a subcontractor under an OCIP or CCIP, or obtain a government contract project.
Additionally, the named insured must submit the revenue, payroll, and sub costs from the wrap-up project to their traditional insurance company during their yearly audit.
How project insurance and traditional business insurance can work together
For specific jobs, project insurance can complement your traditional insurance coverage to make sure a one-off project or job is fully protected from risks.
Construction projects typically require traditional insurance like commercial general liability, workers' compensation, and builder's risk insurance. But in addition to this coverage, project insurance may be necessary to address specific risks or insurance exclusions unique to the project. For instance, environmental contamination and exposures, pollution, and construction defects might be covered by project insurance.
For professional service providers such as consultants, architects, and engineers, professional liability insurance is part of traditional business insurance and can be required by some states, counties, or clients. However, there may be risks specific to individual projects not covered by this policy.
For example, cyber liability risks may apply to the project if you're handling confidential data, which is susceptible to data breaches. Therefore, project insurance could be complementary to traditional year-round coverage to meet all insurance requirements for the job.
The benefits of having year-round coverage for your business
Traditional business liability insurance policies are almost always the better option for protecting your business and managing risks.
Choosing a continuous business insurance policy is usually less expensive in the long run. And because there aren't any gaps in your coverage, your business is always protected against third-party claims. Plus, it also won't jeopardize your ability to keep business licenses that require insurance.
Year-round coverage might also be a better, cheaper option if your business is looking to expand your services or build a second construction team.
You should also go with continuous insurance if you store equipment between projects. If you only get project insurance, your business property isn't covered in between jobs.
"If a carrier's underwriting guidelines change, your business might not be eligible for insurance coverage with that carrier anymore."
Shawn Johnson, Assistant Director, Account Management, E-Commerce – Contractors, Insureon
Can you pause your business insurance?
Most insurance carriers don't allow customers to pause their policies and restart them at another point in the future. If you no longer need coverage, the only option is to cancel your policy and purchase a new one when you want coverage again.
However, canceling a business insurance policy can hurt your business in a number of ways. When you cancel an insurance policy, it creates a lapse in your coverage, which can be a red flag to insurance companies.
When you eventually purchase another policy, you can expect to pay more for your coverage than you did in the past. Plus, insurance brokers or agents won't always agree to rewrite coverage. In fact, Shawn Johnson, the assistant director of account management for e-commerce and contractors at Insureon warns: If a carrier's underwriting guidelines change, your business might not be eligible for insurance coverage with that carrier anymore.
Additionally, canceling your insurance can sometimes lead to a breach of contract with clients, customers, and subcontractors. Any additional insureds on your policy would be notified that the named insured's coverage has been cancelled, breaking your contractual agreement.
Because of this, we strongly recommend maintaining year-round coverage, which will not only be more cost-effective in the long run but maintain your business reputation with insurance providers.
Find the right coverage for your business with Insureon
Complete Insureon's easy online application today to get insurance quotes from top-rated U.S. insurance companies. An insurance agent can help you choose the right policy limits and deductible to meet your risk management goals. Once you find the right coverage for your small business, you can begin coverage and get your certificate of insurance in less than 24 hours.
Jess Holy, Senior Copywriter
Jess is a dedicated wordsmith fluent in marketing writing, grammar and a well-placed pun. She's put her spin on content for national brands like Big Brothers Big Sisters of America and Ulta, as well as B2B technology vendors including IBM, Lenovo and Microsoft. Jess' favorite part of her career is using writing to positively impact others; and when she's not writing, she's reading a book with a hot cup of coffee.
Content verified by: Shawn Johnson, Assistant Director, Account Management, E-Commerce – Contractors