PA law enables alcohol delivery with food. What does this mean for your business?
With the new delivery option comes restrictions and new liability considerations. Consult your insurance agent about changes in your offerings.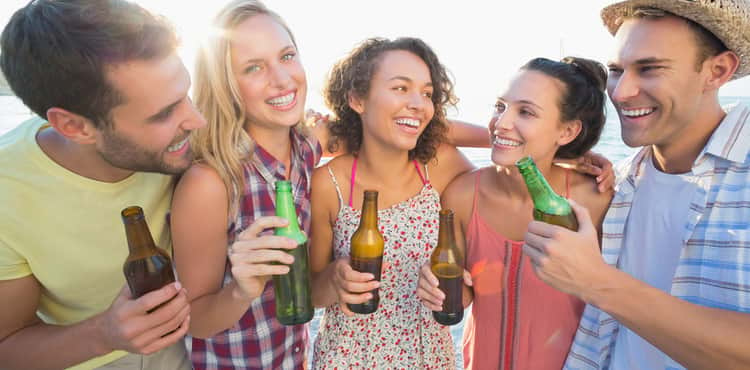 Pennsylvania-based restaurants, delis, and other food businesses: get ready to give a toast. The PA Liquor Control Board gave the green light to businesses that serve food and beer to deliver up to two six packs of beer.
The decision seems like good news all around. If customers can have beer delivered with food, it reduces the chance of late-night drunken beer runs. Not to mention, who doesn't like to knock back a cold one with their takeout? The option to have beer delivered along with food can be a real selling point for small businesses that expand their offerings to include this newly legal service.
But before you hop aboard, there are a couple things you should be aware of. If you branch out to beer delivery, know that the service could affect your:
Read on to learn why you should call your insurance agent if your PA-based business starts delivering beer.
Bottoms up: The changes beer delivery can bring
First things first: the PA law doesn't mean you can go booze-delivery crazy. In fact, there are quite a few restrictions. According to the Philadelphia Business Journal:
You can deliver beer if you own a restaurant, pizza shop, grocery store, or other establishment.
You can only deliver a maximum of two six packs of 16 oz. beers.
You can't deliver liquor.
Your customers must pay with a credit card over the phone.
You must have a "transporter-for-hire" license, which costs about $1,000.
If all those ducks are in row, then there's one more thing you need to do: call up your small commercial insurance agent.
If you already have a liquor license, chances are you also have liquor liability insurance for your restaurant or deli, too. But delivering beer may change your liquor liability exposures, so be sure to ask your agent if your policy adequately covers your new service. Coverages vary depending on the insurance carrier and the policy, so it's best not to make assumptions about what your policy can and can't do. Just ask the expert instead!
If delivery services in general are new terrain for you, then be aware that you may need commercial auto insurance. If you already have this policy, remember that any significant changes to your business warrants a phone call or email to your agent. That way, they can update your policies to address any new exposures.
Lastly, your agent may want to review your general liability insurance to make sure your policy's completed-operations coverage is up to speed.
The bottom line? Let your agent know if you plan to offer beer delivery so they can check your policies and make any necessary tweaks. Your policies may not need any changes, but it's wise to cover your bases just in case.
Compare quotes from trusted carriers with Insureon
Complete Insureon's easy online application today to compare insurance quotes from top-rated U.S. carriers. Once you find the right policy for your small business, you can begin coverage in less than 24 hours.