HR consulting trends for 2018
To stay on the cutting edge of any industry, it is important to stay informed on the latest trends. Read the following article to know about the top trends in human resource consulting for 2018.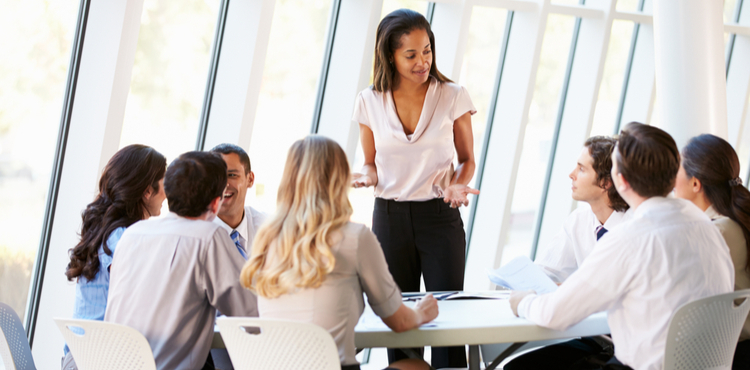 While much of a HR consultant's work focuses on evergreen issues, new challenges usually pop up every year. Luckily, that's good for business. Your clients usually don't have the time, staff, or expertise to keep up with the latest developments, so they turn to you for guidance. Here are some of the top HR consulting trends you will want to get ahead of for 2018.
Sexual harassment awareness is on the rise
As the #MeToo movement gains momentum, more people are speaking up about sexual harassment experienced on the job. Even though the media coverage has mainly focused on the entertainment industry, sexual harassment can (and does) happen everywhere.
Encourage your clients to make regular sexual harassment training mandatory. You may even want to provide the training sessions. Not only does this make your services more valuable to clients, but training sessions can provide an additional revenue stream. You might also suggest clients consider purchasing employment practices liability insurance to cover the cost of a sexual harassment lawsuit.
The contingent workforce continues to grow
According to a report by Shiftgig, a company that matches employers with temporary staff, on-demand employees, and independent contractors, contingent workers make up approximately 40% of the workforce. Moreover, 45% of organizations are expected to hire more contingent workers in 2018.
HR consultants can tap into this trend by targeting both businesses seeking talent and gig workers looking for jobs. Create services geared towards each group and market to them.
More employees than ever are working remotely
A 2017 report from Global Analytics and FlexJobs found 3.9 million workers telecommute at least half the time. That's a 115% increase since 2005. And considering the positive impact telecommuting has on a business, there's little reason to think this trend won't continue through 2018.
This trend might be especially interesting if you're an HR consultant who offers recruiting services. You gain a much deeper talent pool once geographic restraints are lifted. But there's also an opportunity to create HR services tailored specifically for companies with a global workforce.
It's time to welcome Generation Z
The oldest members of Generation Z are just now entering the workforce. What new challenges this tech-savvy generation will bring are yet to be seen, but you can still offer sessions on how to effectively manage new workers. Here are a few tips you might include:
Meet with them regularly
Taking time to check in helps young employees understand their role better and makes them feel like their contributions matter.
Give them small projects to manage
Heading up a project helps them hone their skills, even when they make mistakes,
Teach them how to be productive
Growing up with social media, Generation Z are expert multitaskers. Show them the benefits of focusing on a single task and watch their productivity soar.
Compare quotes from trusted carriers with Insureon
Complete Insureon's easy online application today to compare HR consultant insurance quotes from top-rated U.S. carriers. Once you find the right policy for your small business, you can begin coverage in less than 24 hours.