Free guides, business tips, and tax help for consultants
New consultants in every industry often struggle to manage their tax obligations, as well as other aspects of their businesses. Fortunately, there are many online resources that can point new consultants in the right direction.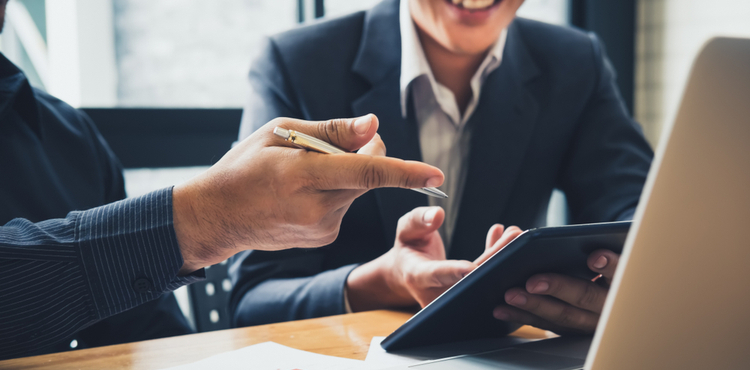 Finding advice about starting your own consulting business isn't difficult, especially on the internet. But finding good advice? Well, that's a different story.
That's why we've compiled some of the best online resources to answer your questions about taxes, consulting fees, marketing, and other freelance consultant issues.
Legal analysis: When should you decide to become a consultant?
Nolo.com examines what it means to be a consultant, independent contractor, and freelancer, looking at problems from a legal perspective. When you start your own business, you:
Are exposed to risks (like potential lawsuits)
Are unable to receive the same benefits of an employee
As Nolo points out, there's more risk as an independent contractor, but you could also reap greater rewards as you won't have to share consulting fees with a firm.
Tips for starting your own consulting business
Use Small Business Trend's step-by-step guide to starting your own consulting business. The guide walks you through:
Certifications you'll need (if any)
Goal setting
Networking
Other strategies
The Project Management Institute offers a nine-point plan to becoming an independent consultant and best practices for growing your business.
Resources to help with taxes for self-employed professionals
Taxes can become confusing in a hurry, but The Nest has an easy-to-read guide that explains how your tax liabilities differ now that you a business and no longer have payroll taxes automatically deducted from your paycheck.
For technical answers about consultant taxes, visit the IRS's Self-Employed Individuals Tax Center. Each year, you'll have to pay estimated tax payments (state and federal) around the 15th of April, June, September, and January.
Have questions about tax deductions for consultants? Read Nolo.com's top 10 tax deductions for the self-employed.
Business tips for marketing, management, and general business consultants
Entrepreneur magazine examines the top 20 types of consulting businesses and provides a thorough overview for business owners, offering tips about everything from marketing to setting your fees.
Browse Independent Consulting Boot Camp for free sample contracts, operating models, and other resources to guide you through the details of running your own consulting business.
Consulting strategies: How to be the best
Forbes magazine outlines six leadership techniques that successful consultants have in common. While there are many vague articles written about business growth and "being a leader," Forbes offers practical advice for:
Managing your clients
Improving the way you present yourself
Avoiding common consulting errors
Consulting Success offers helpful tips about managing the consulting lifestyle, what to do about bad clients, and other difficulties that you'll face now that you run your own firm.
Compare quotes from trusted carriers with Insureon
Complete Insureon's easy online application today to compare quotes for general liability and other kinds of insurance from top-rated U.S. carriers. Once you find the right policy, you can begin coverage in less than 24 hours.